The latest KartKraft update includes North Texas Karters track as a welcome new venue in the kart racing title from Black Delta.
We last saw an update to the game back in October 2019, as the AI competitors were raised to a maximum of 16 opponents. But this is the first new circuit to be added to KartKraft since Atlanta Motorsports Park appeared back in June.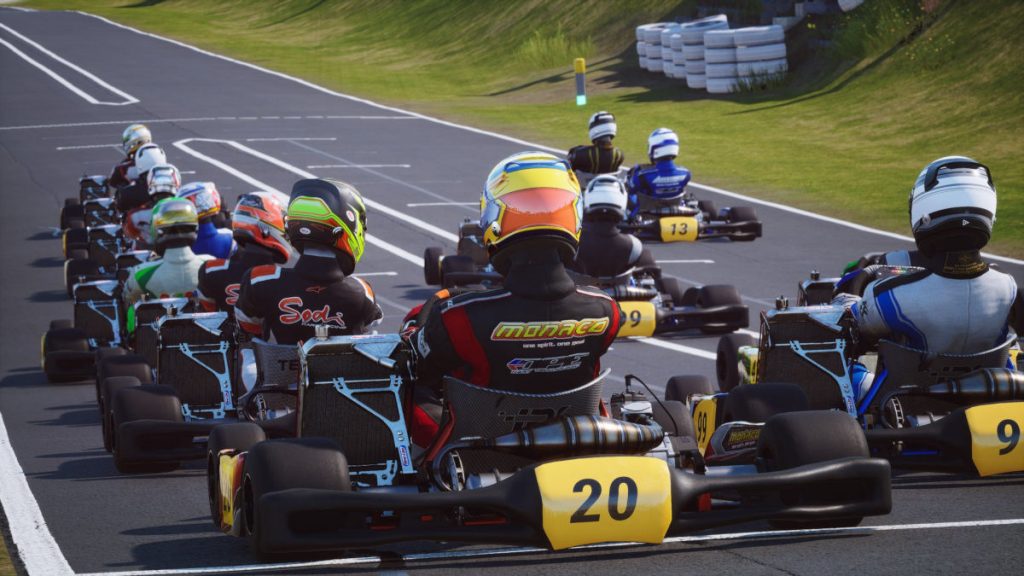 The North Texas Karters circuit was actually comissioned and led by KartKraft community member 'Hooves', and saw the venue modelled and textured during drone photogrammetry. Which is the proper name for taking measurements from photographs.
And it means you can now enjoy the 0.5 mile track comprising on nine turns and two long straights, which is usually run in a counter-clockwise direction. In the real world, it's based just north of Denton in Texas, and you can find out more about it on the NTK website.
Black Delta are apparently largely concentrating on implementing multiplayer, which is good news for kart racers wanting to prove their abilities against human opponents. But in the meantime, this update (build version 0.1.0.2034) does also include a fix for time trial leaderboard accuracy, and a solution for upshifts sometimes failing due to a bug.
Kartkraft Build 0.1.0.2034
Added community developed North Texas Karters circuit developed by 'Hooves'
Increased accuracy of sector times in Time Trial leaderboards. Now using same rounding method in HUD and Leaderboard displays
Fixed the issue where upshift would sometimes fail depending on setup or chosen event
KartKraft was originally released into Steam Early Access in November 2018 and has received frequent updates since then. It has full VR support, and is currently discounted by 30% until January 2nd 2020 as part of the Steam Winter sale.