After a build-up including a rap video by AMA racer Adam Enticknap, Monster Energy Supercross – The Official Videogame 3 is out now for Xbox One, PlayStation 4, PC, Google Stadia and the Nintendo Switch.
Developed by Milestone and licensed by Feld Entertainment, the game includes 100 riders from across both the 450SX and 250SX classes, with 15 official stadiums and tracks, plus the chance to become a team-mate of your favourite rider by joining one of the official teams from the 2019 championship.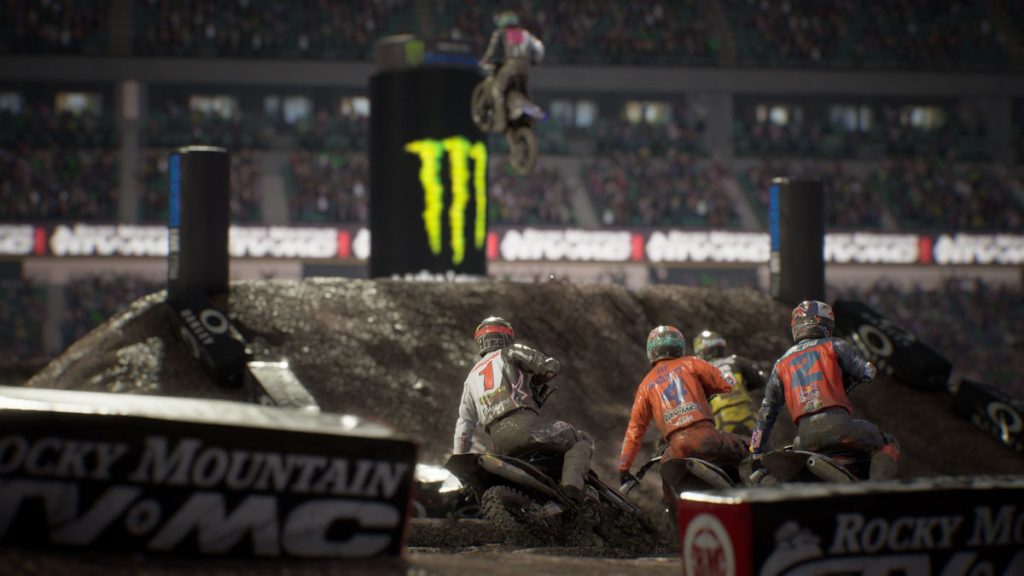 Other reasons to upgrade from previous titles in the series include a larger compound based on the Factory Supercross Practice Tracks in California, which can be enjoyed in co-op mode with up to 3 friends, female riders appearing for the first time, and new dedicated multiplayer servers with a new Race Director Mode to create online tournaments.
But probably most interesting is that the rider physics have been reworked with a new in-air bike control system (You can check out a video previewing the physics changes behind the scenes, here). So you have more ability to manage how your motorcycle flies through the air and set yourself up for the next section of track. Which should definitely improve the racing experience, along with more detailed and more realistic track surfaces.
Despite riding real motorcycles off-road a fair bit over the years, I'm definitely not at the level to even think about flying through the air in real life. So part of the joy of any MX or SX motorcycle game for me since the days of Championship Motocross featuring Ricky Carmichael (amazon link) on the original PlayStation has been styling big air without risking multiple broken bones.
So being able to have greater control, and the chance to mess around in co-op in the compound both seem like good reasons to check out the latest Supercross game. And we'll be covering it more in the future, as well as keeping you in the know on any DLC, updates and more.
Monster Energy Supercross – The Official Videogame 3 is out now, and you can pick up a copy for the PC on Steam, as part of the Google Stadia game service, or as a physical copy for the Xbox One, PS4, Nintendo Switch and PC from Game or Amazon.