Sadly I haven't tried Street Kart Racing, as it's claimed to be the most realistic and competitive racing title on mobile. But as Street Kart Racing launch a Dave Sera competition, it could be worth checking out.
Sera is Australia's most successful karter, having claimed a total of 18 Australian championships and 56 State championships in his career. He now focuses on training, running two teams, and producing his own brand of karts.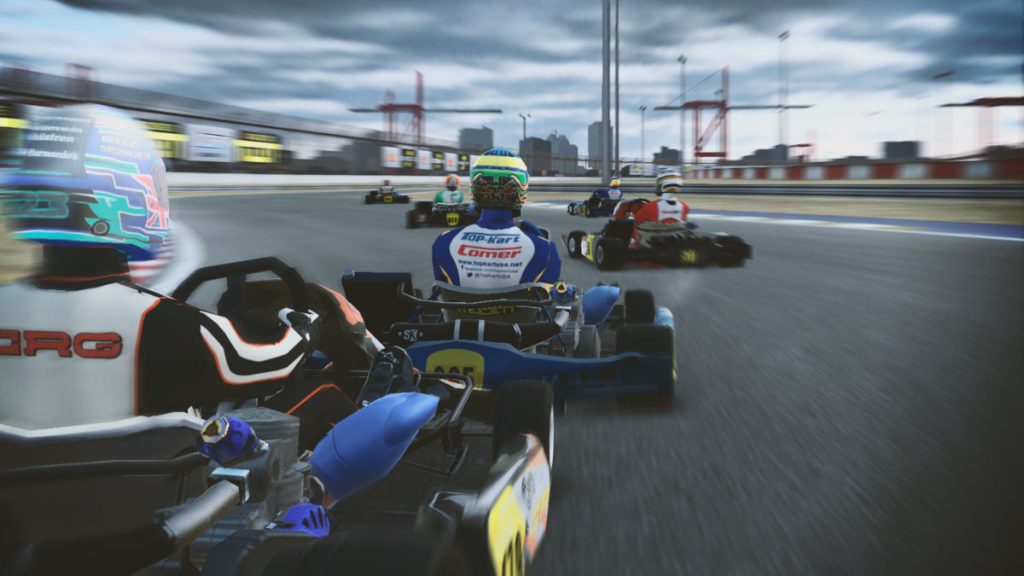 The contest has started now with qualifying rounds at the Todd Road circuit. The top 30% gain access to a Sera Kart to use in the live final with in-game and merchandise rewards for finalists. Top finishers in the final unlock the Sera 'Works' kart in-game, and one winner will get Sera's real-life helmet.
Apparently Street Kart Racing is well-regarded with a 4.7 rating on the Apple App Store and real-life karters praising it. It includes licensed karts and engines from the likes of Arrow, BirelART Chiesa Corsa, CRG, Gillard, IAME, Monaco, Parolin Racing Kart, TKM, Top Kart, Zip Kart and more, with four real-time week long championship tiers for Cadets, TKM, X30 and Pro1 racing. As well as kit from the likes of Alpinestars, Bridgestone, Maxxis and others.
Pro Kart racers appear in the game, including World Champions Marjijn Kremers and Dexter Patterson, along with commentator chris McCarthy and Youtube sim racing star SuperGT.
And it's become the number 1 ranked paid racing game in 70 countries since it originally launched.
The real-time aspect also includes live weather. So if it's raining at a track in real life, it will also be raining in the game. Which is a cool feature for a mobile game. It's been developed Fat Cigar Productions Ltd, which is a small indie UK develoepr originally formed by two friends to create a proper competitive racing game on iOS.
It's almost enough to tempt me into an iOS device just to give it a try. You can download Street Kart Racing from the App Store here. And if you do try it, or already play it, share your thoughts and comments on it below…