It's not clear whether the team at Kunos Simulazioni ever sleep at the moment with 3 new Assetto Corsa Competizione hotfixes released in the last few days. Proving they haven't had time off since the release of the Intercontiental GT Pack and Version 1.3 at the start of February.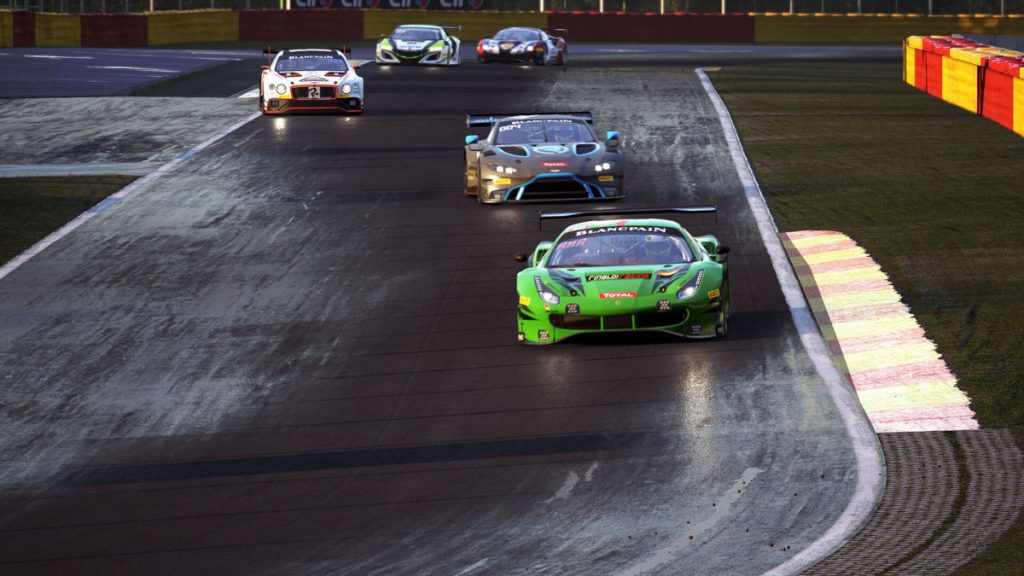 On Friday February 14th we saw the release of hotfixes V1.3.4 and V1.3.5 for Assetto Corsa Competizione. And today, Tuesday, we've seen a follow up with V1.3.6.
As you might expect, the updates aren't massive individually. But they're fixing and improving some key features for the official Blancpain GT Series simulation. So you can focus on driving the range of GT3 cars without worrying about any software problems.
The details for each patch are as follows:
Assetto Corsa Competizione V1.3.4:
Fixed inconsistent F6 cameras for some of the Evo cars.
Driver stint message now correctly follows if maximum driving time left is shorter than the current stint time.
Fixed "Max Time Left" widget behaviour in single-car sessions.
MP: Fixed visual damage not resetting for swapped cars with repair
MP: Added live electronics settings transferring across swaps (TC, ABS, BBias, Map).
MP: Added new chat command to hand over the car during FP and Q sessions: swap X" (where X is the number of the target driver in the team list; 1 selects the first entry).
NOTE: the player giving away the car in the garage screen must not press the Setup button!
Rating: Fixed wrong rating data when loading savegames or swapping into cars.
MP: Added server admin handbook v7.
Assetto Corsa Competizione V1.3.5:
MP: Fixed total driving time counter behaviour in MP.
Now total driving time correctly freezes on pit entry and resumes on pit exit.
Minor fix to the time multiplier display on session summary.
Stint timer is now linked to the timing HUD when auto-repositioning.
Assetto Corsa Competizione V1.3.6:
Fixed AI cars repeatedly pitting in race weekend game modes.
Fixed occasional stuttering using the opponent visibility setting against AI cars.
Setup UI and functionality bugs and fixes
So that should mean everything is up-to-date, and you can download the patches via your Steam client. You can get Assetto Corsa Competizione for the PC via Steam, and you can also find the Interconintental GT Pack, here.
We'll keep you updated with every patch, hotfix, track or car addition with our Assetto Corsa Competizione coverage. Plus you can always check out the full list of Assetto Corsa Competitizone car list and track list to find out what's included in the standard game and any DLC.