Last updated on February 25th, 2020 at 03:34 pm
It seems like the German sports car manufacturer is everywhere in virtual motorsport right now, as iRacing will release the Porsche 718 Cayman GT4 Clubsport MR to purchase and drive in March 2020.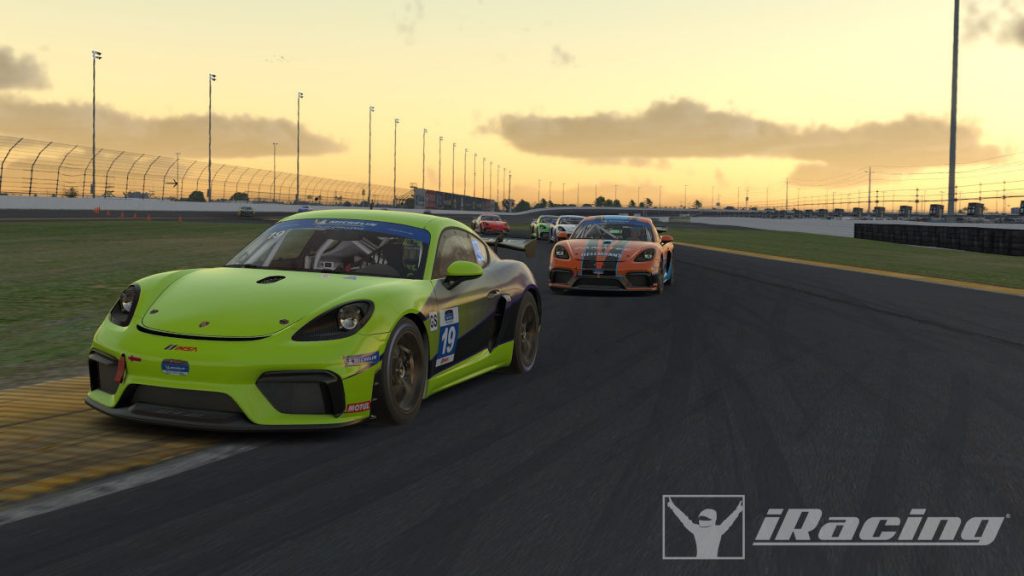 The 718 Cayman will compete in the iRacing IMSA Michelin Pilot Challenge for 2020 Season 2 as part of the multi-class line-up of cars. Plus it also gets a support series alongside the 2020 season Porsche Esports Supercup. And it's also going to be available to race in the IMSA 90 Minutes of Sebring special event on March 15th, 2020. Which suggests both the Porsche and Season 2 will be arriving very shortly.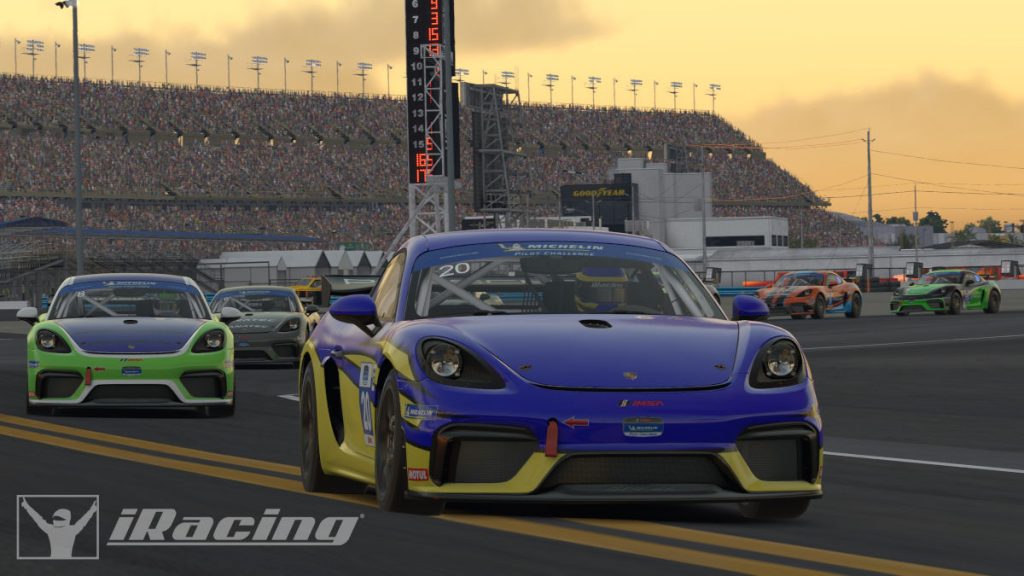 The Porsche 718 Cayman GT4 Clubsport MR has a mid-mounted boxer engine with a 3.8 litre displacement. And puts out 425hp in a stiff and lightweight chassis.
It's even more environmentally friendly than most motorsport machines, with sustainable natural fibre composites used for the doors, fixed rear wing and integrated sideblades.
The rear wheel drive Porsche should be fun to drive, given the low weight of 1,320kg combined with that power, and a racing cockpit with a centre console designed specifically for motorsport.
It'll make for an interesting game comparison as RaceRoom released the 718 Cayman GT4 as DLC in December 2019, although that's not the exact same MR version used for the SRO GT4 series in.
Porsche model numbers do tend to get confusing at times. The original 718 was a sports car built from 1957-1962. But the model number was brought back for the fourth generation Boxster and Cayman which launched in 2016, replacing 986 (1996-2004), 987 (2005-2012) and 981 (2012-2016). The concept is that a light car with great handling can outmaneuvre rivals with larger and more powerful engines.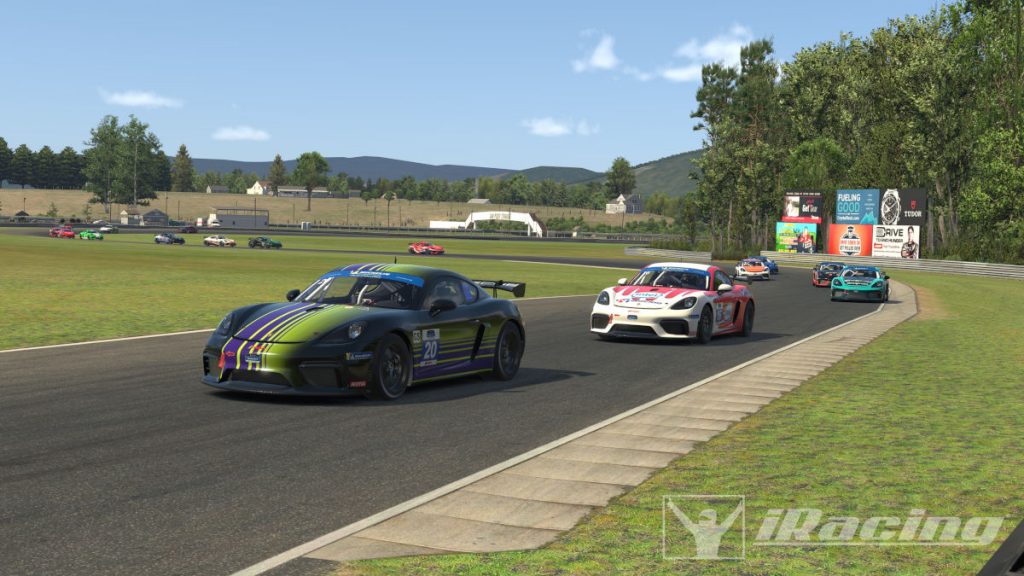 If you fancy taking the new Porsche for a spin in iRacing, you'll need to subscribe to the service via the official website, here. A number of cars and tracks are included in your base level membership, with additional vehicles and circuits available for additional cost. You can check out the full iRacing car list here, and the full iRacing track list here.
Watch an iRacing Porsche 718 Cayman GT4 Clubsport MR Preview Video
And it's already been confirmed that the Porsche will have a new rival in the iRacing GT4 competitions, with the BMW M4 GT4 also due to be added in the near future.