Owners of the Google gaming platform will have another driving choice available with The Crew 2 coming to Google Stadia on March 25, 2020.
It joins GRID, Supercross 3, and Trials Rising, so provides the only open world driving title allowing you to pick from multiplate vehicles including cars, motorcycles, trucks, places and boats. So The Crew 2 definitely stands out amongst the Stadia game list.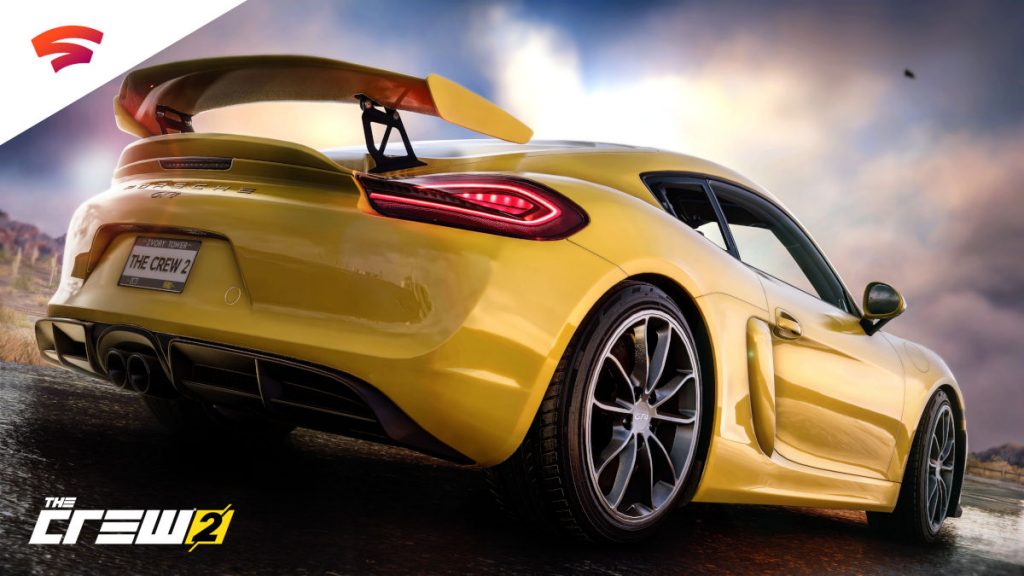 If you're not familiar with The Crew 2, it takes place in Motornation, which is an open world version of America. But redesigned to be more fun for driving, riding, flying and sailing around. So you can drive or ride all the way from Miami to Los Angeles, picking from cars inluding the Porsche 911 GT3 RS, the Renault Sport Megane R.S, or the Mecedes-Benz X-Class. Or on two wheels, ride bikes including various Harley-Davidsons, Suzukis and MV Agustas.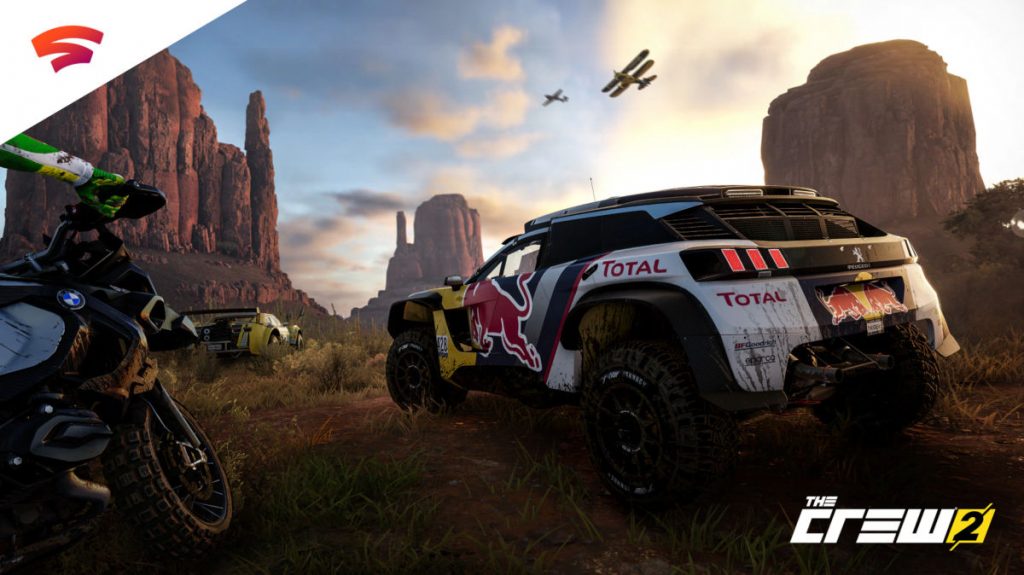 The Google Stadia edition of The Crew 2 includes all current content, including all 'deployed or upcoming title updates'. Which doesn't explicitly mention DLC, but we'd assume it might be available as part of the purchase.
But the most interesting thing is that Stadia works across any device, including smart phones. Which means Ubisoft and developers The Ivory Tower have neeeded to adapt the entire user interface, including the text, graphics and associated features. So when you play The Crew 2 on a mobile phone, it should automatically adapt to display in the right way.
Game progression is synchronised between all devices, so you can swap between PC, tablet and phone without losing any of your hard work. And it will also let you use 'Stream Connect' which lets you stream your game directly into another player's game.
That's potentially interesting in exploring the open world, as you'll be able to see what your friends can view, whilst you're playing your own game. If nothing else, it might help avoid friends in your party getting lost or trying to meet up at the wrong spot.
With The Crew 2 coming to Google Stadia on March 25, 2020, you'll be able to use the new Stadia controller, mouse and keyboard, or PS4, Xbox One and Nintendo Switch controllers. Obviously you will need a Google Stadia.
For those without a Stadia, The Crew 2 is available for the Xbox One and PS4 at Game or Amazon. You can buy the PC version as a digital download from Steam, the Xbox One version from the Microsoft store, or the PS4 edition from the PlayStation store.
Keep up with all the latest Google Stadia racing games, here. Including the release of MotoGP 20 in April, 2020. And all our latest coverage of The Crew 2.