You could win a Dirtfish Rally School trip in Dirt Rally 2.0 as the Solberg World Cup begins today, April 13th, 2020.
The club championship takes place from April 13th until June 14th, across six rally events hand-picked by professional rally driver, 18-year-old Oliver Solberg. The son of 2003 WRC champion Petter Solberg will also be rewarding the top 3 drivers from each event with goodies, along with various "Solberg Sur prizes" for random participants.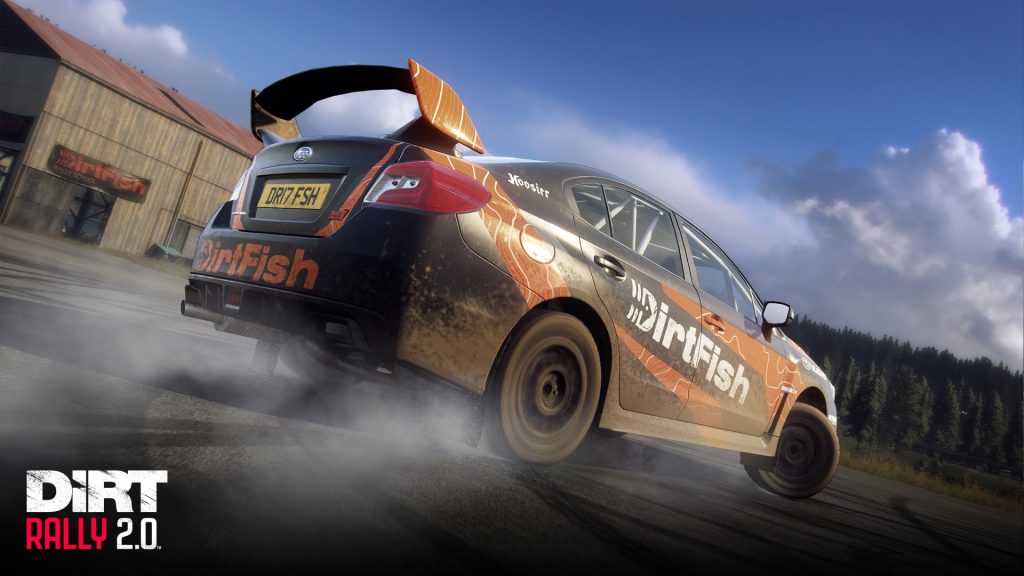 You'll recognise DirtFish from the Freeplay mode in DiRT Rally 2.0, and they've been offering tuition since 2010 in Snoqualmie, near Seattle. And competing as DirtFish Motorsports as well, so it's a really cool prize. As explained by Trevor Wert from DirtFish.
"We'll fly you out to Seattle, cover your transfers and the hotel. But here's the best bit: you get to go to dinner with Oliver Solberg… and then have him teach you how to drive one of the DirtFish rally cars the next day. We'll even send you home kitted out in some cool DirtFish kit."
"Along with Oliver and his folks, we're aware that some of the gamers jumping in for the Solberg World Cup in association with DirtFish might be a bit younger – which is why we're offering two tickets. If the winner is a junior, they can be accompanied. But, if it's won by somebody a bit older, the second ticket gives you the chance to share what's going to be a special, special memory.
 
"Trust me, the winner of the Solberg World Cup in association with DirtFish will not forget this trip in a hurry."
After the popularity of "The Solberg RACE" which attracted around 4,000 drivers, it seemed like a good idea to organise the Solberg World Cup:
"The response from The Solberg Race was unbelievable and more than I could have expected. That was fantastic. I've got to be honest, when I was doing that event, I was thinking a little bit about a championship.
"These days are quite strange for all of us, so the chance to think about something other than what's going on in the world is good right now. That's the plan. I want to make people think about the next round of the championship, how they're going to prepare, set the car up and do their recce. This could really give us all something to talk about." said Solberg.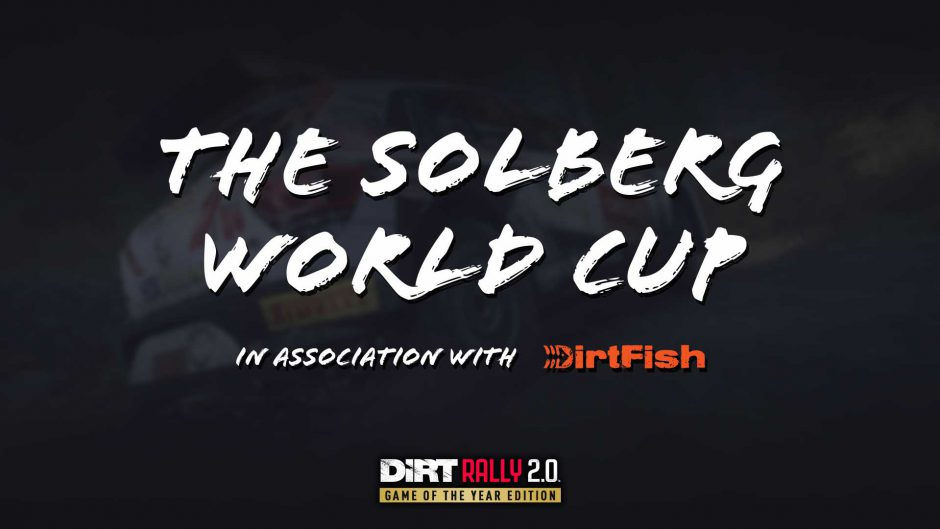 The Solberg World Cup Details:
The point structure in the Solberg World Cup in association with DirtFish will reward the top 500 classified drivers from each round. The SWC positions will be generated within the DiRT Rally 2.0 SWC club. In addition to those points, they will also offer bonus points (fastest takes 50 pts, 2nd 40pts, 3rd 30pts, 4th 20pts, 5th 10pts) on the final stage. 
The dates are:
Round 1: Monte Carlo, Monaco (April 13-19)
Round 2: Värmland, Sweden (April 20-May 3)
Round 3: Argolis, Greece (May 4-10)
Round 4: New England, USA (May 11-24)
Round 5: Jämsä, Finland (May 25-31)
Round 6 Powys, Wales (June 1-14)
There's an official Solberg World Cup page, plus you can check out the Terms and Conditions, and enter via your Codemasters account. When you've enetered, you can find it in the RaceNet Clubs section of the game.
Want to win a DirtFish Rally School trip in DiRT Rally 2.0? You'll need to have a copy of the game, and the required DLC, to be able to race at each round. You'll find the digital editions of the game on Steam for the PC, the Microsoft Store for the Xbox One, and the PlayStation Store for the PS4. The base game is also free for PlayStation Plus members in April.
Physical copies of Dirt Rally 2.0 can be picked up from Game or Amazon.
And obviously you can also check out our latest coverage of Dirt Rally 2.0, or browse the full Dirt Rally 2.0 car list while you wait for the game to download or arrive.