With the current influx of professional drivers in sim racing, the chances of us mere mortals competing against them is still fairly limited. Most events for the motorsport professionals are by invitation only, but now there's a GT Sport livery contest to race Audi DTM drivers.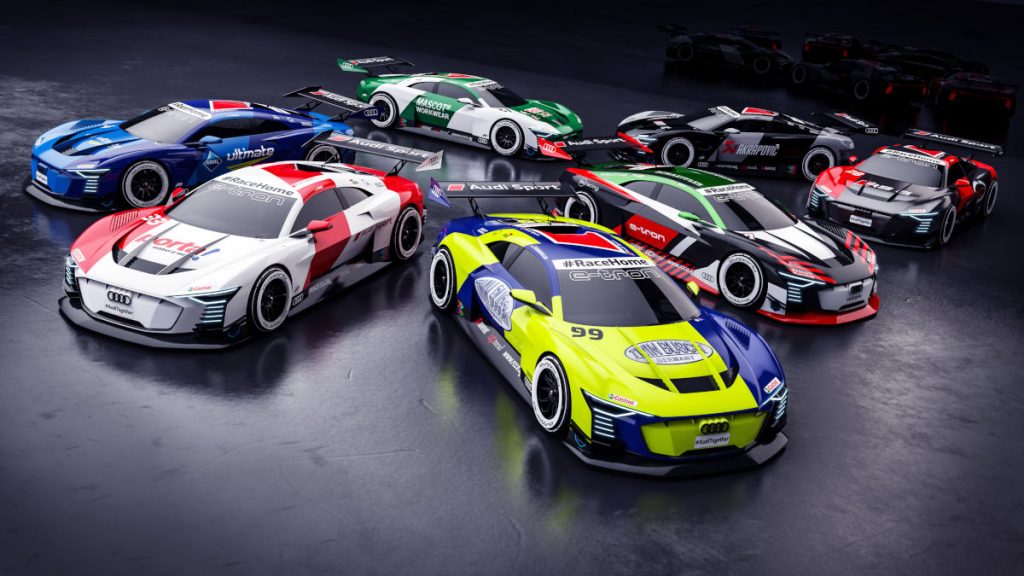 It's come about as part of the #RaceHome virtual race series created by 2013 DTM champion and Audi factory driver Mike Rockenfeller. He'll be competing in the series alongside fellow Audi DTM stars Loic Duval, Jamie Green, Nico Muller, Robin Frijns and Rene Rast.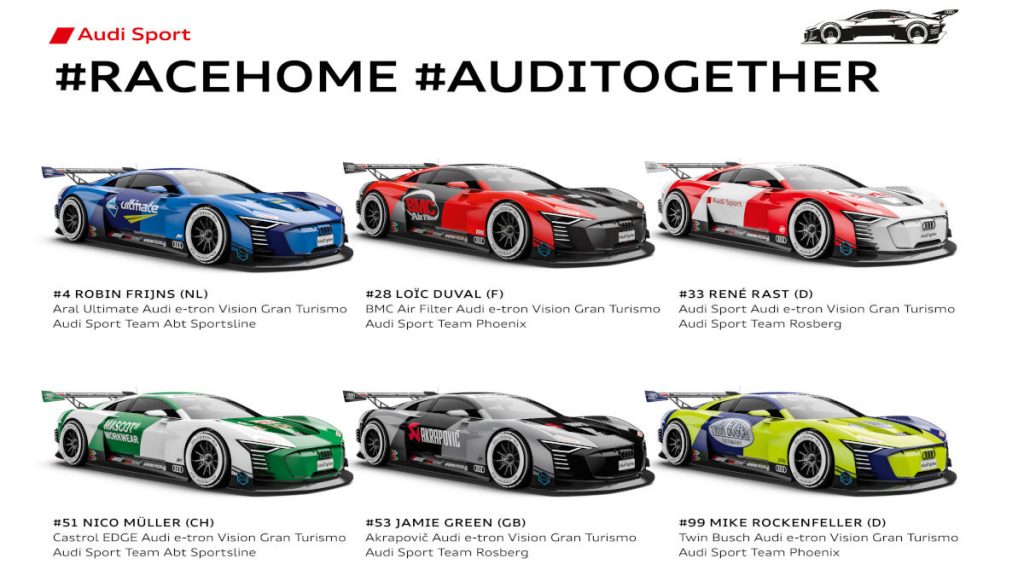 And you could be competing against them. One route is to deisgn a custom livery for the Audi e-tron Vision Gran Turismo, which is the car for the #RaceHome series (and is an exclusive to Gran Turismo Sport). The most creative design judged by the six drivers will win an entry. There's no specified place to submit your design, but tagging it #RaceHome, #AudiTogether and #WeStayHome should get it seen.
It's cool to see a GT Sport livery contest to race Audi DTM drivers, as it opens up the opportunity to the majority of us who aren't necessarily the fastest on track. And even if you're not an expert car painter, there's a chance to come up with something creative that might still secure you a spot.
But there is another option, as the series also wants to raise money via donations to support motorsport charity projects. "There are many freelancers in motorsport who have lost their income from one day to the next and are fearing for their own existence," says Rockenfeller. So it will be possible to bid for a spot on the #RaceHome grid each week.
"Since there are no real races happening at the moment, because of the corona crisis, SimRacing is experiencing an incredible boom. We are deliberately going our own way: #RaceHome is focusing on sports cars with electric drive and is therefore in line with Audi's focus topic in the change of mobility. We have decided on a console game because we can reach a particularly large community in this way."
There's not a full calendar available for the #RaceHome charity racing series yet, but the first event will take place on Tuesday, April 21st, 2020 at 8pm (CEST). And you'll be able to watch it live on Twitch at www.twitch.tv/visionrcco.
Obviously you can keep up with all the latest news and eSports coverage for GT Sport, here. Or check out the full GT Sport car list and track list.
If you're a sim racing fan, it's probably unlikely you don't already own GT Sport, but just in case, you can download it from the PlayStation Store, or purchase it from Game or Amazon.