Following the arrival of update 1.3.10 with some notable changes, we've already seen Assetto Corsa Competizione Hotfix v1.3.11 released by Kunos Simulazioni around 24 hours later.
It's not a massive list of changes, but does fix a potential game crash issue, and some other more minor problems since the update. And shows how fast the development team are responding in the build-up to the next major version 1.4 this month.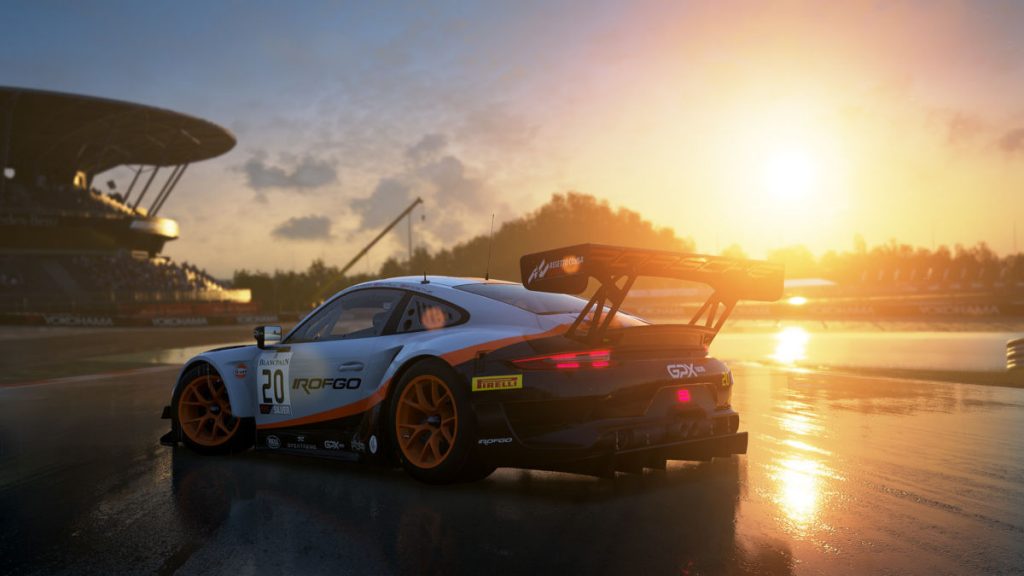 Assetto Corsa Competizione Hotfix V1.3.11 Changelog:
Fixed a potential crash when using trackIR with helmet camera.
Added ignition/engine running indicator to speedo/rpm widget.
MFD will now only store its state when HUD is removed from screen (potential fix for stutter when cycling MFD pages after HDD power down)
Fixed currently viewed car label indicating wrong car brand in replay under specific conditions.
Fixed nationality information not transferring correctly for MP opponents in the broadcast HUD.
Broadcast HUD TAB leaderboard now scrolls on mouse input.
Fixed MP car showroom not displaying cars when official filter was selected under specific conditions.
Tyre tearing model fine tuning.
Audi R8 EVO preset setups strategies fixes.
Huracan EVO fine tuning.
Huracan ST Paul Ricard aggressive setup.
Huracan ST preheated tyres fix.
Wet tyres rear radius correction.
Minor rearrangement of the lights and ignition indicators.
Fixed the flash light HUD indicator getting stuck in the Mercedes.
If you fancy picking up Assetto Corsa Competizione, then it's available on Steam for the PC. And the Xbox One and PlayStation 4 editions are available for pre-order via Game and Amazon before they're released in June.
And you can always see the latest Assetto Corsa Competizione news right here. And check the full Assetto Corsa Competizione car list, and the Assetto Corsa Competizione track list for the full rundown of all available content.