Amongst the various bits of news from games publisher Nacon, including Test Drive Unlimited Solar Crown, comes the first Monster Truck Championship gameplay video.
It shows some in-car and chase camera action, along with some racing. Apparently you'll need to judge your rpm for a decent start. And there's a few glimpses of stunts and destruction which will be part of the action.
And it does look like it could be a lot of fun as a change from serious sim racing. The idea of hurtling around destroying portaloos in a monster truck definitely seems like a good way to unwind at the end of the day.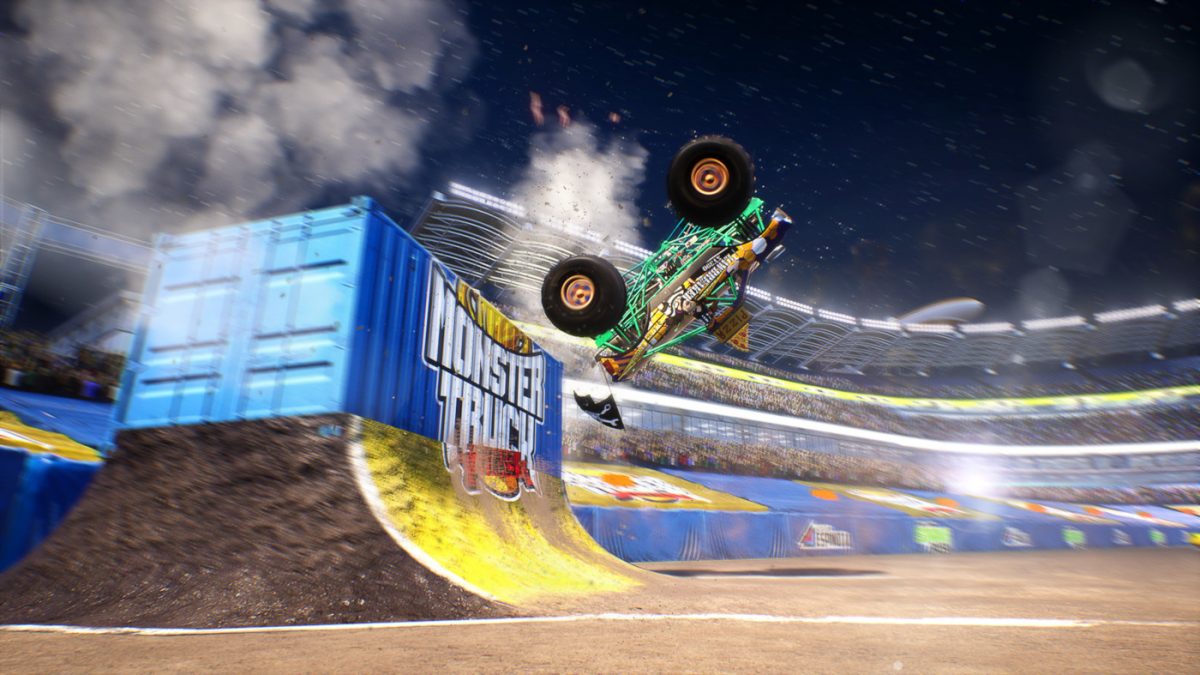 The main bit of new information is that the release date for Monster Truck Championship will be in October 2020 for the PS4, Xbox One and Steam, followed later by a Nintendo Switch version.
Five types of driving challenge are confirmed for the game with Race (against eight other drivers), Time-Trial, Drag Races, Freestyle (performing tricks) and Destruction (destroying every obstacles you can).
And the press information once again confirms 25 circuits across the U.S will be available, with 16 customisable trucks which appears to be 2 less than the number revealed in the original game announcement back in March 2020. But should still be enough to keep you entertained.
Monster Truck Racing is being developed by Teyon, who have been making games since 2006. And it's already available to add your Steam wishlist for the PC version.
We'll have all the latest news and pre-order details for Monster Truck Championship, here.