The virtual motorcycle riders have been revealed as the new Aprilia Racing eSports Team launches for the 2020 MotoGP eSport Championship. They'll be competing as factory riders for Aprilia Racing Team Gresini, alongside MotoGP riders Andrea Iannone and Aleix Espargaro, and test rider Bradley Smith.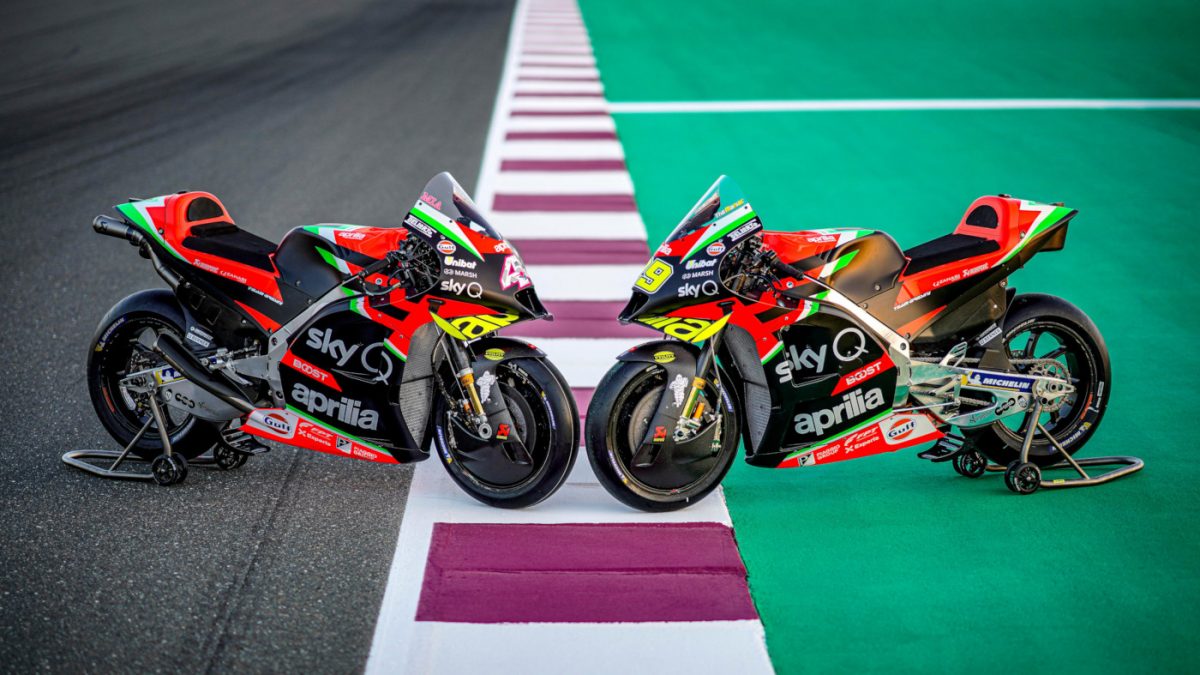 Aprilia has a long and successful history in motorcycle racing. They've had enormous success in the smaller Grand Prix classes with 125cc and 250cc championships between 1992 and 2011 for the likes of Max Biaggi, Loris Capirossi, and Valentino Rossi. Along with titles in World Superbikes and the SuperMoto World Championship.
For the 2020 MotoGP eSports Championship, the Aprilia Racing eSports rider competing for Aprilia Racing Team Gresini will be Francisco Santiago Marin, know as EleGhostT555. The 22-year-old rider from Cadiz in Spain is likely to be a title contender, after finishing his rookie season in 2018 as runner-up.
Francisco Santiago Marín (EleGhosT555): "I wish to thank Aprilia Racing very much for the support they are providing: it is truly a great feeling to be part of this family. I think that for me, I could not have landed in a better eSport MotoGP team: Aprilia Racing is highly committed to this project and that makes me feel like I am truly in grand form and confident for the coming season. I will be giving my all to take Aprilia to victory."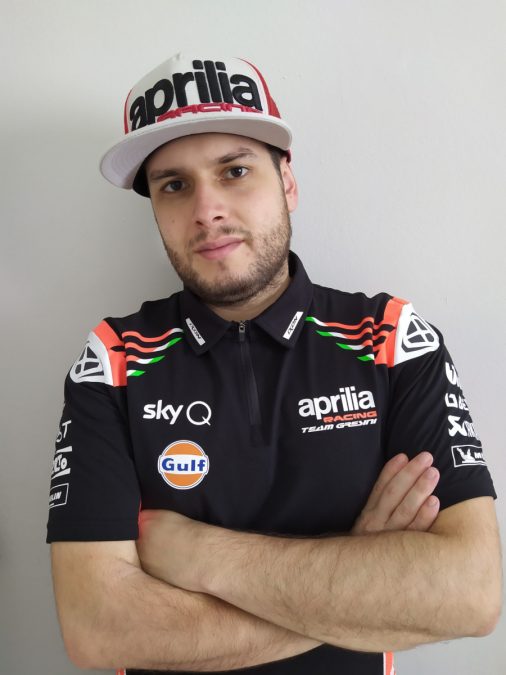 Each team also signs a reserve rider. And in 2020, the Aprilia Racing eSports Team have signed rookie Joel Pedrosa (Joel_Clay), a 23-year-old Catalan.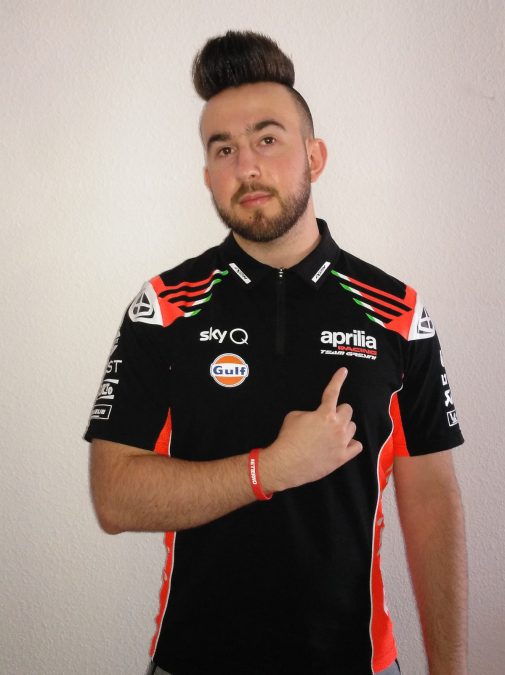 Marin will compete as one of the best 11 professional MotoGP eSports racers in the world in the final stages of the 2020 championship. It will take place over 4 rounds and 8 races, using the latest official MotoGP 20 title. He'll be up against some serious competition, including reigning champion Andrea Saveri (AndrewZh) who was signed by Ducati earlier this year.
Massimo Rivola, Aprilia Racing CEO: "We are truly enthusiastic about this new project. The MotoGP eSport Championship is growing constantly and last year it already had a consistent following, demonstrating how it can attract the attention and curiosity, not only of gamers, but also many young fans and riders. At this point, Aprilia Racing's goal for the 2020 season is the same both for the real races and virtual races: to be competitive and successfully battle for the podium. I am confident that all the conditions are there for us to achieve good results and I am truly happy to welcome our pro-players, EleGhosT555 and Joel_Clay, into the Aprilia Racing family."
Want to become a professional MotoGP eSports competitor? You'll need to practice with MotoGP 20. It's available for the PC via Steam, the Xbox One via the Microsoft Store, and the PS4 via the PlayStation Store.
You can also find physical copies of the game in stock via Game and Amazon. And you're able to keep up with the latest MotoGP 20 news, content, updates and eSports, right here. Alongside all of our virtual racing eSports coverage.