It seems more dirt oval action is on the way, as iRacing teases Weedsport Speedway and Big Block Modifieds as new additions to the sim racing subscriptions based service.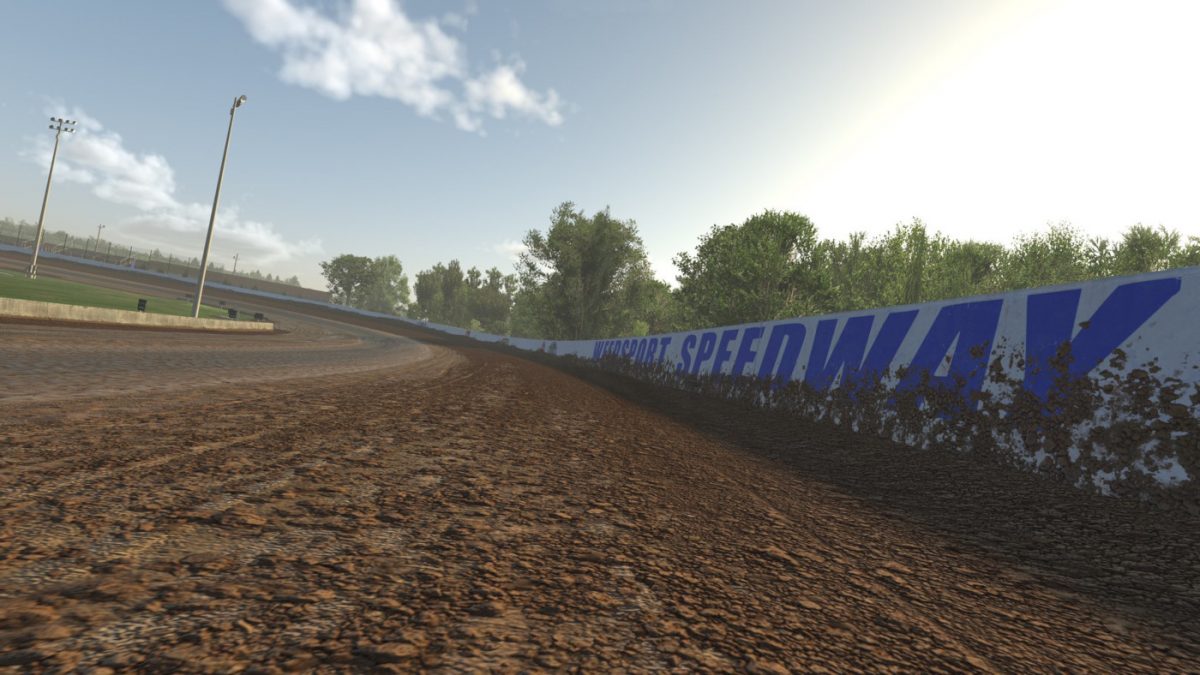 First up is Weedsport Speedway, which is a 3/8 oval dirt track. Previously known as Cayuga Country Fair Speedway, the name was switched from matching its fairground location to the town it's based in.
It was originally created in the 1950s by driver Stanley Dudzinski to practice. But along with his wife, the pair developed it to open for a first competitive event in 1955. It was then bought by Glenn Donelly in 1970, extended to 3/8 mile, and became the flaship for the Super DIRTcar Series.
In 2004 Weedsport Speedway was sold to the World Racing Group for $4.3 million. Since 2014, it's been owned by Al Heinke, who is a partner in Heinke Baldwin Racing and was previously a partner with Skip Barber at Lime Rock Park.
And speaking of Super DIRT Car, iRacing Executive Vice President and Executive Producer Steve Myers recently shared this teaser for a new car.
As a European non-expert on American dirt racing, I've learned that this is apparently a Super DIRTcar Series Big Block Modified. Which compete in events including the Hall of Fame 100 at Weedsport Speedway.
And there are reasons why the Big Block Modifieds could be a fun new car to drive in iRacing. The main ones are engines with a maximum of 467 cubic inches putting out 650-800hp, and with a speed of approximately 160mph at the Syracuse mile circuit. Which sounds slightly terrifying.
As much as I might like to see some new iRacing tracks outside the U.S, the ongoing disruption to travel due to the coronavirus pandemic makes that unlikely for a bit. So it's good to see more venues appearing, even if Weedsport follows efforts like the rescan of Kentucky Speedway, and the arrival of North Wilkesboro Speedway.
Speaking of closed historic tracks, maybe the success of North Wilkesboro could persuade iRacing to dig out the laser scans of the UK Rockingham circuit they captured in 2015? The road course was interesting (from what I can remember doing mid-week motorcycle track days when it was still open), and it might be an oval, but at least it's one outside America which wouldn't require any travel?
Either way, if you fancy signing up to the service as iRacing teases Weedsport Speedway and Big Block Modifieds, then you can do so via the official website here.
Or stay on this site for the latest iRacing news, the full iRacing car list, and the complete iRacing track list.