Fancy earning yourself some extra money to spend in Gran Turismo Sport? You can fill in the GT Sport Mazda RX-Vision GT3 Concept survey for game credits until December 20th, 2020, and receive 300,000 Cr for your time.
The survey is open to any virtual racers who have purchased the Mazda RX-Vision GT3 Concept in Gran Turismo Sport, who have participated in the MAZDA 100th Anniversary RX-Vision GT3 Concept Time Trial Challenge, or who have participated in the Mazda 100th Anniversary RX-Vision GT Concept Livery Design Contest.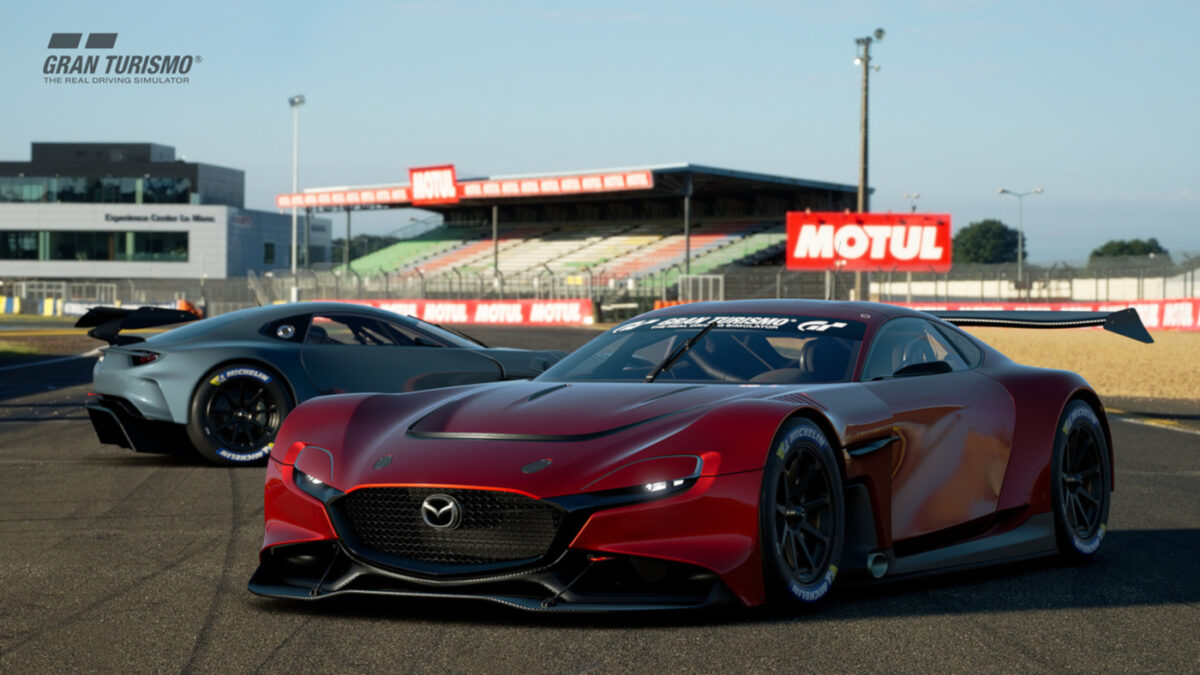 You can take the survey between now and December 20th 2020, and the 300,000 in-game credits will be rewarded to you at some point between January 15th until July 15th, 2021.
The survey doesn't take long to complete, and you'll need to sign into your PlayStation Network account and then fill it in online, here.
Responsoes will be used by Sony, Mazda and their related partners to help improve future products and services. The Mazda RX-Vision GT3 Concept was released in Gran Turismo Sport in May 2020, and is apparently owned by more than 500,000 virtual racers who either bought it or had it awarded to them. It also featured in the special time trial event won by 2018 GT Sport World Champion Igor Fraga, and the livery event which was won by the design of Hiroki Tanabe.
The latest car to be added to the game was the Toyota GR Yaris earlier this month, as focus switches to the release of Gran Turismo 7. You can keep up with all the latest news right here on both Gran Turismo 7 and GT Sport. Or check out all the vehicles available in the GT Sport car list, and the Gran Turismo 7 car list. Along with the GT Sport track list, and the Gran Turismo 7 track list.