Realism and immersion play a huge part in virtual motorsport and sim racing. And for the first time, you can use an actual wheel from the same production line as a racing car with the new Fanatec Podium Steering Wheel BMW M4 GT3.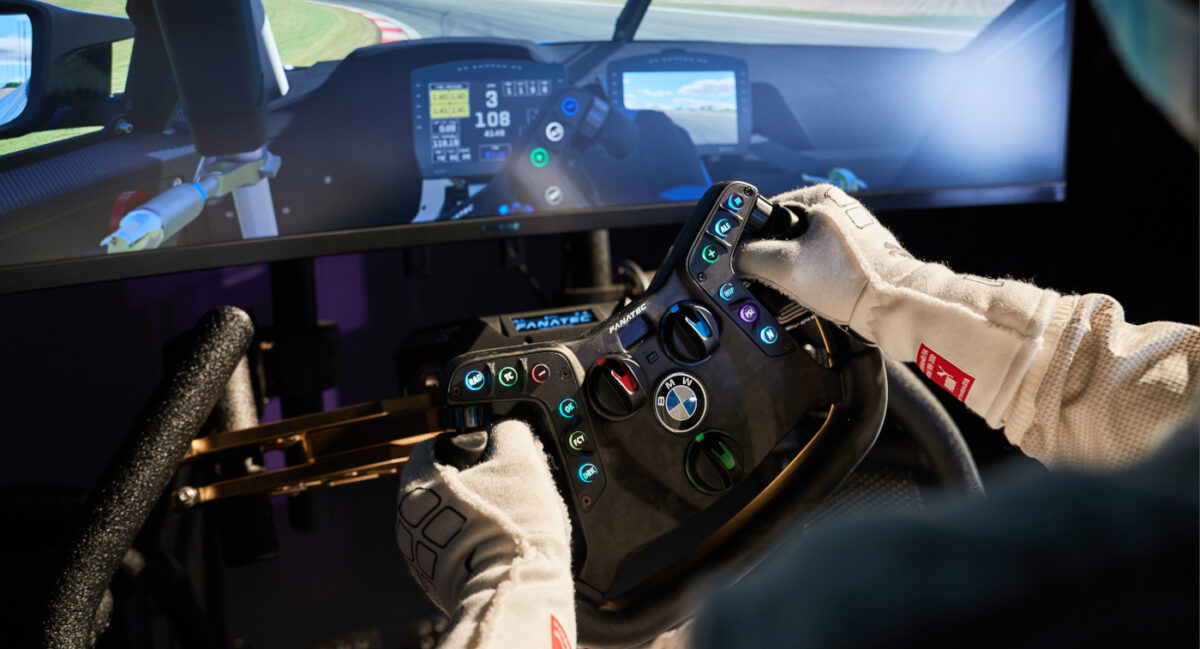 The wheel was announced at the BMW Sim Live event, and demonstrated by BMW works driver Philipp Eng, who drove onto the stage in a real BMW M4 GT3, removed the wheel, plugged it into a sim rig, and drove some virtual laps with the car and wheel featuring as a special Early Release in iRacing.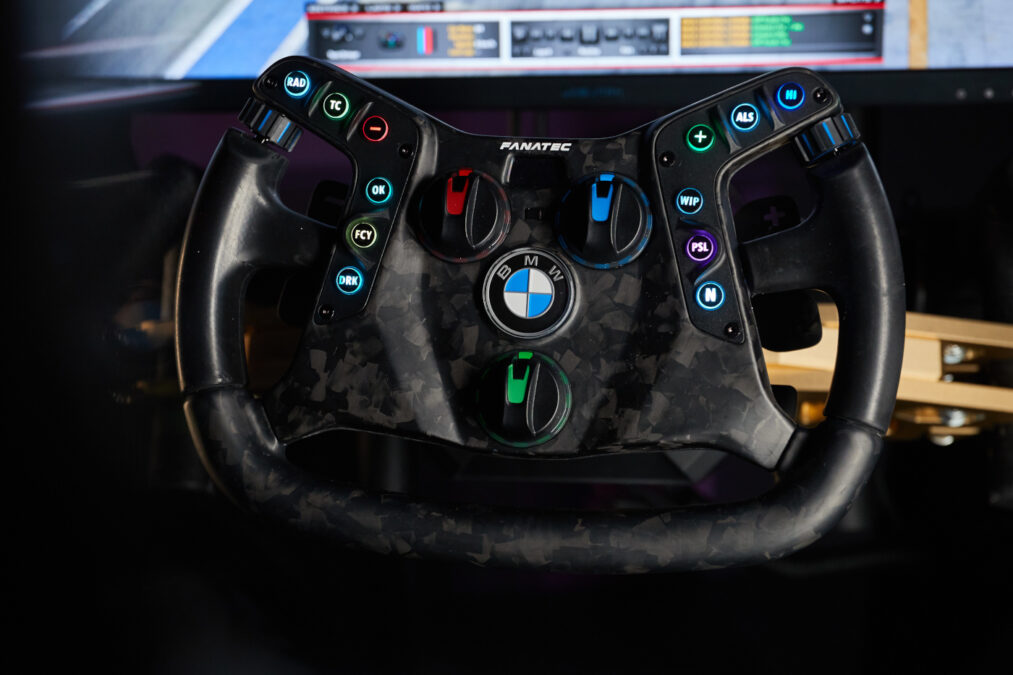 "The first time I heard of the idea to design the BMW M4 GT3 steering wheel to be compatible with a simulator, I was flabbergasted – because I was thrilled by the concept from the word go," said Eng. "You have to take your hat off to the pioneering role that BMW Motorsport and Fanatec have taken on here, and to the courage to implement a project of this kind. I know the people who were involved in the development at BMW Motorsport and at Fanatec, and never doubted that they would design a superb steering wheel. Compared to the steering wheel in the BMW M6 GT3, for example, the new wheel has extremely good ergonomics. It is very comfortable to hold. You can tell that real professionals have been at work in every area."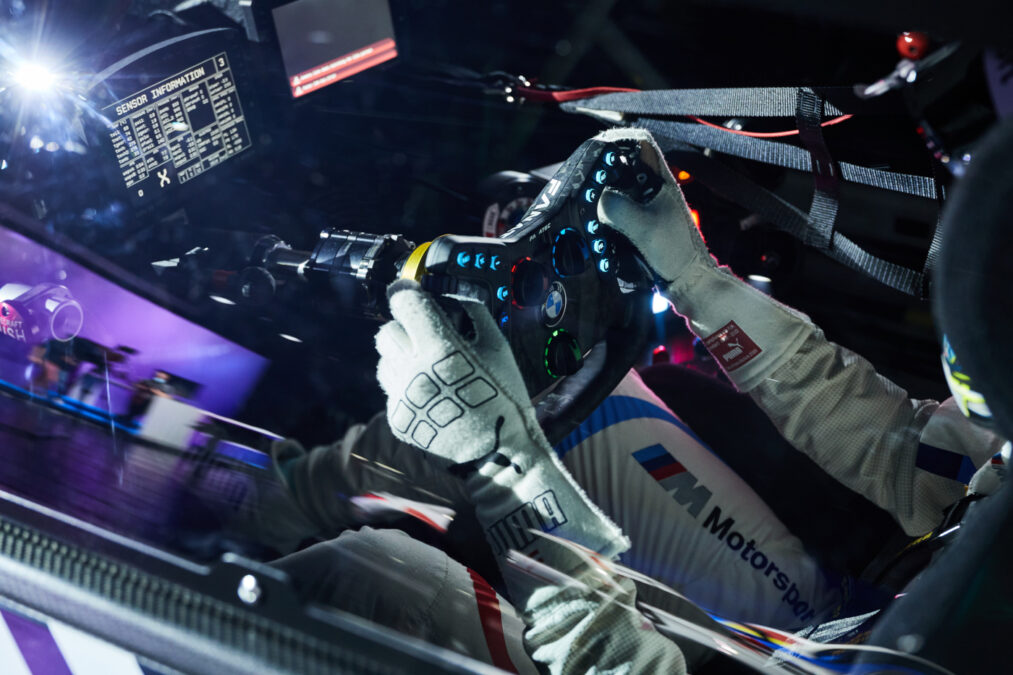 BMW Motorsports and Fanatec worked together so that the wheel being produced for the 2022 BMW M4 GT3 race car will also work as a sim racing wheel. Meaning that you get the same full carbon wheel a BMW GT3 racing driver will use. So you could say it's an investment to save money by having one wheel for both your sim rig and customer M4 GT3?
To make it possible, Fanatec electronics are now compatible with CAN bus, which is the industry standard for real cars. And it also involved a new QR2 quick release system, and even making the sim racing wheel water resistant and shockproof. So it should be extremely durable and reliable, especially with all of the high specification features included.
The new Fanatec Podium Steering Wheel BMW M4 GT3 is obviously made from a high specification throughout to ensure it can work under the stress and strain of real motorsport and sim racing. So the body has eight layers of full carbon fibre, and the RGB LED-backlit front buttons are colour-adjustable and dimmable with inerchangeable caps, plus you get two custom-designed 12 step thumb encoders with hall sensors and dual-action (push and pull) magnetic shifter paddles.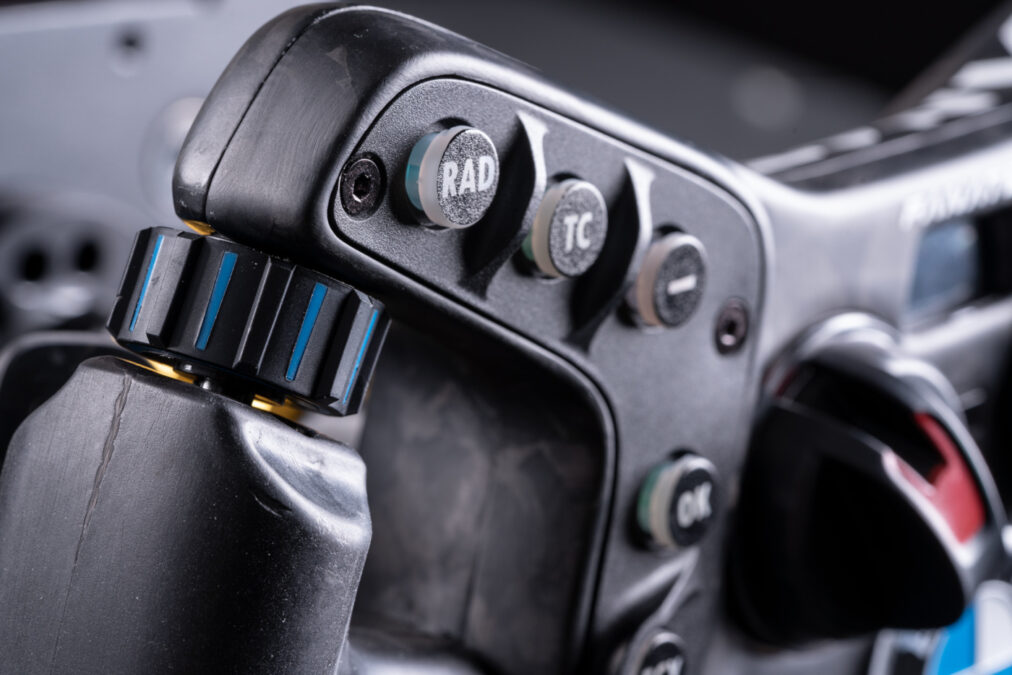 You also get a 1″ OLED display, 2 rear facing push buttons, three backlid 12-position rotary switches with encoder functionality, two dual-Hall sensor clutch paddles, and a 4-way D-pad under the BMW logo.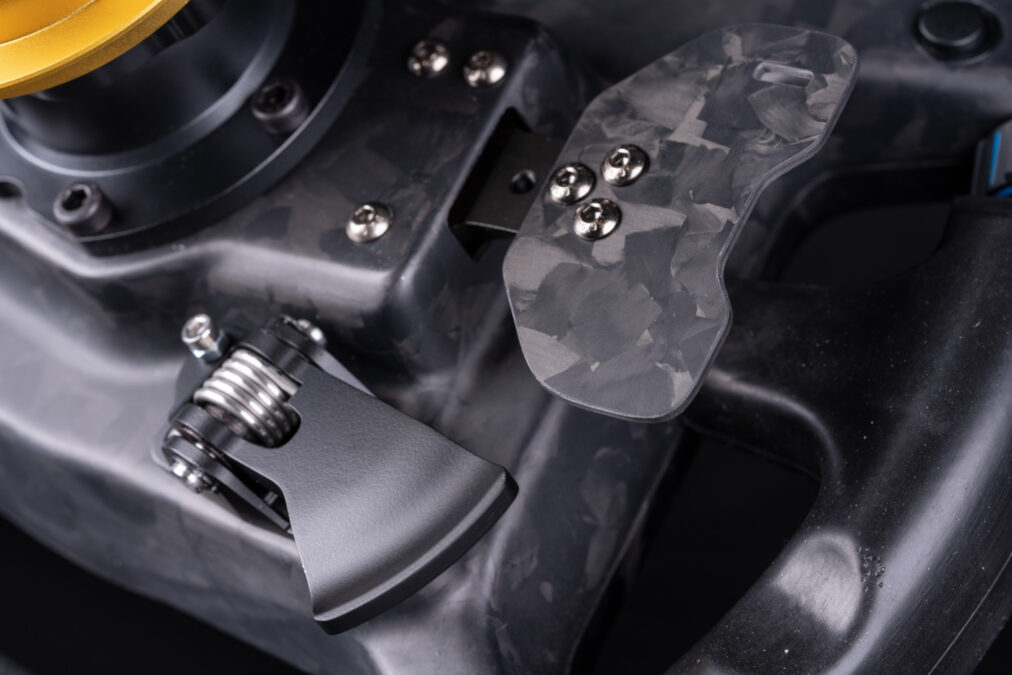 The weight of the Fantec BMW M4 GT3 wheel will be around 1400g, and it's 310mm in diameter. To work with the racing car, it has the all-new Fanatec QR2 quick release system, and communicates via CAN buss. And the rubber hand grips are molded over the carbon fibre structure.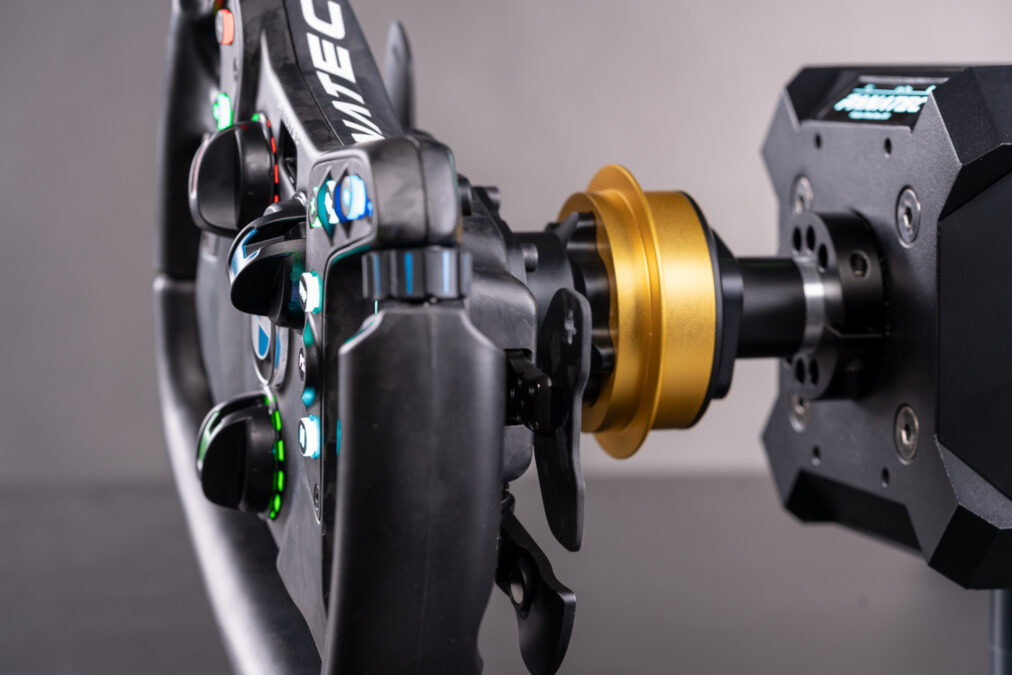 The new Fanatec Podium Steering Wheel BMW M4 GT3 is compatible with PCs, and with all PS4 and PS5 systems when connected to a PlayStation-licensed wheel base, and button fuctions can be customisted via FanaLab on the PC, with the firmware upgradeable via an integrated USB-C port.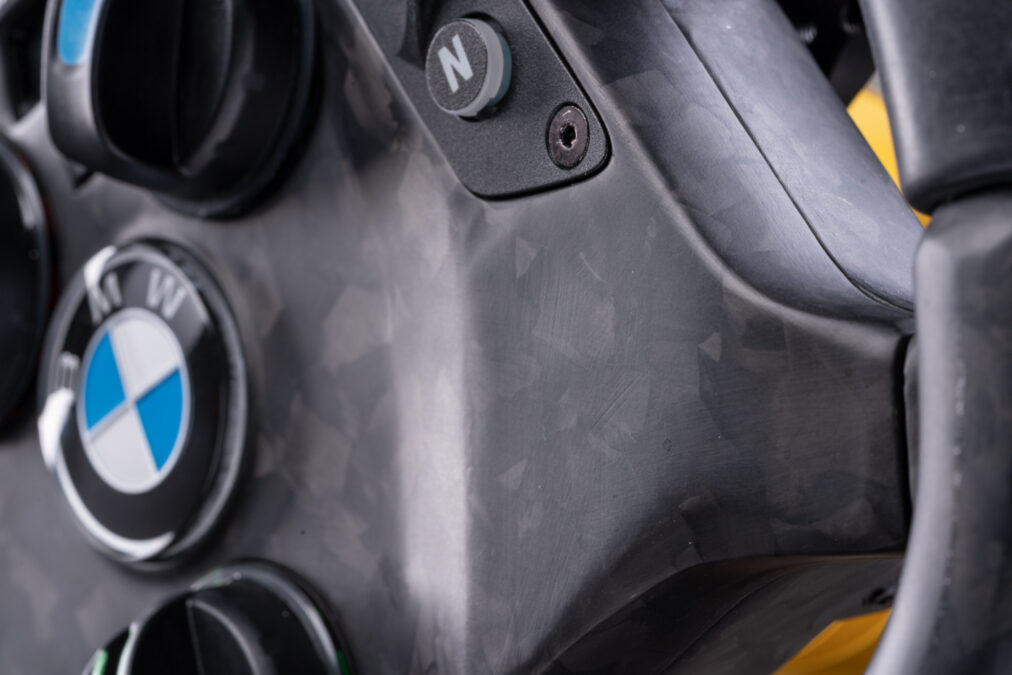 Obviously it looks amazing, and is likely to sell quickly as the first wheel produced for a real racing car and sim rigs at the same time due to the partnership between BMW Motorsport and Fanatec. No price has been announced, but we'd recommend you start saving now.
You can check out all our news and coverage of sim racing Wheels, Pedals and Accessories, here. Including all Fanatec products and updates, here.