Despite all the disruption of the last few months, the 2020 GT Sport FIA World Finals will start from Friday, December 18th. And the action will be available via the Gran Turismo TV Youtube channel or the Gran Turismo Live website.
The FIA Gran Turismo Championships World Finals 2020 will start with the grand final of the GR Supra GT Cup 2020 available to watch at 13:00 GMT on December 18th 2020. It's the second year for the global one-make championship, and should make for some close racing.
The format will include two semi-final groups, with both competing in a 7 lap race around Fuji International Speedway in the Toyota GR Supra RZ'20. The top six drivers from each group will then go into the grand final, with 15 laps around Circuit de Spa-Francorchamps to decide the winner of the 2020 GR Supra GT Cup.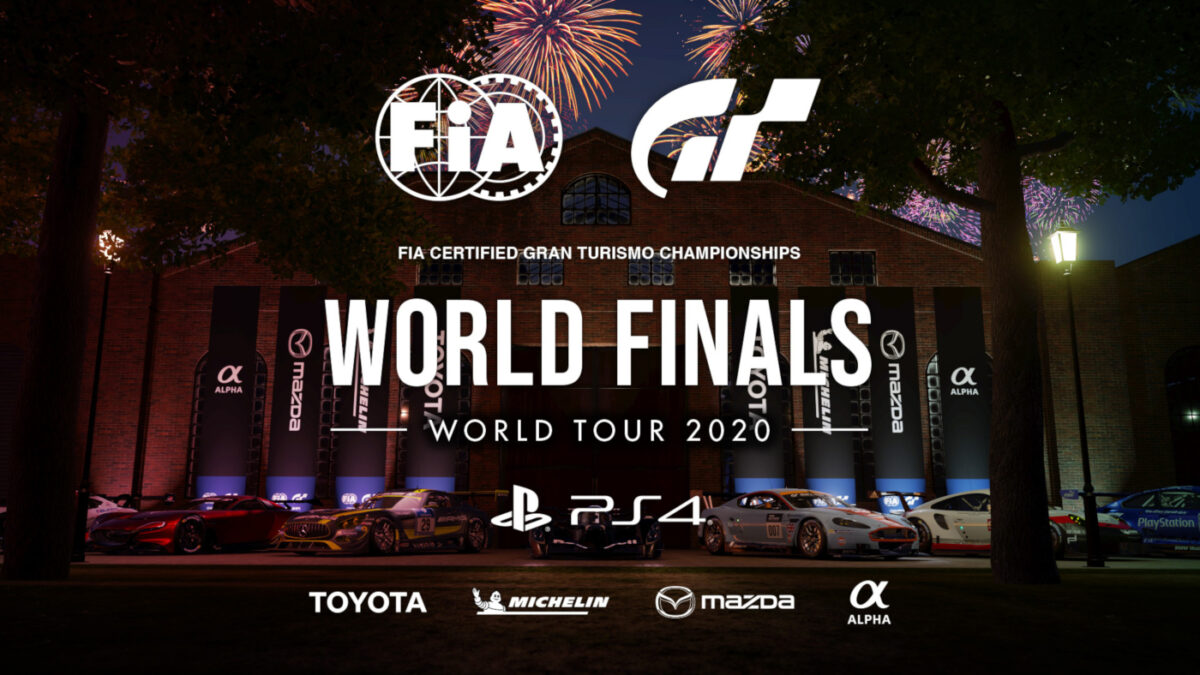 You'll also be able to watch the 2020 FIA Gran Turismo Manufacturer Series final from 13:00 GMT on December 19th, as teams of three compete on behalf of 12 manufacturers, with each driver taking part in one race.
The three races will see GR.3 cars compete for 15 laps around Sardegna Road Track A, 17 laps of the Red Bull Ring, and 30 laps around the Audodromo de Interlagos.
The teams and drivers will be:
Mercedes-Benz
Australia / Cody Nikola Latkovski (Nik_Makozi)
Brazil / Lucas Bonelli (TGT_BONELLI)
France / Baptiste Beauvois (PRiMA_TsuTsu)
Audi
Australia / Emily Jones (emreeree)
Spain / Manuel Rodriguez (TRL_MANURODRY)
Brazil / Vinicius Neto (IGT_HellzFire)
Porsche
United States / Tristan Bayless (roadbeef)
Australia / Mathew Simmons (MINT_Matt)
Chile / Angel Inostroza (YASHEAT_Loyrot)
Citroën
Canada / Andrew Brooks (PX7-Deafsun)
Japan / Koki Mizuno (Gori_R4ichi)
Peru / Alonso Regalado (TX3_jara)
Toyota
Brazil / Adriano Carrazza (KoA_Didico15)
New Zealand / Simon Bishop (sidawg2)
Japan / Tomoaki Yamanaka (yamado_racing38)
Subaru
United States / Daniel Solis (PX7-Lamb)
Japan / Takuma Miyazono (Kerokkuma_ej20)
Turkey / Mikail Hizal (TRL_MH16)
Honda
Italy / Valerio Gallo (Williams_BRacer)
Japan / Shohei Sugimori (s-shohei_)
Brazil / Igor Fraga (IOF_RACING17)
BMW
Chile / Nicolás Rubilar (FT_NicoR)
United States / Randall Haywood (TX3_Originals)
Spain / Coque López (Williams_Coque14)
Volkswagen
United States / Donovan Parker (TX3_Cooper)
Japan / Soma Iseri (Arrow71sr)
Spain / Nicolás Romero (ERM_NicoRD)
Lamborghini
Australia / Daniel Holland (MetalGear9493)
France / Thomas Scibilia (R8G_SpideeR)
United States / Manuel Troncoso (MATE_mata-boy)
Ford
Australia / Adam Wilk (Adam_2167)
Hungary / Ádám Tápai (TRL_ADAM18)
Japan / Tatsuhiko Kato (Tatsukt)
Mazda
Japan / Ryota Kokubun (Akagi_1942mi)
Chile / Fabian Portilla (PerrolocoMcQ)
Australia / Jay Wong (FSR_DB007)
And then comes the FIA Gran Turismo Nations Cup for 2020 to watch from 13:00 GMT on December 20th, with a total of 16 finalists from 10 different countries.
Again, it will involve three races, with the Nations Cup Race 1 involving 13 laps of the Fuji International Speedway in the Toyota GR Yaris 1st Edition RZ, and Race 2 taking the Porsche 911 RSR (991) around the Tokyo Expresswar East Outer Loop in the rain. The drivers with the most points from the first two races will then go into the Grand Final, driving the Mazda RX-Vision GT3 Conept around the Circuit de la Sarthe for 10 laps.
The Nations Cup includes EMEA regional final winner Coque Lopez, Americas final winner Adriano Carrazza, and Asia-Oceania winner Takuma Miyazono among the field, which is:
Takuma Miyazono (Japan)
Ryota Kokubun (Japan)
Tomoaki Yamanaka (Japan)
Cody Latkovski (Australia)
Adriano Carrazza (Brazil)
Angel Inostroza (Chile)
Andrew Brooks (Canada)
Lucas Bonelli (Brazil)
Coque Lopez (Spain)
Jose Serrano (Spain)
Baptiste Beauvois (France)
Valerio Gallo (Italy)
Adam Tapai (Hungary)
Patrik Blazsan (Hungary)
Rick Kevelham (Netherlands)
Giorgio Mangano (Italy)
If you want to watch the action streamed live, details will be announced in the near future. But make a date in your calendar now to ensure you don't miss some of the best GT Sport drivers in the world, as the 2020 GT Sport FIA World Finals start on Friday, Decemeber 18th.
The 2020 GT Sport FIA World Finals will probably be the last time the competition is held in Gran Turismo Sport before switching to the new Gran Turismo 7 on the PlayStation 5. You can keep up with all the latest virtual motorsport and eSports news, here, along with the newest info on both Gran Turismo 7 and GT Sport. Or check out all the vehicles available in the GT Sport car list, and the Gran Turismo 7 car list. Along with the GT Sport track list, and the Gran Turismo 7 track list.