Last updated on March 2nd, 2021 at 03:59 pm
With development going back to 2002, and still continuing, here's the full Live for Speed car list, covering one of the longest running racing simulations around.
The pricing model for Live for Speed follows a license system. The demo of the game gives you access to three cars, including the Formula BMW FB02. Upgrade to an S1 license and you get six more cars (along with three extra tracks). And the S2 license adds 11 cars, including the BMW Sauber F1.06.
That's a total of 20 cars currently in Live for Speed, as the top S3 license adds one additionl circuit but no new vehicles.
Most of the cars in the game are fictional, inspired by real world examples. But the Formula BMW FB02 and BMW Sauber F1.06 were officially licensed. Along with the McGill Racing Team MRT5.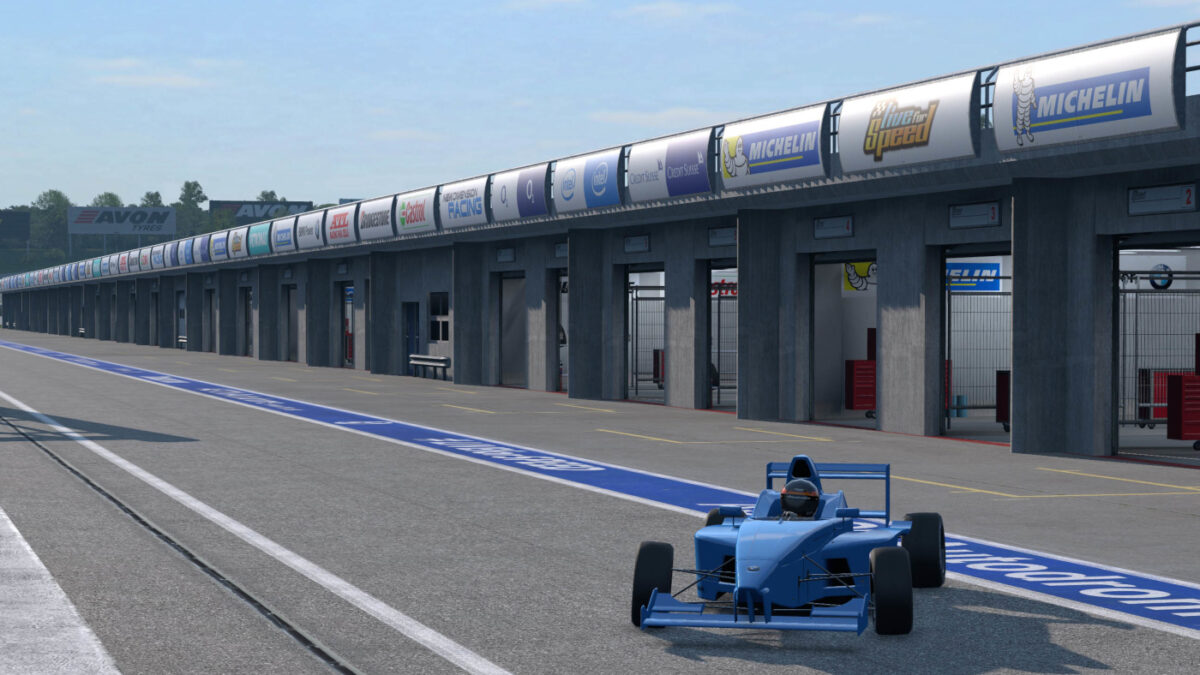 The full Live for Speed Car List:
Demo Cars:
XF GTI
XR GT
Formula BMW FB02
S1 License Cars
XR GT Turbo
RB4 GT
FXO Turbo
LX4
LX6
MRT5
S2 License Cars
UF 1000
Raceabout 06
F750
Formula XR
FX GTR
UF GTR
Formula V8
FXO GTR
XR GTR
F750 GTR
BMW Sauber F1.06
You can find out more and download Live for Speed as a demo version from the LfS website, or pay for one of the three licenses to unlock cars and tracks at £12, £24 and £36 each.
Keep up with our latest Live For Speed coverage, here. And you can see which circuits are available at each license level with our full Live for Speed Track List.