There's a wide range to choose from when it comes to Assetto Corsa mods, covering free and paid additions to the PC edition of the game. And fans of the Deutsche Rennsport Meisterschaft will be intrigued to see DRM Revival Mod V1.31 released by the DRM Modding Team.
The Deutsche Rennsport Meisterschaft series is fondly remembered as the predecessor to the modern DTM championship, running from 1972 until 1985. And the most famous examples were the massively powerful and turbocharged Group 5 cars with wild bodykits and huge wings. That combination meant they could rival, and even pass, F1 cars of the era on a straight stretch of track..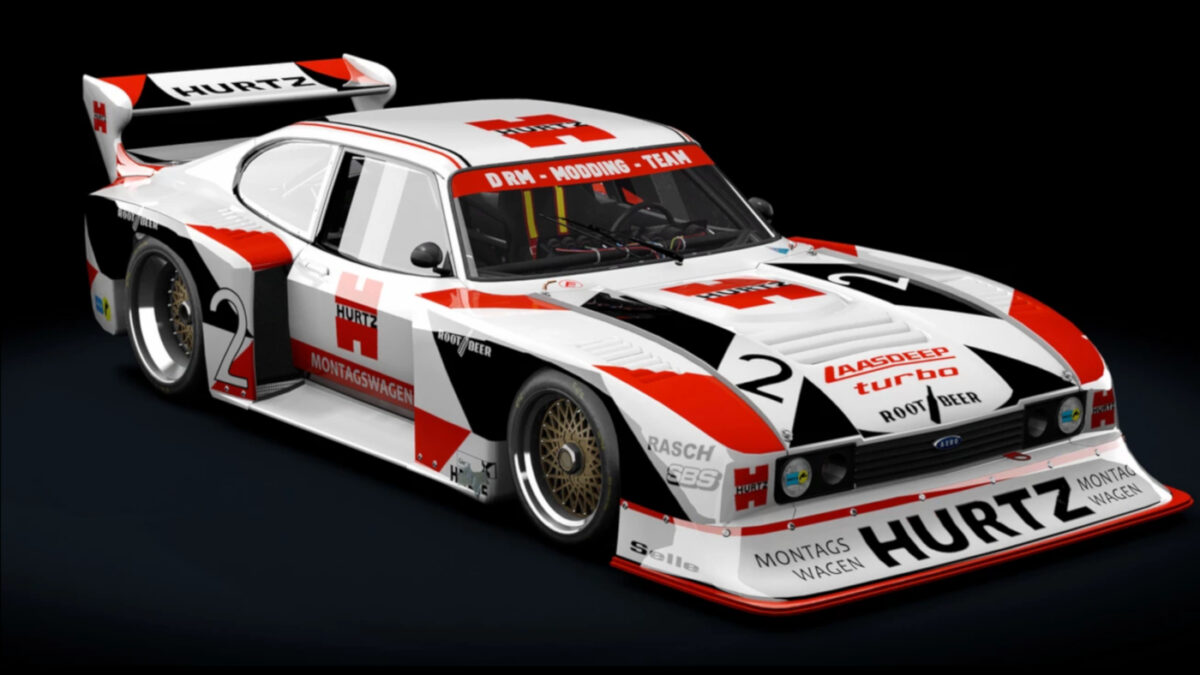 As a result, the DRM Modding Team originally began in 2007 to build replicas for rFactor, before switching to Assetto Corsa. And the DRM Revival Mod includes 12 car models with 20 configurations in total, with almost all having individual phsyics and sounds, fully detailed interiors, visible and mechanical damage, interior animations and more.
And they all have adjustable turbo boost, individual pit stop times, tyre and brake temperatures, and three dry tyre compounds, plus a wet weather option.
As an unofficial paid mod for Assetto Corsa, the cars featured are obviously all fictional, with inspiration from the DRM series…
DRM Revival Mod V1.31 Change Log:
ALL CARS
GRAPHICS: reworked position of the default camera
GRAPHICS: added new wiper assigment for CSP
​MAROD AERO
​GRAPHICS: fixed the hierarchy of banner
PHYSICS: fixed the wear rate of medium/endurance tire
​RMT 1N
​GRAPHICS: fixed the hierarchy of banner
MAROD SCREAM
​PHYSICS: fixed the wear rate of medium/endurance tire
​RMT 121
GRAPHICS: fixed the wrong value of the brake lights in the lights.ini
GRAPHICS: fixed wrong materials of the banner
PHYSICS:  reworked brake balance and brake torque
​DELIKATA 1/2
​GRAPHICS: fixed the hierarchy of banner
​LARDO MONSTIR 2
​PHYSICS: some improvements at the physics for a better performance in comparison with the MONSATIR 1
To install the mod you'll need a copy of Assetto Corsa (available via Steam). You can buy DRM Revival 1.31 via the DRM Modding Team website, here, and you'll be emailed to download future updates. It currently costs €15.
You can keep up with all the latest news, updates and esports for Assetto Corsa, here.
Need to know how to install mods for Assetto Corsa? Check out our guide, here.