PlayStation and Xbox sim racers can now enjoy the latest DLC for Assetto Corsa Competizione, with the ACC 2020 GT World Challenge Pack released for console editions today.
The 2020 GTWC Pack was released for the PC version by Kunos Simulazioni back in November 2020, and adds the Imola circuit, the Ferrari 488 GT3 EVO 2020, and the Mercedes-AMG GT3 EVO 2020, along with a new tyre model, balane of performance updates and the team, driver and livery updates to bring everything up to date.
So it's good that 505 Games have now released it for the PlayStation 4 and Xbox One versions, so console sim racers can enjoy it either as standalone DLC or as part of the Assetto Corsa Competizione Console Season Pass.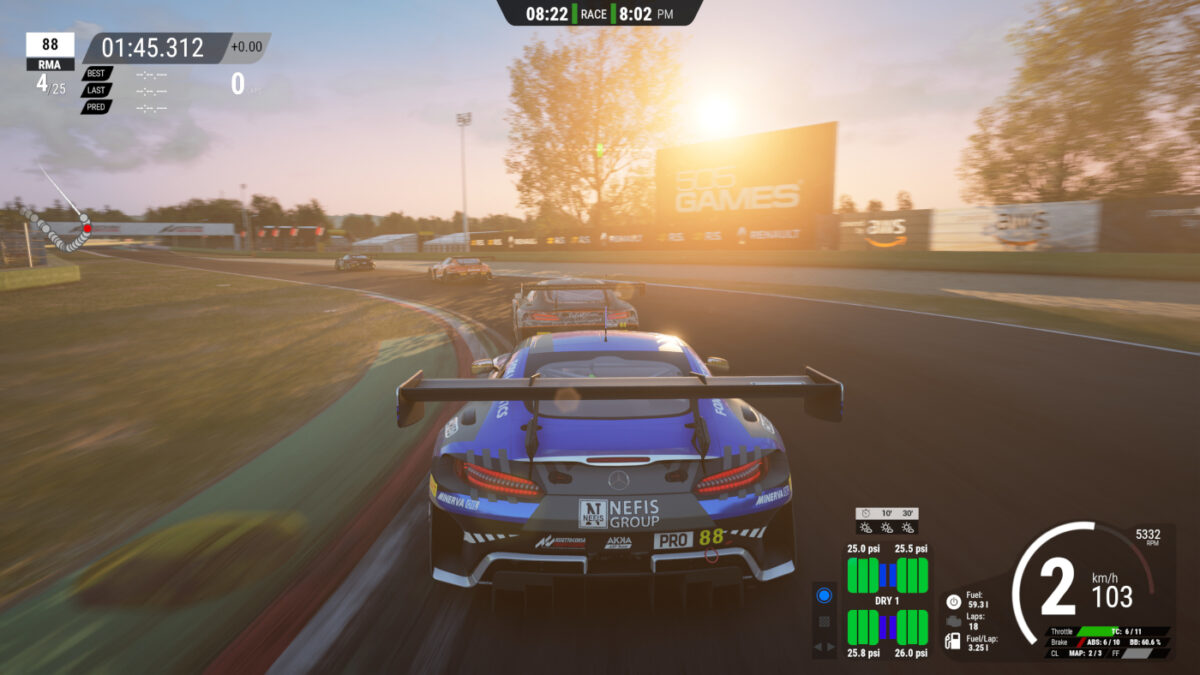 Some players have already reported some slight issues with Imola, and if you've bought and downloaded the DLC but aren't seeing the circuit and new cars, then you may need to go into managing the game and tick the box to enable add-ons or restart everything.
If you want to keep up with all the latest Assetto Corsa Competizione news and updates for PC and console editions, it's all right here. Along with every piece of content available in our Assetto Corsa Competizione Car List, and Assetto Corsa Competizione Track List.
Assetto Corsa Competizione is available as a digital download for the PC via Steam, the Xbox One via the Microsoft Store and the PS4 via the PlayStation Store. Or as a physical edition from Game or Amazon. The Assetto Corsa Competizione 2020 GT World Challenge DLC is available on Steam, the Microsoft Store, and the PlayStation Store. It's £7.99 for the PC and Xbox One, and £7.39 for the PS4.