Kunos Simulazioni has surprised a lot of Assetto Corsa Competizione fans by revealing that the long-awaited ACC British GT Pack DLC is arriving on February 10th, 2021 for the PC version of the racing sim.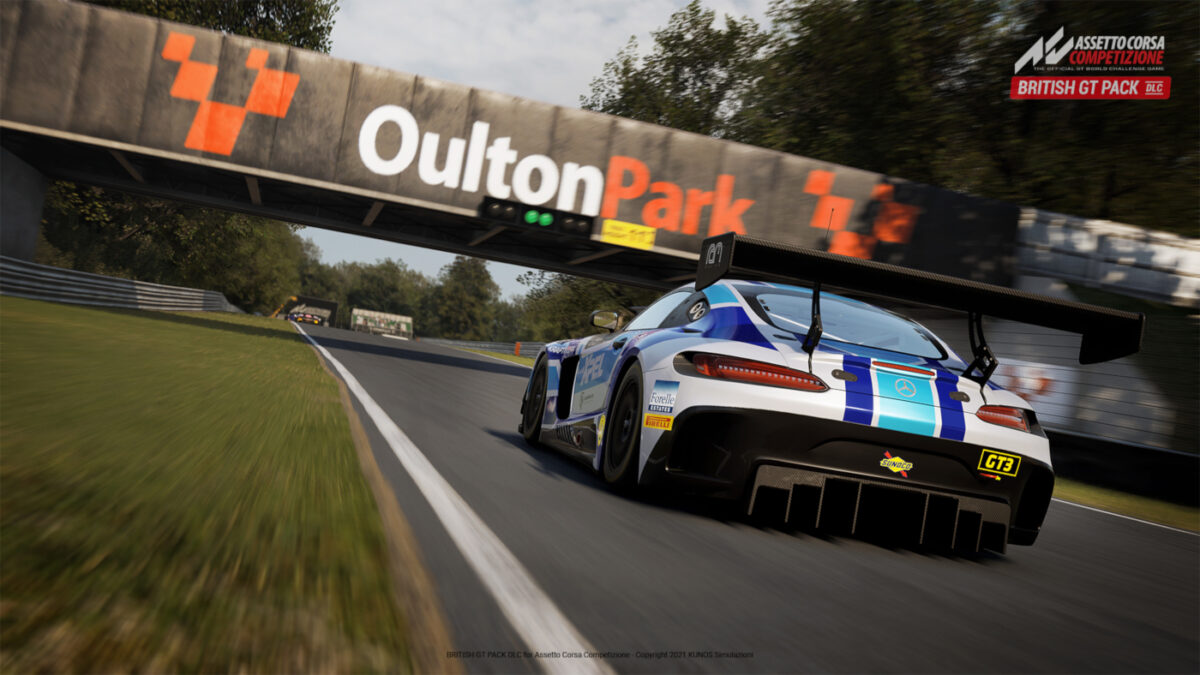 The news was posted on social media, along with the scheduled release for consoles being set for "late Spring". The Assetto Corsa British GT Pack includes three new circuits, the appropriate liveries and drivers, and a dedicated Championship season.
We saw the DLC originally scheduled for release in Winter 2020 to replicate the British GT championship. With Brands Hatch, Silverstone and Spa already included in the standard game, it seemed obvious that the new tracks would be Oulton Park, Snetterton and Donington Park. And the new screenshots confirm Oulton Park in Cheshire is definitely included.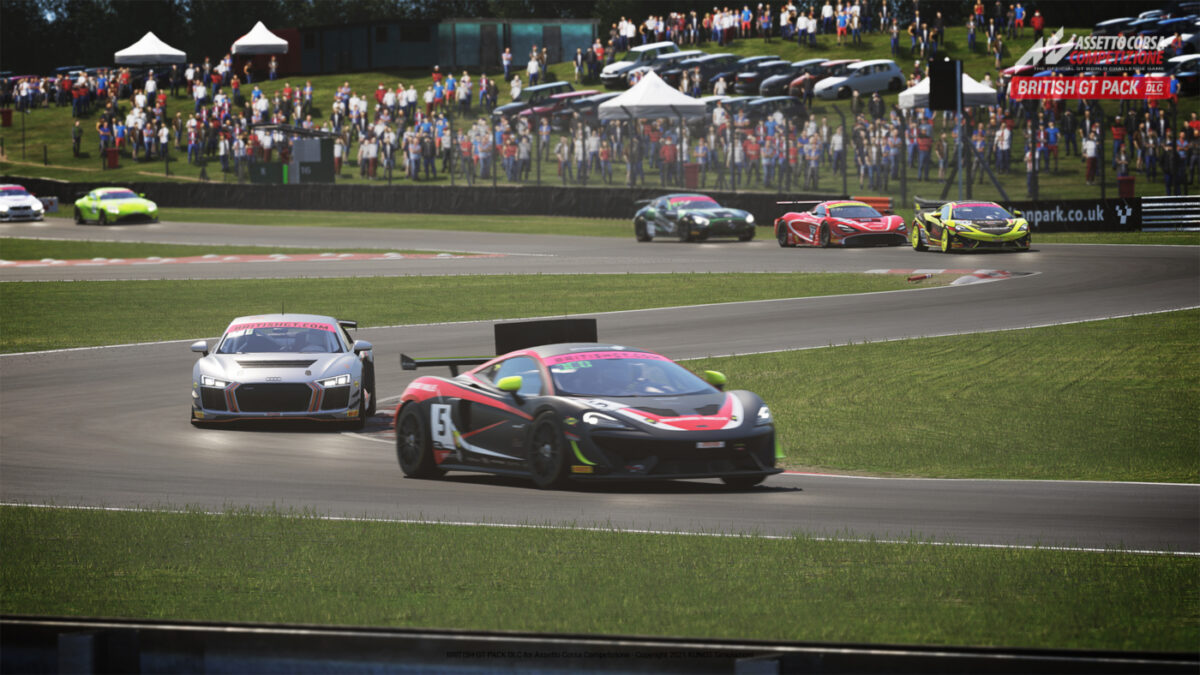 Also included in the ACC British GT Pack DLC will be a dedicated championship season, along with more than 40 new liveries and 70 drivers to give you the full experience of the national series.
There's no word on the price for the British GT Pack DLC yet, but we know the 2020 GT World Challenge Pack normally costs £7.99, the Intercontinental GT Pack costs £12.49, and the GT4 Pack costs £17.99. So we'd imagine it somewhere around £7.99 to £12.49.
If you want to keep up with all the latest Assetto Corsa Competizione news and updates for PC and console editions, it's all right here. Along with every piece of content available in our Assetto Corsa Competizione Car List, and Assetto Corsa Competizione Track List.
Assetto Corsa Competizione is available as a digital download for the PC via Steam, the Xbox One via the Microsoft Store and the PS4 via the PlayStation Store. Or as a physical edition from Game or Amazon. The Assetto Corsa Competizione 2020 GT World Challenge DLC is available on Steam, the Microsoft Store, and the PlayStation Store. It's £7.99 for the PC and Xbox One, and £7.39 for the PS4.