It's hard to believe the team at Kunos Simulazioni ever rests, considering the amount of releases they put out. And that continues with Assetto Corsa Competizione Hotfix V1.7.5 released for the PC version of the racing sim.
It's a fairly small update, as you might expect given how many fixes and improvements have already been made available since the big 1.7.0 release. But it does further tweak the latest British GT Pack circuits a little more for fog and wet material properties, which is important given the typical weather for UK race weekends.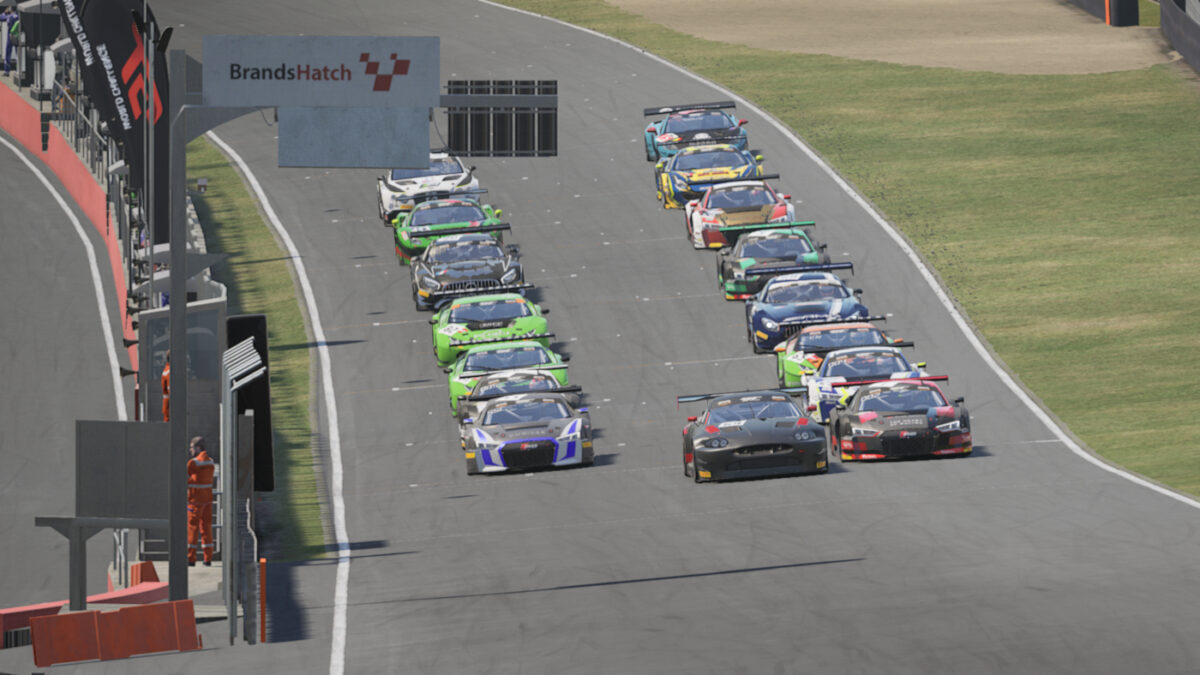 Assetto Corsa Competizione Hotfix V1.7.5 Changelog:
GRAPHICS:
Over-car labels: removed contact shadow and reflection influence and added lighting-dependent dimmer.
Tweaks to night brightness, volumetric fog and wet material properties of new British tracks.
PHYSICS:
Improved implementation of aerodynamic added mass effect.
UI:
Added active BOP group indicator on garage screen.
So not a massive update, but it should please the growing number of sim racing photographers looking to capture suitably foggy and wet shots of GT racing at Oulton, Donington or Snetterton.
As always, console editions of ACC are on a different update and release schedule, with the British GT Pack due to arrive some time in late Spring. Hopefully any of the appropriate fixes from the PC version will be carried across for when it's released.
If you want to keep up with all the latest Assetto Corsa Competizione news and updates for PC and console editions, it's all right here. Along with every piece of content available in our full Assetto Corsa Competizione Car List, and Assetto Corsa Competizione Track List.
Assetto Corsa Competizione is available as a digital download for the PC via Steam, the Xbox One via the Microsoft Store and the PS4 via the PlayStation Store. Or as a physical edition from Game or Amazon.