You can pretty much find a simulator for any career or hobby on the PC, but the selection is slightly more limited for Xbox, PlayStation and Switch owners. So if you're into are of automotive gaming, then you'll be interested to know that Biker Garage: Mechanic Simulator is coming to consoles.
The PC version was developed and published by Bearded Brothers Games, and came out in November 2019. Incidentally, their upcoming Underground Garage street racing mechanic game appears to have moved from Spring to a Q4 2021 release for the PC. And that may explain why the console version of Biker Garage is being ported by fellow Polish company Pineapple Works. The schedule will be a Q3 2021 release on the Nintendo Switch, Xbox One and PS4, with a PS5 and Xbox Series S|X update planned for soon after.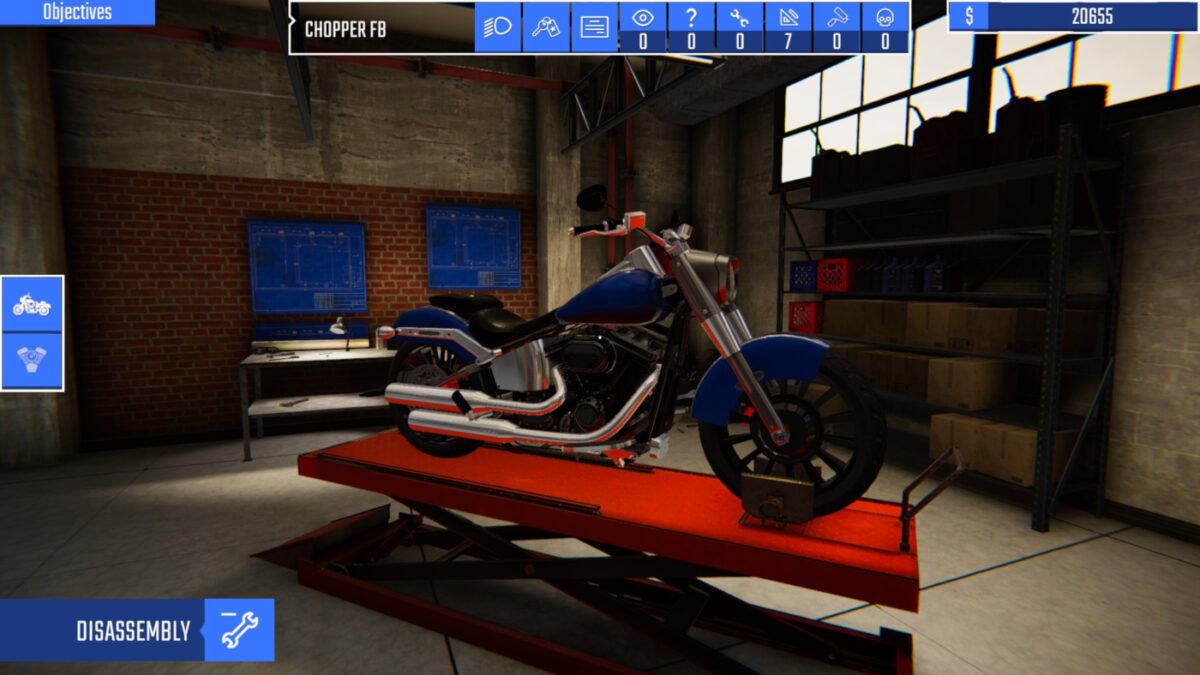 The game itself involves 15 different models of motorcycle, which you'll need to repair, test, and ajust to ensure you have happy clients. You can buy and sell motorbikes for profit through an auction system, test the bikes on a 1/4 mile track, explore your junkyard for parts, and slowly develop your skills and expand your garage.
Reviews of the PC version err towards mostly positive, and it's potentially great for fans of shows like American Chopper or Biker Build-Off. Or just if you want to fix bikes, without the expense and oily mess of doing it in reality.
You can find Biker Garage: Mechanic Simulator for the PC on Steam for £19.49, with the five free Sport CR9, Sport Z9, Cafe Racer IX, Chopper VV and Junkyard DLCs to also download. There's no news of a price and availability for the console versions, but we'd imagine it'll be purelly digital. And you can keep up with any more news of a release date, cost and further details, here. Or check out the latest from the whole mechanic simulator genre, here.