Start the sim racing week by downloading the latest update from Kunos Simulazioni, with Assetto Corsa Competizione Hotfix 1.7.8 out now for the PC version via Steam.
It's not a massive release, but one of the main features is a bonus Alpine Esports Series livery. It marks the start of qualification for the esports competition, which runs until May 8th, 2021, with the top 24 moving on to compete in six races on May 25th and June 1st, with an eventual champion getting to drive a real Alpine GT4, and visit the Alpine Cup Lucry-Levis race track and factory.
Besides some further minor balancing changes for four of the GT3 cars, probably the biggest changees are to remove 90-minute free practice options from all championship race weekends, and the fuel widget will now show a calculation based on the most recent three laps. So something to keep in mind when you're working on your pit strategies.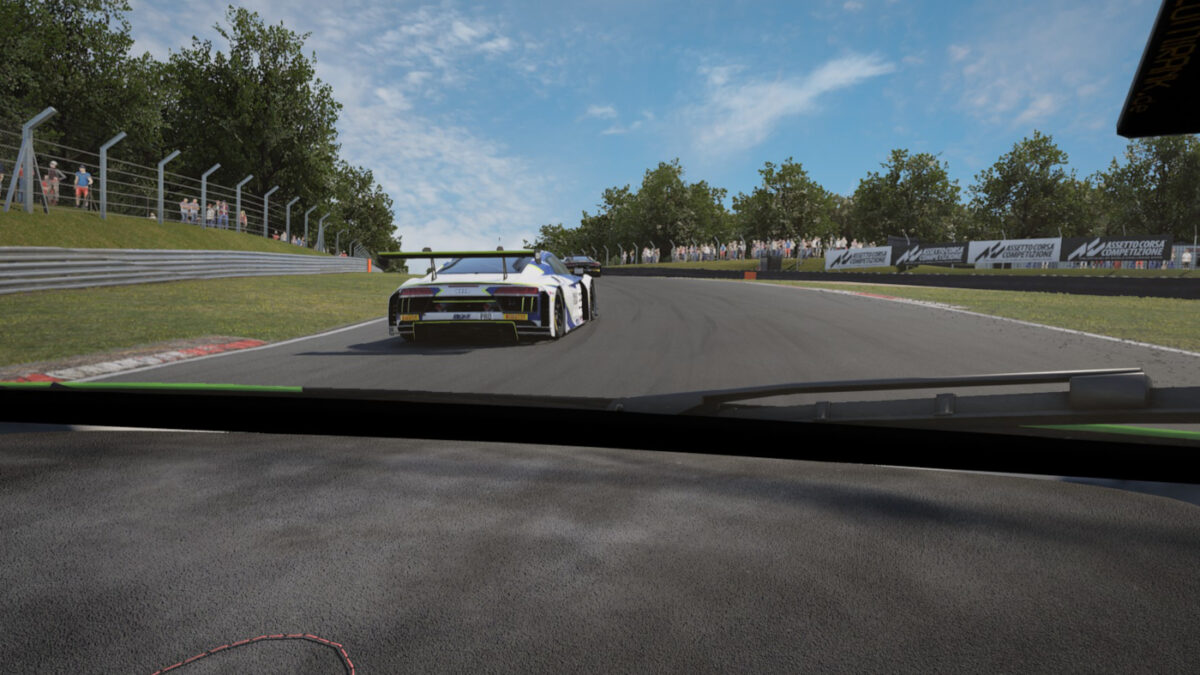 Assetto Corsa Competizione Hotfix 1.7.8 Changelog:
GENERAL:
Bonus Alpine Esports Series livery for Special Event hotlap competition.
GAMEPLAY:
Removed 90-minute Free Practice length option from all championship race weekend types.
Fixed gallery replay having permanent kerb sound in some situations.
Fuel widget now shows per lap calculatation based on last 3 laps instead of session aggregate.
UI:
Slow cars and cars with significant damage are now marked yellow on the track map.
Fixed team logo stretching on the car selection page when season strip is hidden.
PHYSICS:
Minor balancing tweaks for the following GT3 cars and track categories:
BMW M6 GT3 at BrGT A and IGT D
Porsche 991II GT3 R at BrGT A and IGT D
Mercedes-AMG GT3 and Evo at BrGT A
Nissan Nismo GT-R GT3 at BrGT A and B
If you want to keep up with all the latest Assetto Corsa Competizione news and updates for PC and console editions, it's all right here. Along with every piece of content available in our full Assetto Corsa Competizione Car List, and Assetto Corsa Competizione Track List.
Assetto Corsa Competizione is available as a digital download for the PC via Steam, the Xbox One via the Microsoft Store and the PS4 via the PlayStation Store. Or as a physical edition from Game or Amazon. The Xbox Season Pass is available here, and the PS4 Season Pass is here, for £19.99.