Lots of news from Funselektor Labs as Art of Rally Update 1.2.0 has been released. And you can get the PC version of Absolute Drift for free via GOG.com for a limited time. Plus the same site will let you pick up Art of rally with a 30% discount as part of their summer sale.
Absolute Drift Zen Edition was originally released in 2015, and has previously been offered for free via the Epic Store. It's still a fun and enjoyable top-down driving experience, and received a 2021 update which moved the title to a newer version of the Unity 2017 game engine, added PS5 controller support and did some performance optimisation. So it's well worth picking up for nothing.
But the bigger news is the Art of Rally Update 1.2.0 release, which has apparently been in the works for six months. Big changes include cross-platform online leaderboards, and a reworking of the UI by Mini Metro artist Jamie Churchman.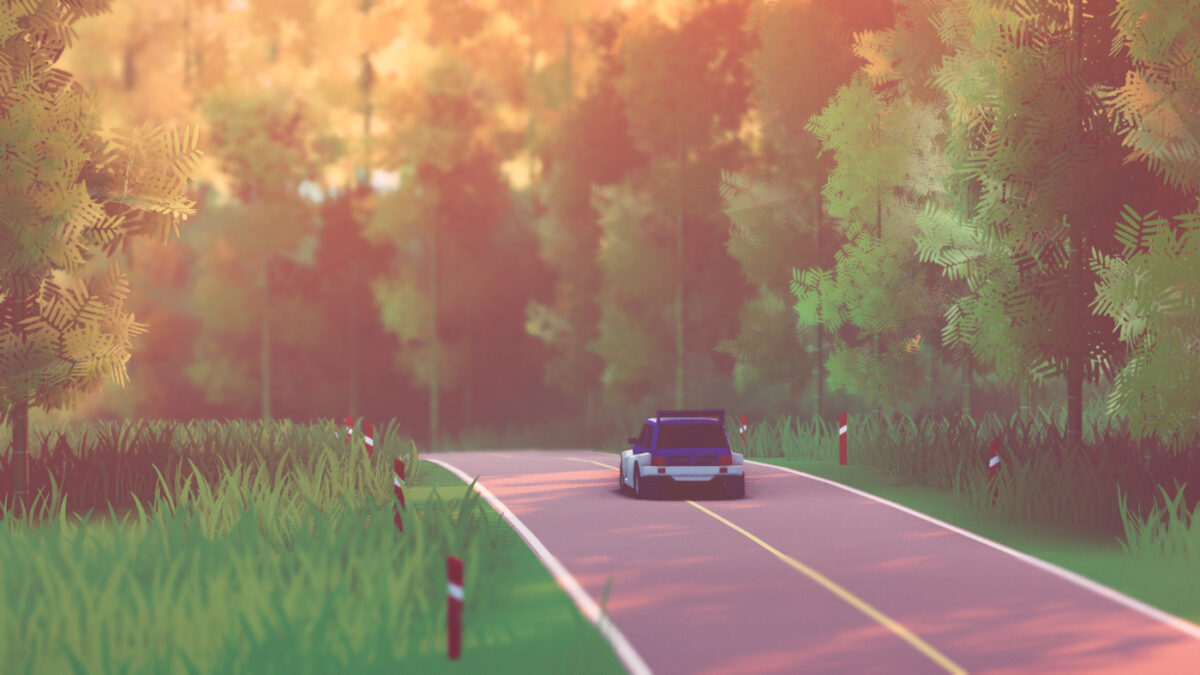 Art of Rally Update 1.2.0 Release Notes:
Features
huge re-design of the UI and also dark mode and UI scaling
cross-platform leaderboards with downloadable ghosts of anyone you see on the leaderboard
car physics body collider is less bouncy
lowered the maximum torque rpm for all cars.
raised the rev limit for group 2 cars and vans.
updated baseline ai times
rain ai times use faster times from the wet leaderboards
dynamic resolution scaling when running the game in DX12 (need to use this launch option: -force-d3d12) Disclaimer: DX12 may not be fully stable, which is why the default is DX11
Improvements
optimized grass shader
optimized vegetation cutout shader
lighting for all times-of-day have only one light instead of multiple lights for better performance.
stages now use ambient light from the skybox instead of a gradient, which gives equal or better lighting to the previous multiple directional lights and also doesn't tint the dust/smoke blue.
updated localization for new terms and also fixed some existing terms
road bumps have been toned down as they were throwing the car at high speeds
last used cars and liveries are now saved between runs so you no longer need to cycle through and pick your favourite every time
Fixes
the pebble v1 now has 5 gears
dirtiness should now be correctly carried over from each stage.
fix hammer v3 light position
fix hammer v3 red livery
fog lighting doesn't cast shadows and they weren't noticeable before anyways, which gives a performance boost
fixed class video compatibility issues
fixed missing transmission sfx on some cars
time attack last played settings now load correctly
possible fix for changing song during a race causing a skip in gameplay
fix bug where using photo mode after changing language mid race could lead to a crash
fix for controller vibration issues with multiple controllers plugged in
fix screen fades not working correctly on super wide monitors
fix bug where one weather type would be applied to all stages of the same name in custom rally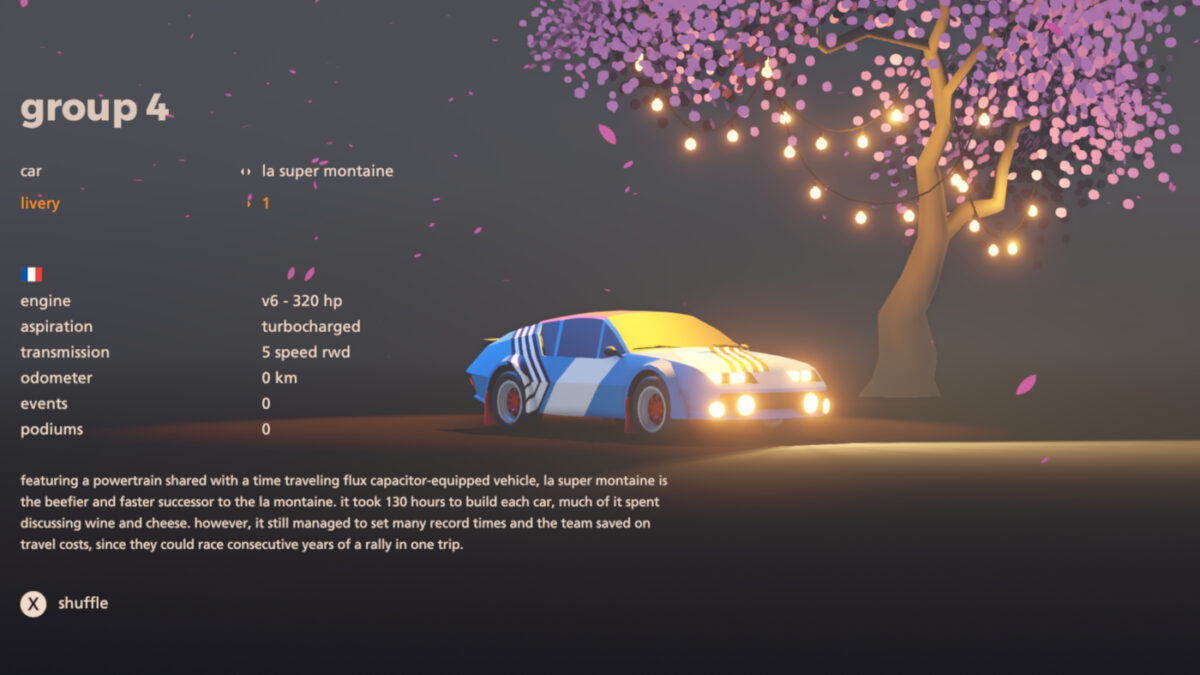 And there will be more planned for the summer, including the upcoming Kenya update. Apparently more locations are already in the works, which is great news.
Art of Rally is currently available via Steam and the Epic Store for the PC, and you can keep up with the latest Art of Rally news and updates, here.