Fans of smaller capacity motorcycles will be happy as the new TrackDayR Build 1.0.82.14 adds a 300cc superbike. Which means you can focus more on learning how to ride the fastest lines without worrying about flipping your bike every time you open the throttle.
Now technically it's only 1000cc machines that tend to be called a 'superbike'. But as a big fan of smaller bikes since the 400cc boom in the 1990s, I'll forgive developers MadCow. Not only is it a little easier to ride, but the speed suits the circuits included in the game, considering most are based on kart tracks. And it's good to see a more sensible option joining the recently released vintage scooter and big twin bagger.
Obviously it's modeled on bikes like the Honda CBR300R and Yamaha YZF-R3, which have been arriving in recent years as entry-level sportsbikes for newer riders, with top speeds just over 100mph, and around 40hp on offer. The Yamaha is the only 300cc bike which currently competes in the Supersport 300 World Championship, against the larger capacity single cylinder KTM, Ninja 400 and CBR500R.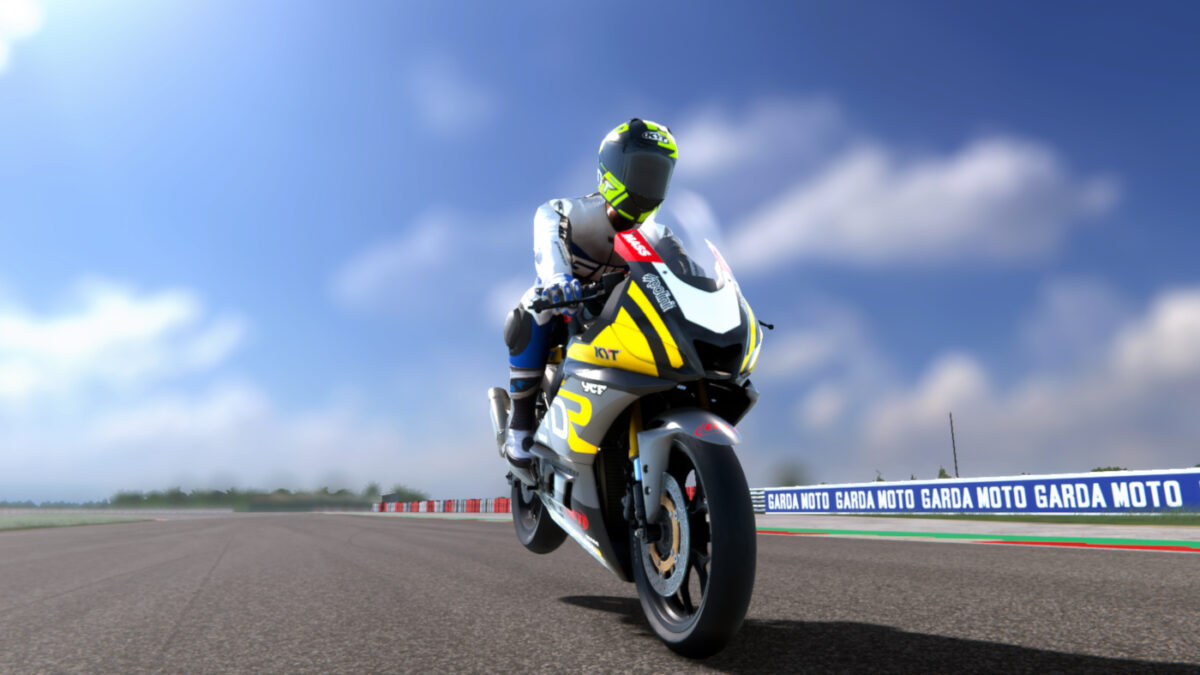 It's not the only big piece of development released, as the update also includes a new rider model and animations, including a gesture inspired by a famous rider. Although it does mean old racing suits will now have to be recreated.
TrackDayR Build 1.0.82.14 Release Notes:
New Content
300cc Superbike
New Rider Model
HotFix
hotfix 10″ tires compound
hotfix leaning control on wheelie
hotfix ycf handling
hotfix very low speed crash
hotfix trouble raise bikes
Fix Polini Handles
bugfix camera
Physics
Side and Forward force computation for rear wheel
Front Wobble
Engine shift foot and hand
Front transfer load on leaning
Direct Leaning fixed
Front Load stabilization
Centrifugal Force distribution to suspension fix
Rear springs inclination
Fix EB 1000pro
Gameplay
Add Big Twin category
Add Polini 135
Avatar crash system
Animations
throttle on animation fix
avatar skin
avatar animations
avatar gimoto skin
new animation system
TrackDayR is available for the PC via Steam. And you can keep up with all the latest TrackDayR news, updates and release details, here. You can also check out the full TrackDayR bikes list here, and the TrackDayR circuit list, here.