Things move pretty fast in sim racing hardware. We featured the latest dash display from Turn Racing in January, and now we've seen the Turn Display Unit 5 revealed for December 2021. And the best news is that the new version will be less than half of the price of the original!
The first unit was a USB-powered telemetry dashboard with a 4.3″ TFT display and aluminium casing which cost $447. Along with 16 Simhub compatible RGB lights and carbon fibre mounting brackets. But the new Turn Display Unit 5 has been re-designed completely from the ground up.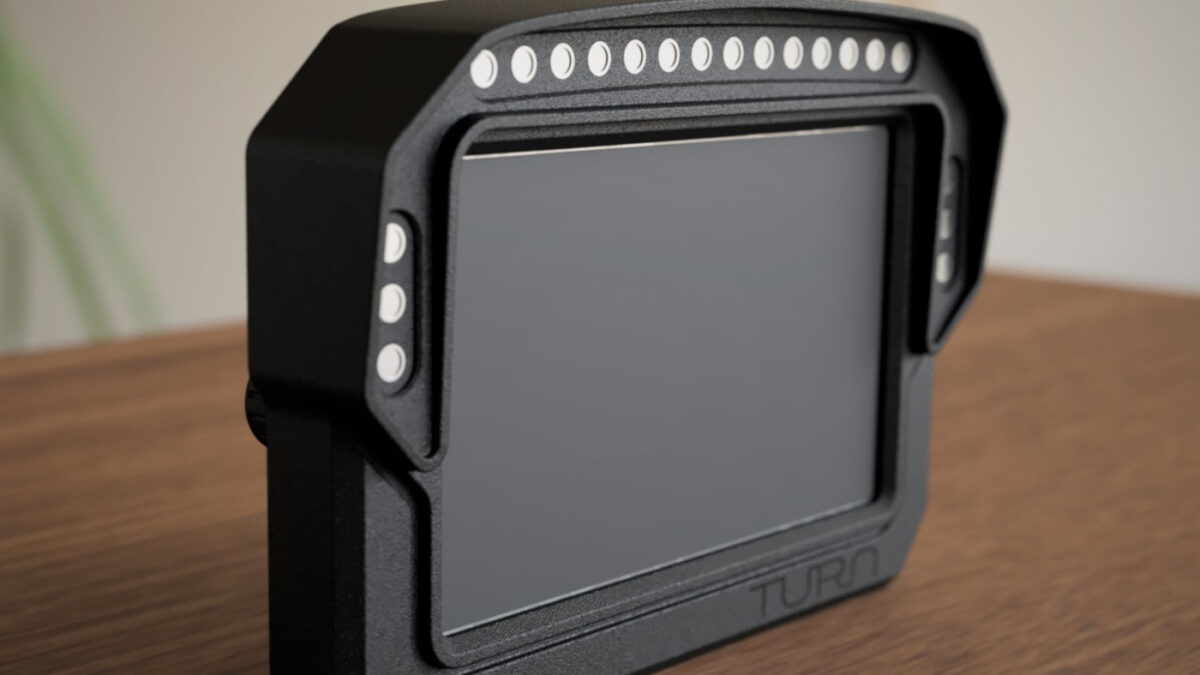 Details are limited, but we know that the TDU5 will feature a 5 inch 800 x 480 pixel dash. And that it will now be compatible with Simhub, Z1 and JRT. Plus the price has been announced as an impressive $197, which is a lot less than the earlier version, and makes it a much more accessible option for a lot of sim racers.
With the power of counting, it also looks like you'll get 20 RGB lights, with 14 across the top, and 3 on each side. Presumably it will continue to be powered via a single USB port and feature an on/off switch on the back. And the mounting system looks like it might be fairly similar.
Apparently Turn Racing have invested a lot of hours in the design of the Turn Display Unit 5, reducing it down to five parts and four screws. Which means it can be quickly assembled, which should help them meet demand.
That's in addition to the new Turn Button Plate (BP2) which arrives in August 2021 for $387. It has a 70mm bolt pattern, six tactile pushbuttons, two rotary encoders, two 7-in-1 Funky switches and Turn Gen 3 magnetic shifters, plus both flat Formula paddles and 100mm bent GT paddles.
The Turn Display Unit 5 revealed for December 2021 isn't available on the company website yet, and the old version has now been removed, but pre-orders are currently optn for the BP2.
You can check out more sim racing hardware right here, with our sections devoted to Sim Racing Wheels and Pedals, Sim Rigs And Seats, and Sim Racing Hardware and Button Boxes. Including previous products from Turrn Racing.