Last updated on August 15th, 2021 at 12:22 pm
If you've familiar with the Forza series, you know it's coming eventually. But it's still a little suprising the see the Forza Motorsport 7 End of Life announced for September 15, 2021.
The End of Life status is applied to games in the Forza series when they are no longer officially available for sale, along with all related DLC. So from September 15, Forza Motorsport 7 and all DLC will no longer be available from the Microsoft Store, or via Xbox Games Pass.
We last saw this happen with Forza Motorsport 6, back in September 2019, and Forza Horizon 3 in September 2020. FM6 lasted four years, so FM7 will have reached the same age when it gets delisted. And with a new game coming soon, we'd image the same schedule will hold for Forza Horizon 4 in 2022. But this is where it gets a little strange, as there's still no confirmed release date for Forza Motorsport (aka Forza Motorsport 8) for PC and Xbox Series X | S.
Which either means there may be some big news in the near future, or there's possibly been a hiccup in plans to have the new game available before existing licensing agreements caused Forza Motorsport 7 to reach end of life.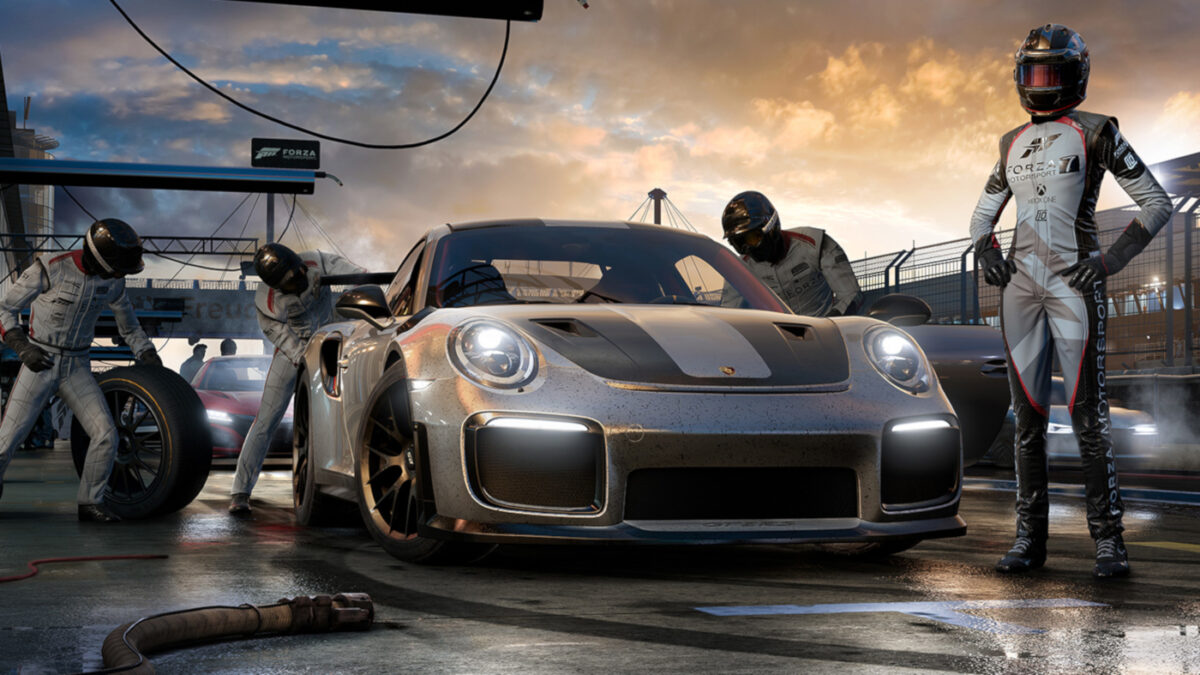 We know that Forza Horizon 5 is coming in November, 2021. So that would mean potentially months without a Forza Motorsport title being officially available. Which seems bizarre for the Turn 10 racing game, as it's been a flagship title since the original Xbox back in 2005, and has followed a two-year release schedule ever since, alternating with the newer Horizon games.
It's widely recognised that the end of life status is required for Forza games due to licensing restrctions, and it's been shared publicly as the reason for this schedule by the Forza Motorsport social media accounts. Presumably agreements made back in the run-up to the release of Forza Motorsport 7 assumed the new game would have arrived sooner. And isn't a sign of any licensing issues which might limit the car roster in the new game (assuming it's access to vehicles rather than music, circuits or other content).
One very important aspect to note is that the End of Life status doesn't just impact the digital sales of Forza Motorsport 7 and all associated DLC. It also means that you won't be able to complete any achievements relying on content you don't already own for the game by September 15th, 2021. And in the past, community-based achievements have also stopped being recorded around similar dates. So if you want to get a 100% record for the most recent Forza title, it's a good idea to get everything done asap.
The two silver linings are that apparently Rivals events will still be supported after September 2021, and if you haven't picked up the game, it'll now be on sale. You can currently pick up the Forza Motorsport 7 Standard Edition from the U.S Microsoft store for $9.99, although prices have yet to be updated on the UK version. And if you've been playing Forza Motorsport 7 through Xbox Game Pass, and you previously purchased DLC, you should receive a token by August 2nd which you can redeem to keep playing after it has been officially delisted.
You can keep up with our latest Forza Motorsport 7 content, news and eSports coverage here. Or browse our full official Forza Motorsport 7 car list, and the Forza Motorsport 7 track list to see everything included in the game. And even after September 15, 2021, you'll still be able to purchase physical copies from retailers including Game and Amazon.