Last updated on September 9th, 2021 at 07:23 pm
It's not long until the release date of August 19th, 2021 for the PC, PS4, PS5, Xbox One, Xbox Series X|S and Nintendo Switch. But in the meantime, there's a new RiMS Racing Million Dollar Highway video to check out.
Based on the real location, which is known as one of the most beautiful roads in America, the track is set along the a 520km route in the Colorado Rockies. So you get tight turns, mountainous climbs and drops, and distracting scenery to contend with.
The road itself is U.S Route 550, which runs for around 500km from Bernalillo, New Mexico to Montrose in Colorado. Although the entire distance is referred to by some as the Million Dollar Highway, the specific part which was given the name is the 12 miles which pass through the Uncompahgre Gorge to the summit of Red Mountain pass with steep cliffs, narrow lanes cut int the mountsaid, and no guardrails.
Completed in 1924, there's a debate about how the name began. Potential origins include the idea it cost a million dollars a mile to build the road in the 1920s, or that the dirt used to fill everything contains that value of gold ore. Either way, it's the ideal scenic and challenging route for a challenging ride.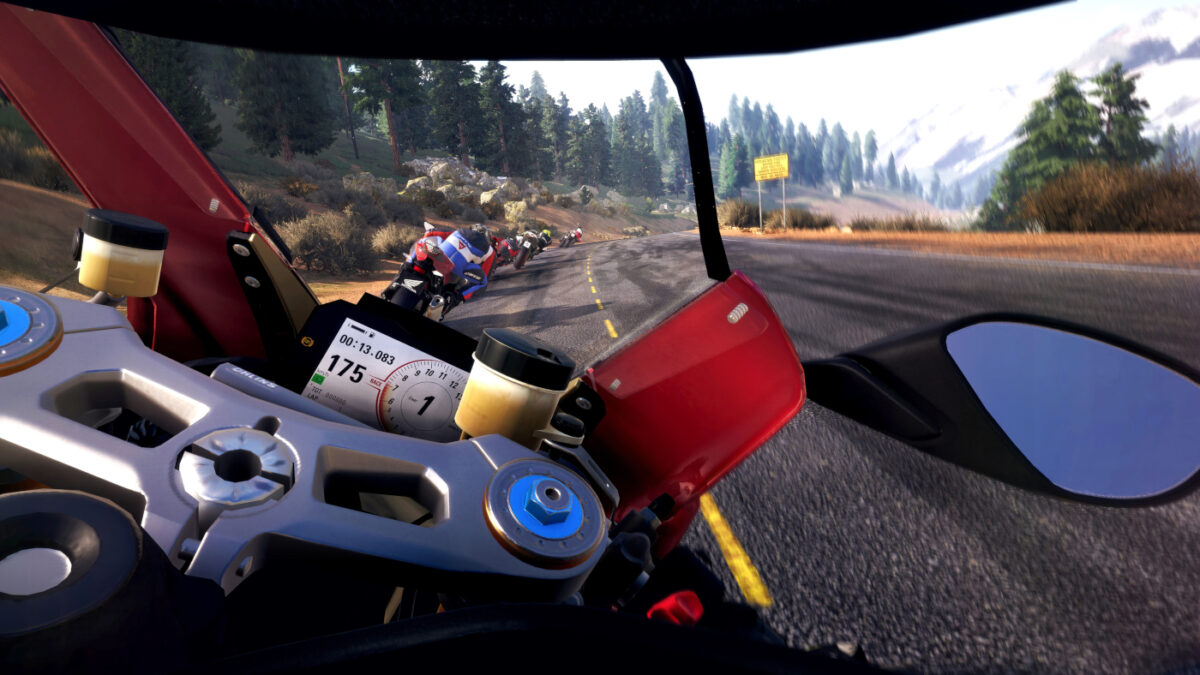 RiMS Racing arrives for PC and consoles with a different approach to motorcycle games. Rather than trying to include the biggest possible roster, it focuses on a small number of bikes, with the idea you'll get to know them intimately as you ride, tune and upgrade your choice.
It's being developed by RaceWard Studio, and published by Nacon. RiMS Racing is available to buy on Steam for the PC, on the Microsoft Store for Xbox consoles, the PlayStation Store for the PS4 and PS5, and as a physical edition via Game or Amazon.
You can pre-order an 'Ultimate Edition' which includes the Bloody Beetroots Specials (1 livery and 1 suit), the Career Pro Start Pack, the European Manufacturers Pack (3 suits, 2 liveries and 27 Performance parts), the Japanese Manufacturers Pack (3 suits, 4 liveries and 76 Performance parts), and 9 helmets from Nolan and X-Lite. Plus the Bahrain international circuit on release day, and game access 48 hours earlier. Or Japanese and European Pre-Orders which drop one of the Manufacturer packs and the Nolan X-Lite helmet DLC for a slightly lower price.
And you can keep up with the latest RiMS Racing news, updates, DLC and more, here. Or check out with the latest content revealed in our RiMS Racing motorcycle list and RiMS Racing Circuit List.