Last updated on September 15th, 2021 at 05:34 pm
A new year is about to begin in the off-road driving game, when SnowRunner Season 5 starts on September 9th, 2021. And along with fresh maps and trucks to enjoy, Year Two will also bring crossplay on PC across Steam, the Elite Game Store and the Microsoft Store, NewGame+, and a new Immersive Mode.
Season 5: Build & Disptach kicks off new content for SnowRunner across PS4, Xbox One, Nintendo Switch and the PC by introducing the new region of Rostov Oblast. You'll get two summer maps with mild slopes and hills based in an industrial area of Southern Russia. And one of your tasks will be to restore and rebuild a TATRA factory, with the reward of the new powerful 8-wheeler TATRA Force and TATRA Phoenix trucks with adaptable axles.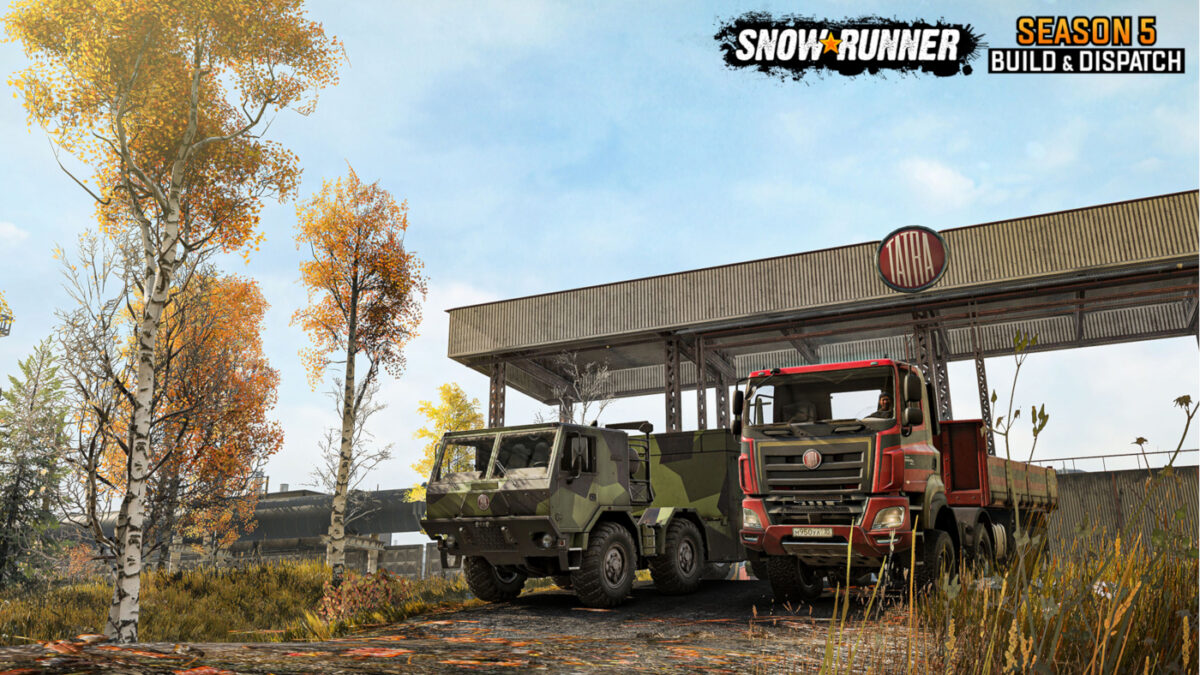 The paid Year 2 Pass will include four seasons of additional content, with new vehicles, maps, add-ons and cosmetics. And the included schedule is currently planned as:
Season 5: Build and Dispatch
Season 6: Haul and Hustle
Season 7: Compete and Conquer
Season 8: TBA
The trailer below shows Haul and Hustle involving plenty of snow and logs, while Season 7 seems to include some kind of proving ground and a mixture of terrain and seasons.
But there will also be new free content released alongside each season, including cosmetics. There aren't any details on the New Game+ and Immersive modes yet, but crossplay for PC gamers will be a welcome addition. It'll always be frustrating to discover a friend has bought a game via a different digital store and can't join, so the more that can be removed in the future, the better. And the new content will be welcome as Season 4 arrived back in May, 2021, so it's been a little while since SnowRunner players had some fresh challenges.
You can keep up with the latest Snowrunner news, updates and mods, here. Or check out the full official SnowRunner truck list, here.
You can buy SnowRunner for the PC through the Epic Games store, Steam or the Microsoft Store as a digital download. You can also find it on the Microsoft Store for the Xbox One, the Nintendo eShop for Switch, and the PlayStation Store for the PS4. For physical editions, you can find SnowRunner on Amazon.