There will be significant changes to the GT3 class when the Season 4 Release is deployed on September 8th, 2021. We already knew that the Porsche 911 GT3 Cup (992) would replace the existing version, and now the Ferrari 488 GT3 EVO arrives in iRacing 2021 Season 4 as well.
It will replace the current Ferrari 488 GT3 in the sim racing service across road racing series, and you'll be able to drive it for the first time during Week 13 of the current season.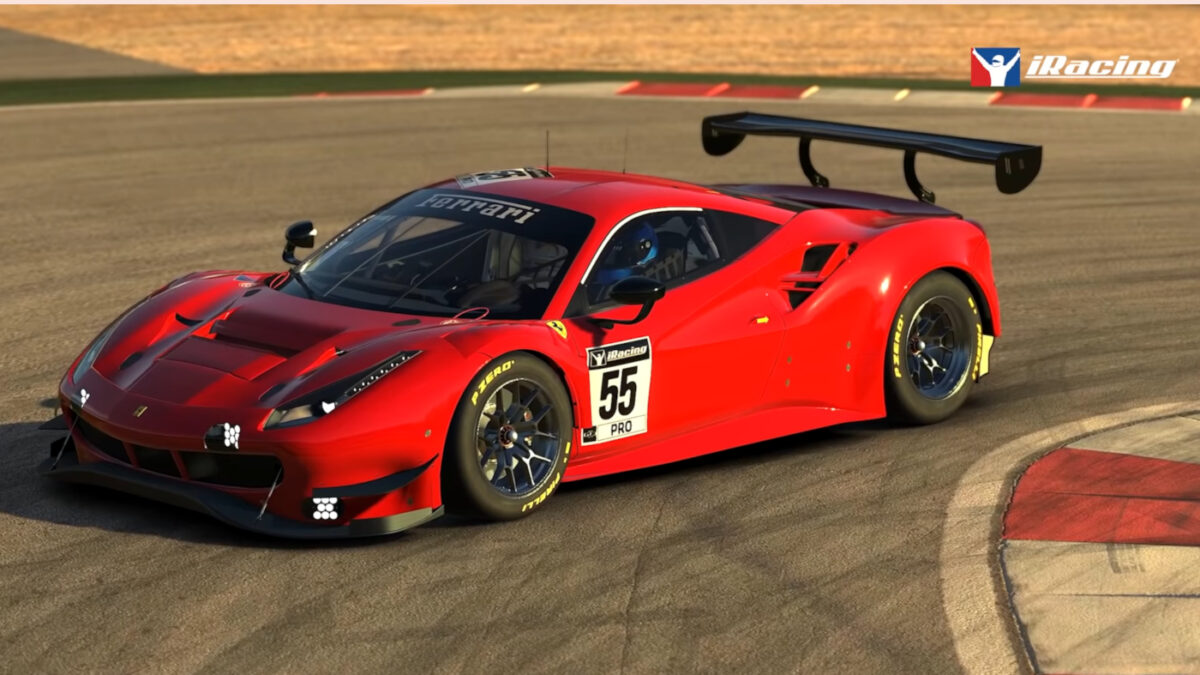 The current car not only competes in series including the Fanatec GT Challenge and VRS GT Sprint, but is also the only choice in the popular one-make Ferrari GT3 Challenge, which opens to all iRacing drivers at D Class. So the arrival of the Ferrari 488 GT3 EVO could affect a wide range of sim racers at various license levels.
When you move to the new Ferrari, you'll get a 3.9 litre twin turbo V8 which puts out around 600hp, and produces approximately 700 NM of torque, limited by balance of performance regulations. But the reworked design adds a longer wheelbase and new front end to aid the aerodynamics and stability, as well as reducing tyre wear.
So you might be less likely to encounter problems under heavy braking and acceleration, especially with improvements to the ABS and traction control. Especially as a weight reduction also means any ballast is situated lower in the car, dropping the centre of gravity. The real world improvements to the seat and driver harness will only be felt virtually by being 2.4kg lighter, but the shiny new cockpit should be a fun place to enjoy your sim racing.
You'll be able to buy the new Ferrari 488 GT3 EVO from September 8th, 2021, and it's likely to cost $11.95 to use in iRacing. Previous car models are generally moved to Legacy content to allow you to drive them in non-official series modes, so fans of the older Ferrari can still be re-united with it when they want.
If you want to sign up to the service as iRacing adds the Porsche 911 GT3 Cup (992), then you can do it here, and credit your referral to us at the same time. You can see all vehicles included in your basic subscription, and paid extra options, in our full official iRacing car list, here. Or check out all of the included circuits, and the others you can buy, in our full official iRacing track list, here. And keep up with all the latest iRacing news, updates and eSports, here.