Is there anyone that isn't aware of the TV feature which puts a star in a reasonably fast car around the Dunsfold Aerodrome test track? Well, it's taking on a slightly different look when the Top Gear x Circuit Superstars Invitational starts on Thursday, September 9th, 2021, with Romain Grosjean taking on the challenge in the overhead racing game.
The top-down racing title developed by Original Fire Games and published by the Square Enix Collective has not only got the license to reproduce the Top Gear Test Track, but they've apparently secured a number of racing and sim celebrities to record their fastest times on video, which will be regularly released via the Square Enix Collective Youtube channel, on Tuesdays and Thursdays.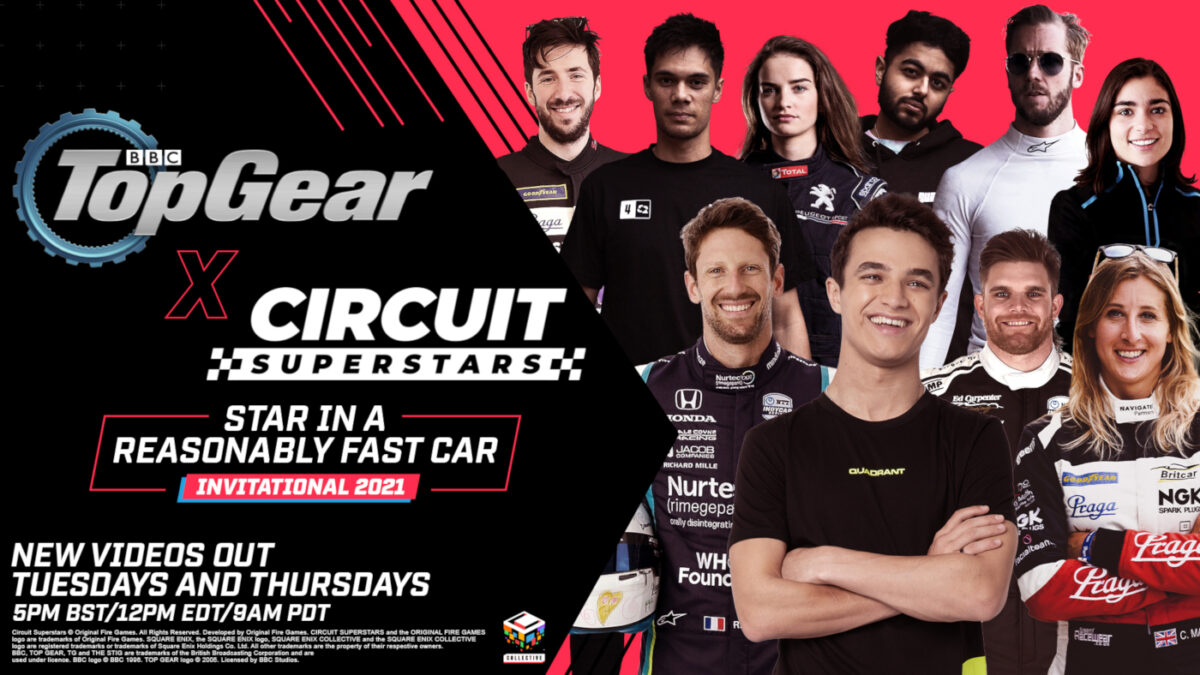 Names revealed in the promo video and images include Jamie Chadwick, Sam Bird, Romain Grosjean, Steve Brown (SuperGT), Charlie Martin, Lando Norris, Aarav, Catie Munnings, Jimmy Broadbent and Conor Daly. So that's a fairly impressive line-up from F1, Indycar, Formula E, W Series and more. Obviously the competitive nature of any racer will probably mean what sounds like a fun challenge will soon descend into fierce rivalries.
There's no word yet on whether the BBC and Top Gear license will mean the Test Track becomes available for us all to play in Circuit Superstars. But hopefully everyone will get a chance to see how their times might compare to the professional and sim racers and celebrities. Especially if it becomes an ongoing series.
In the meantime, the PC version of Circuit Superstars is available now via Steam Early Access. And console versions are being developed for the Xbox One, PS4 and Nintendo Switch. You'll be able to keep up with the latest Circuit Superstars news and updates, here.