We've finallly discovered the Gran Turismo 7 release date and more in a new trailer revealed as part of the PlayStation Showcase stream. And it's not long to wait, with Gran Turismo 7 confirmed for launch on March 4th, 2022 for the PlayStation 4 and PlayStation 5.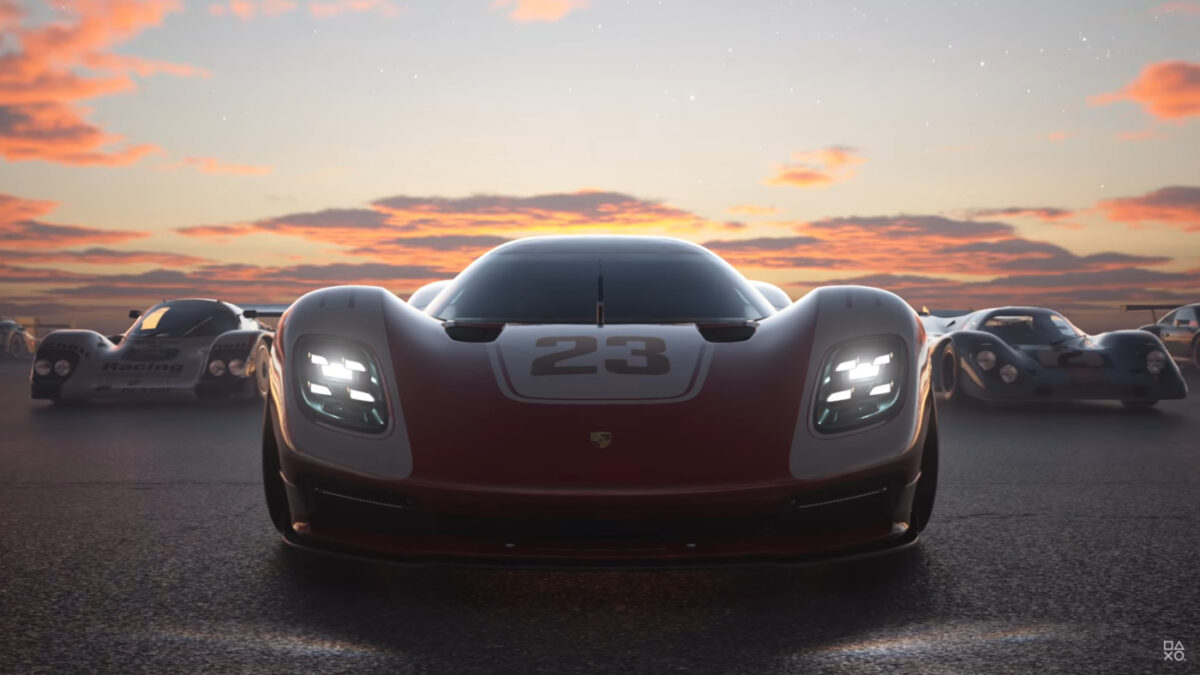 The video looks great, with a mix of cinematic and gameplay captures showing the benefits of a next gen console even if you're one of many who will be thankful for a PS4 edition and the recently announced digital upgrade. But plenty more was revealed in the 3 minutes and 16 seconds, aside from the Gran Turismo 7 release date.
One of the biggest new features will be changeable weather. The wet conditions were shown with races at both Tsukuba and Le Mans, and Polyphony Digital has previously said it's developed weather and lighting simulations based on data from sources including NASA. And the official GT7 page suggests that it should at least be available on all circuits available in the game at launch.
So it looks like dynamic weather, time and racing lines could be a part of Gran Turismo 7, which is great news for those looking for immersion, realism and more challenge in endurance events, for example.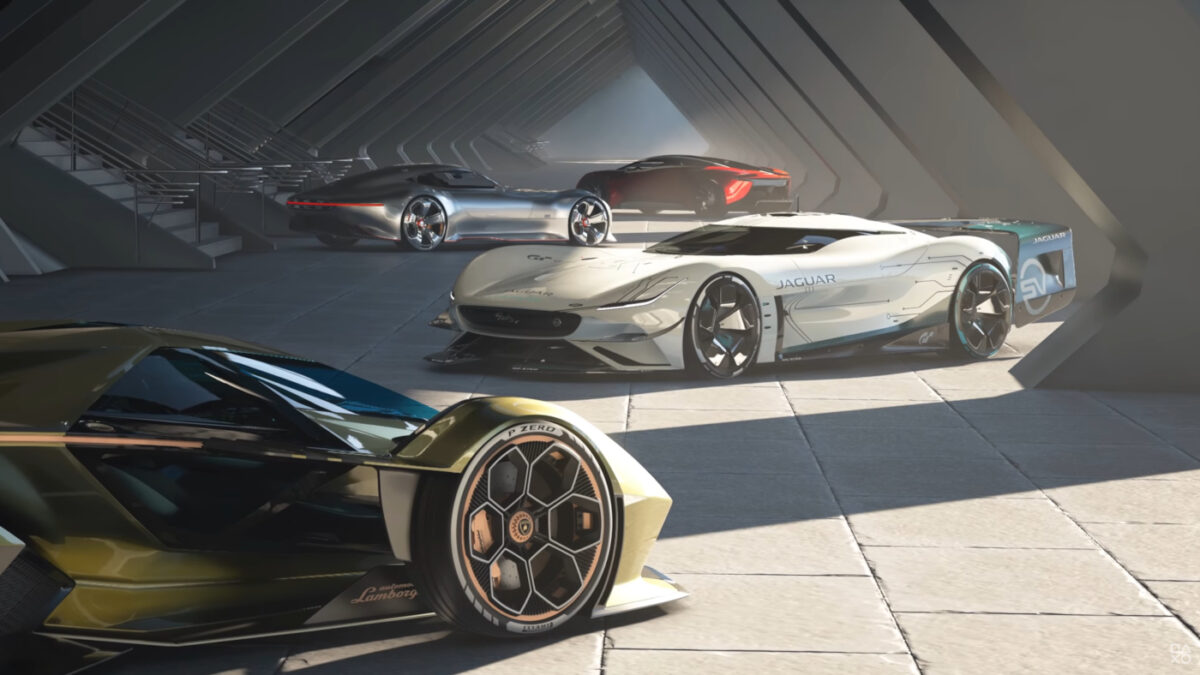 Then there's the glimpse of a campaign mode with licences from National B up to the Super Licence, and the new town-based hub, which includes both a used car dealership, and Brighton Antiques for high value classics and historics.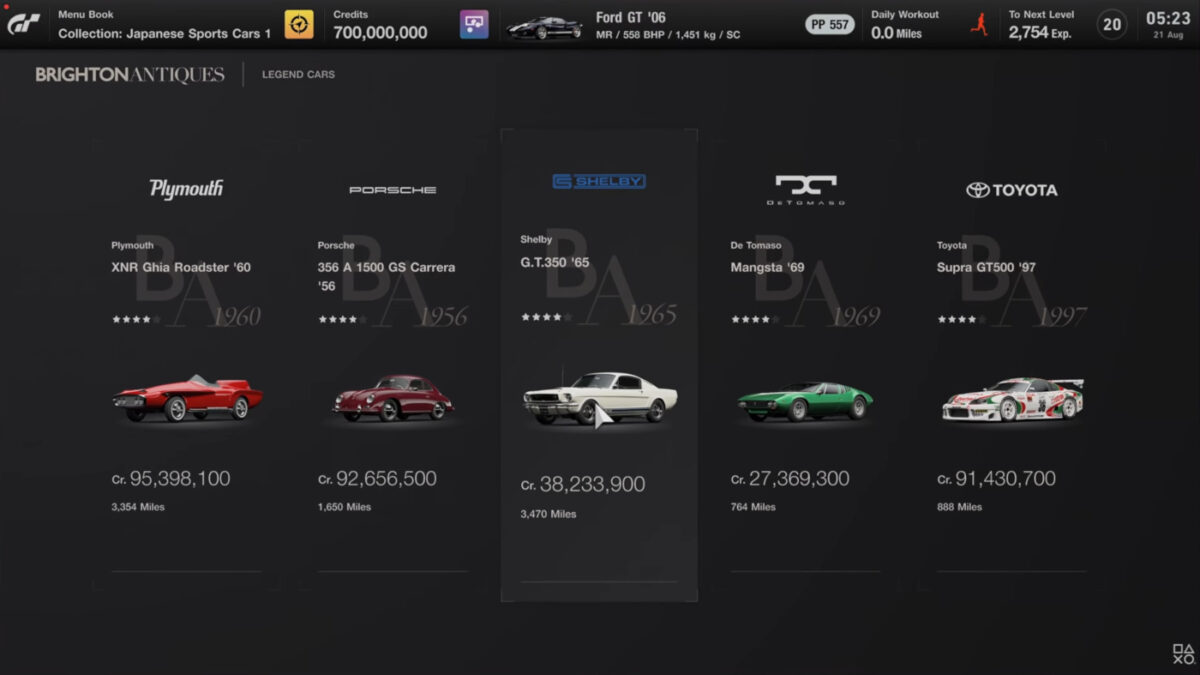 A lot of the video covers the updated livery editor with a few new controls to extend your painting options. And the Photomode and Scapes options, which has been expanded to around double the countries and locations available in GT Sport. So it should allow for some amazing photographs to be created and shared from the 43 countries and 2,500 locations available.
Obviously, eagle-eyed Gran Turismo racers and fans have been checking through the video to confirm which cars will be availale in the new title. Brighton Antiques appears to be stocking a Willys Jeep, Aston Martin DB5, and an Alfa Romeo 8C 2900B Lungo Touring Berlinetta alongside the examples on sale in the photo above. While the used car dealership includes familiar models like the Dodge Viper, Mazda MX-5 and more, along with a Volkswagen Scirocco R, returning from GT6.
As the clip opens with the Porsche 917 Living Legend, along with the Vision Gran Turismo Lamborghini Lambo V12 and a racing version of the Jaguar Vision GT, it seems like it really will have something for everyone. And who didn't get a burst of nostalgia at the sight of the Castrol Toyota Supra being unloaded from a race truck?
We'll obviously be sharing all the latest news on Gran Turismo 7 in the run-up to the release date. And you can check out the latest reveals in our Gran Turismo 7 car list and the Gran Turismo 7 track list.