More off-road driving news, with the SnowRunner Jeep Dual Pack DLC released across all versions of the exploration and haulage game.
The DLC includes two models from the iconic company, with the Wrangler-Rubicon and CJ-7 "Renegade" arriving via a partnership between Jeep, Saber Interactive and Focus Interactive. It'll cost you around £4.99 depending on the platform, and follows on from the recent start of SnowRunner Season 5, which also brought two new Tatra 8-wheelers to unlock and drive.
The Jeep CJ (Civilian Jeep) series began in 1945, and remained in production for 40 years. The CJ-7 was produced for 11 years between 1976 and 1986 with the Renegade model featuring engine options including a 2.4 litre diesel or a 5 litre AMC 304 V8. Military versions were also produced, and many continue to be used in mud racing and rock crawling.
And the Wrangler followed on from the CJ-7, being unveiled in 1986 as a more comfortable option for driving on roads, but still capable of handling rough terrain. Especially when the Wrangler Rubicon appeared in 2003 aimed at hard-core off roads with locking front and rear differentials, a 4:1 low-range gear ratio, four wheel disc brakes and 31-inch all terrain tyres.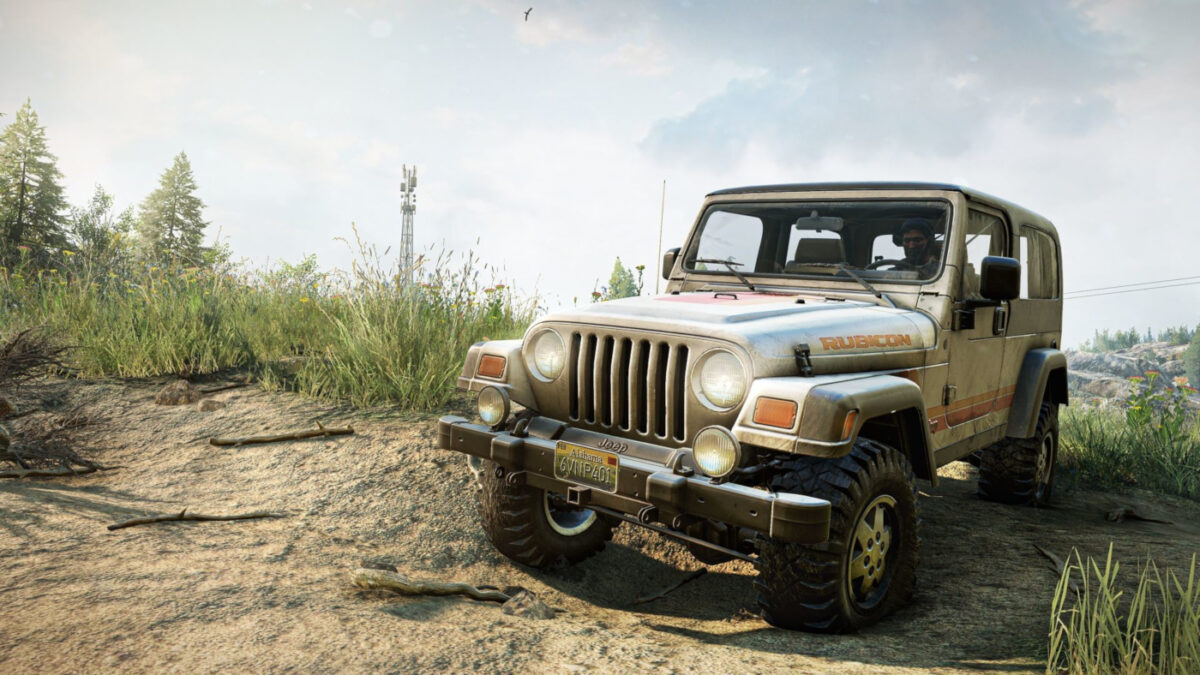 You can keep up with the latest Snowrunner news, updates and mods, here. Or check out the full official SnowRunner truck list, here. Both Jeeps slot into the lightweight Scout category.
You can buy SnowRunner for the PC through the Epic Games store, Steam or the Microsoft Store as a digital download. You can also find it on the Microsoft Store for the Xbox One, the Nintendo eShop for Switch, and the PlayStation Store for the PS4. For physical editions, you can find SnowRunner on Amazon.