Considering they took all three classes at the 2021 iRacing Petit Le Mans last month, it's not entirely surprising to see Team Redline dominate the VCO ProSIM Series Season 2 opener at the Red Bull Ring.
More than 30 teams competed in the two heat races, which saw drivers racing the Dallara P217 LMP2 around the Austrian circuit for 20 minutes of competition. With the top 15 making it through to the Bonus Race, it was Team Redline drivers Enzo Bonito and Gianni Vecchio who finished first, ahead of defending champions Joshua Rogers and Ayhancean Guven for Coanda Simpsport and Elliott Vayron for R8G Esports in third.
And Team Redline followed up in the second race with a win for Maximilian Benecke and Chris Lulham, ahead of the Logitech G Altus Esports duo of Simone Maria Marceno and Cooper Webster, with R8G Esports once again claiming third with Vlad Khimichev and Gustavo Ariel.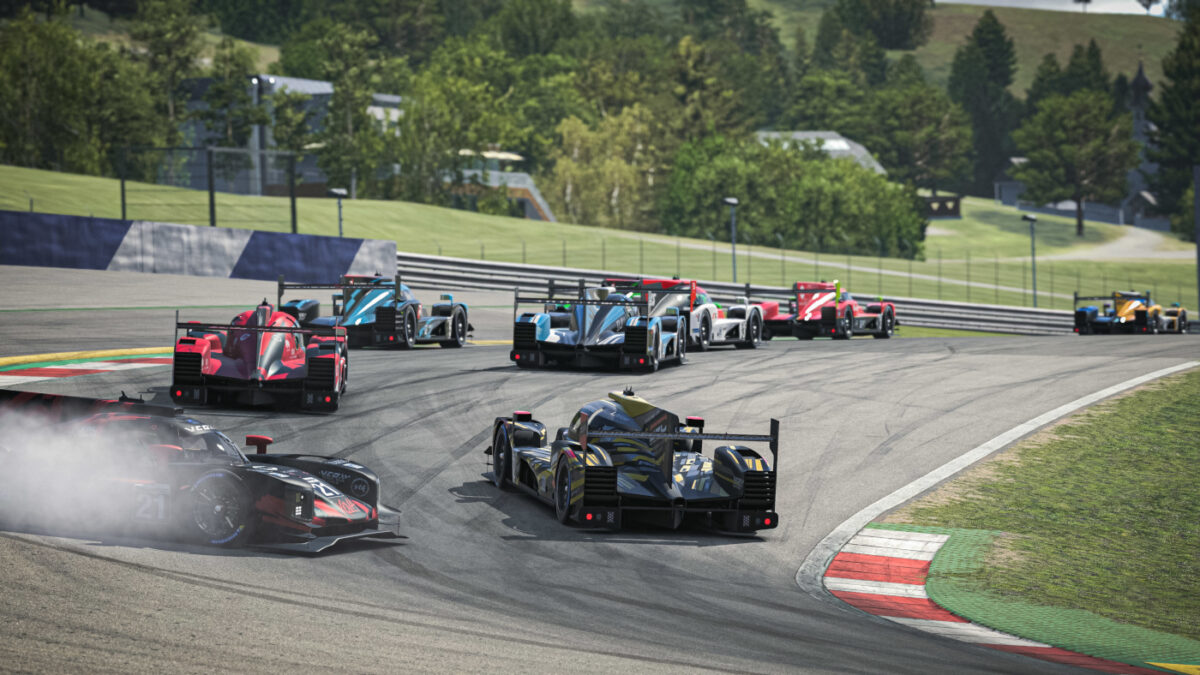 Benecke and Lulham went on to claim the largest share of points and prize money in the Bonus Race overcoming the other qualifying teams. Soenen and Vayron from R8G Esports claimed second, with Mitchel deJong and Charlie Collins third for Coanda Simsport.
Maximilian Benecke (Team Redline #11): "As far as I'm concerned, qualifying was the most important part today. If you get caught up in the turmoil at the start, you've hardly got a chance. Starting from pole position in 'Bonus Race' was almost the simplest part of the evening. Chris also did a perfect job. I am happy that we were able to score maximum points."

Chris Lulham (Team Redline #11): "The racing format in the VCO ProSIM SERIES with the separate heats is really a lot of fun. Announcing the circuit just before the race also adds to the tension, as everyone really has to focus their preparations on this brief training period after the announcement."
You can watch all the action below:
The four round championship will continue with the next event on November 9th, with round 3 on November 16th and the final races on November 23rd, 2021. The championship pairs real world and esports drivers in a competion for a total of $25,000 in prize money.
You can sign up to iRacing, here (and credit your referral to ORD, which we'd appreciate!). And see all vehicles included in your basic subscription, or what you can access by paying more, in our full official iRacing car list, here.
Or check out all of the included circuits, and the others you can buy, in our full official iRacing track list, here. And keep up with all the latest iRacing news, updates and eSports, here.
And for all our Esports coverage, click here. Including Team ORD competing in the VW Jetta Cup 2021 Season 2, which is being run in partnership with VCO Esports.