Last updated on November 17th, 2021 at 01:25 am
A trio of teams and drivers were able to celebrate victories at the Hockenheimring for the VCO ProSIM Series Season 2 Round Two. Compared to the dominance of Team Redline at the opening round, the wins were shared between three different teams, although Maximilian Benecke and Chris Lulham still managed to extend their championship lead.
In the first race it was the Coanda Simsport duo of Mitchell de Jong and Charlie Collins who came out victorious following a battle with Benecke and Lulham. The Team Redline duo took second, with Coanda Simsport also suppling the third place pair of Motriz Lohner and Jeremy Bouteloup. Meanwhile defending champion Josh Rogers was involved in an accident whilst trying to recover from a poor qualifying position, and ended up retiring alongside teamate and defending Pro champion Ayhancan Guven.
Mitchell deJong (Coanda Simsport, winner Heat 1): "It feels really good. We had a really tough first round so we are really happy to get this amount of points in the bag. The way it worked out of the pits gave me the perfect opportunity to go for the move and everything just felt on the place. I definitely had the easy job compared to Charlie."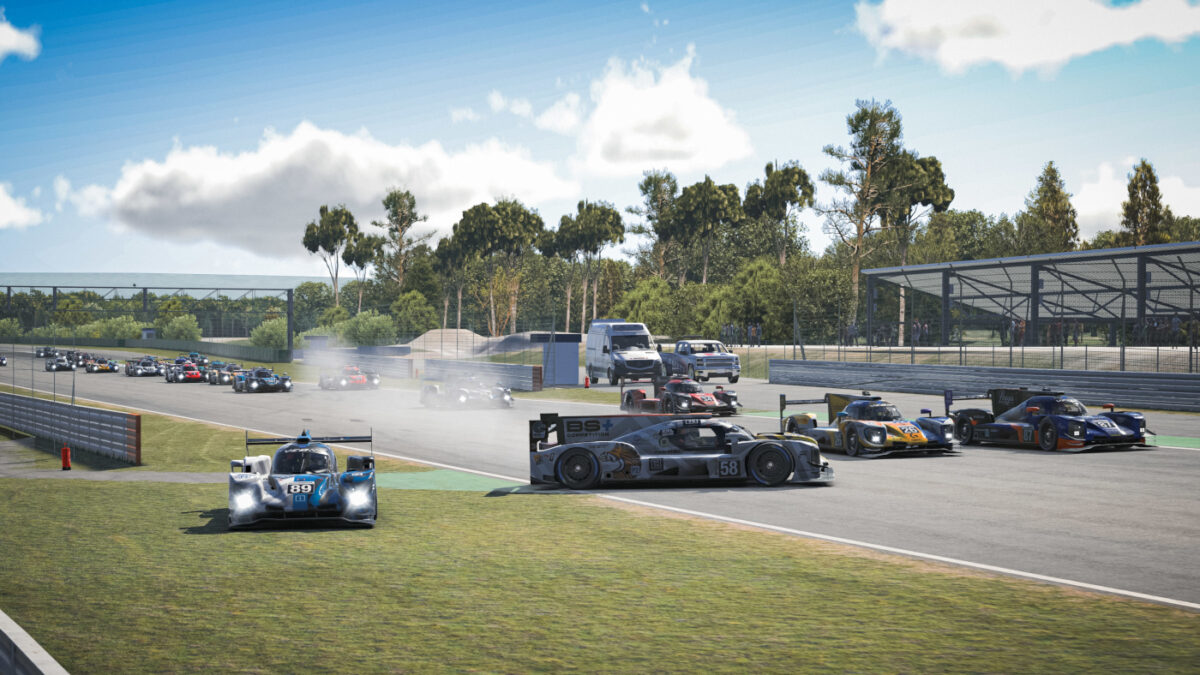 When the LMP2 field set off for the secord race, it was MSi eSports who secured a commanding lead with Alejandro Sanchez and Muhammad Ibrahim. The R8G Esports pair of Gustavo Ariel and Vlad Khimichev took second, with Raoul Hyman and Martin Kronke from Team VRS in third.
Alejandro Sánchez (MSi eSports, winner Heat 2): "We are just good on this track. It is one of my favourites so this helped and also I think I practiced more for this round than for the previous one. I think this is just the fruit of our labour, as Muhammad was also very quick. We are very happy."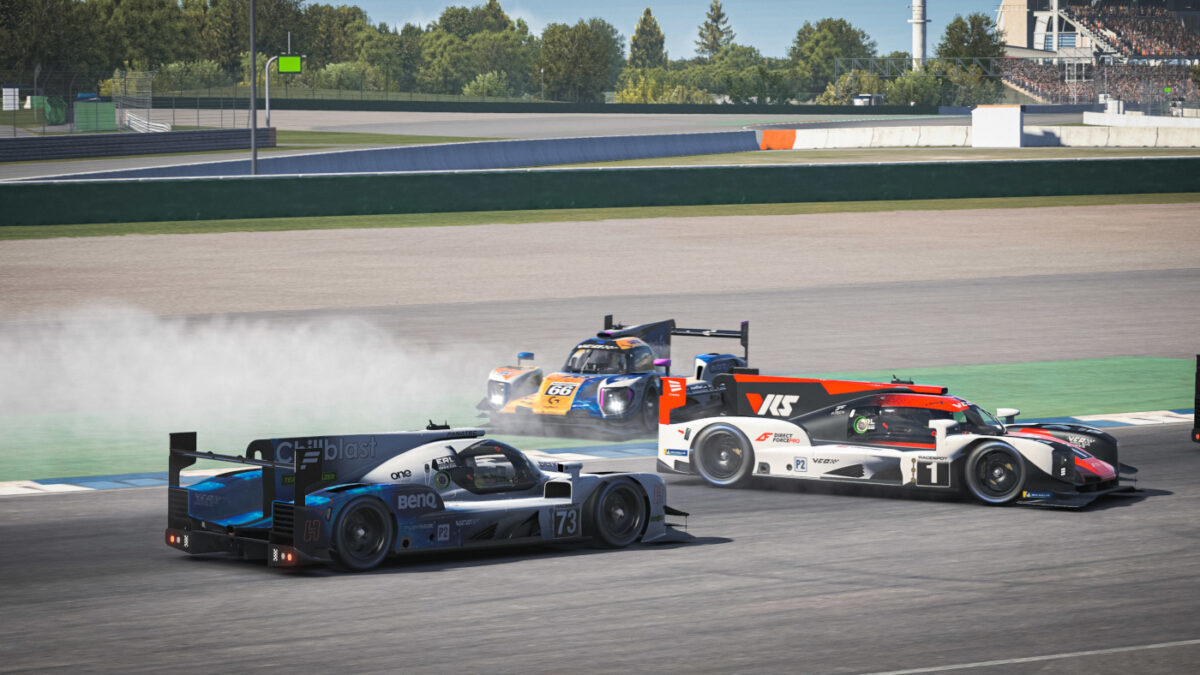 The top 30 teams from the two heat races then moved onto the Bonus Race. And this time is was Laurin Heinrich and Kay Kaschube taking the win for BS+Competition, with Lulham and Benecke taking second for Team Redline to extend their championship lead. Third went to Przemyslaw Lemanek and Nicolas Varrone for R8G Esports.
Laurin Heinrich (BS+COMPETITION, winner Bonus Race): "Who would have thought this? We started from P32 in Heat 1 and then now to win the Bonus Race is something really great. It was a great teamwork with Kay and I'm really happy that he kept the car on track and that he even kept the gap. He was really fast. It was just a great race. I really enjoyed it."
The next two rounds of the 2021 VCO ProSim Series Season 2 will take place on November 16th and 23rd, and you can watch them from 20:00 (CET) on the VCO Youtube and Twitch channels. The championship pairs real world and esports drivers in a competion for a total of $25,000 in prize money.
You can sign up to iRacing, here (and credit your referral to ORD, which we'd appreciate!). And see all vehicles included in your basic subscription, or what you can access by paying more, in our full official iRacing car list, here.
Or check out all of the included circuits, and the others you can buy, in our full official iRacing track list, here. And keep up with all the latest iRacing news, updates and eSports, here.
And for all our Esports coverage, click here. Including Team ORD competing in the VW Jetta Cup 2021 Season 2, which is being run in partnership with VCO Esports.