Just under a month after launching, Original Fire Games have outlined their plans for the near future, with the Circuit Superstars development priorities revealed, including reverse tracks, the option for steering relative to the screen, slipstreaming, and a PlayStation 4 release sheculed for Q1 2022.
Coming from the small family-led Vancouver studio, it's not surprising the team needed a little time to recharge and see how their new overhead racing game was received. Especially as they already started the Top Gear x Circuit Superstars Invitational in that time. But it's good to see thet've got strong and interesting plans already laid out for the future.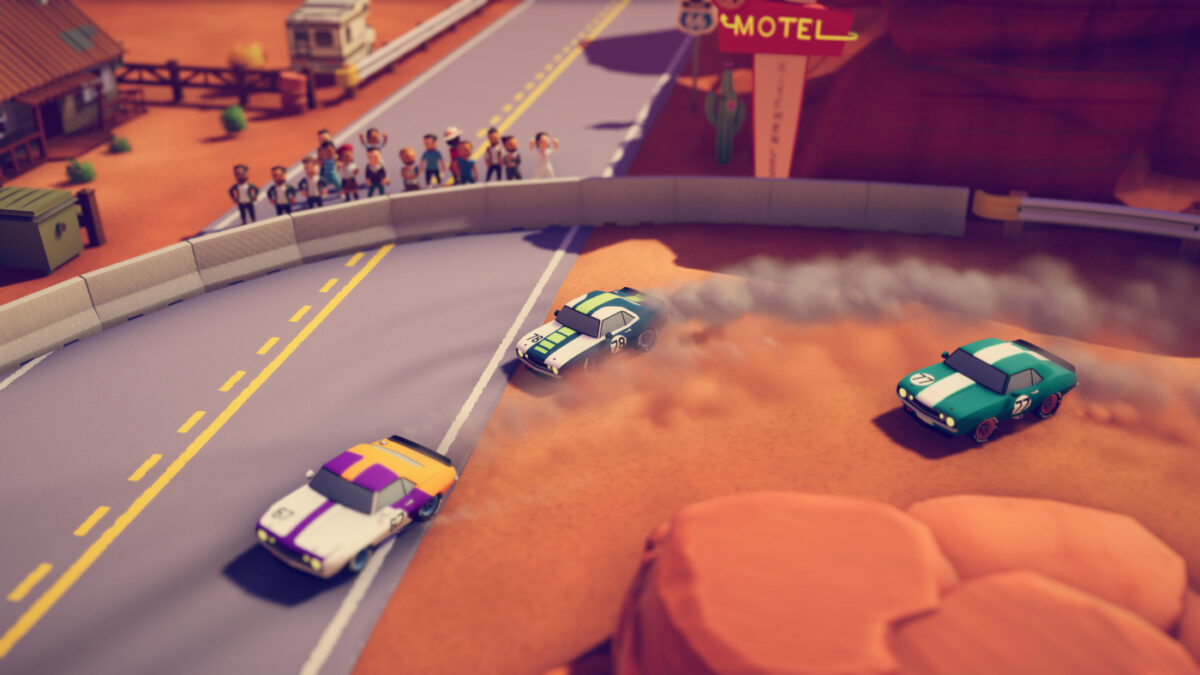 In the 'very soon' section are the self-explanatory reverse tracks, direct invites via the Steam friends overlay, visible tyre marks on the Xbox Series X|S version, and several bug fixes and quality of life improvements. And the aforementioned 'Screen Space Steering' which lets you steer with the direction relative to the screen rather than your actual car. So if you're driving towards the bottom of the screen, you'll press right to head to the right of the screen (around what would normally be a left hand bend), and vice versa.
Apparently some people find this more accessible than the normal method. Which is either a hang-up from specific 1980s overhead racing games, or some strange psychological difference between people (similar to how some people invert the Y axis on first person shooters, and others don't).
The Next Up section includes Slipstream as a gameplay feature, improvements to the AI, the ability to play while you wait for an online game, a practice mode, and the promise of a new car, track and category.
And finally come the priorities for Q1 2022, which offer custom private lobbies, a PlayStation 4 release, and ranked matchmaking.
Obviously these are all the key features in development and other suggestions, fixes and improvements are on a wider list to tackle at some point.
You can keep up with the latest Circuit Superstars news and updates, here. And Circuit Superstars is available for the PC via Steam, the Xbox One and Xbox Series X|S via the Microsoft Store. It's also planned for release on the Nintendo Switch, but no date has been released yet.