We've previously mentioned the motorcycle repair game from Bearded Brothers Games when it was announced for a general console release after being available on the PC since late in 2019. Now one version is about to arrive, with Biker Garage: Mechanic Simulator coming to the Nintendo Switch in January 2022 instead.
There's no update yet on when we might expect the Xbox and PlayStation versions. But published by Pineapple Works, the new Nintendo port will be available as a digital only download from January 3rd, letting you buy or find suitable motorcycles to repair and customise, before passing them onto customers for a profit. And being able to test your creations on a 1/4 mile drag strip, or just build your own custom creation.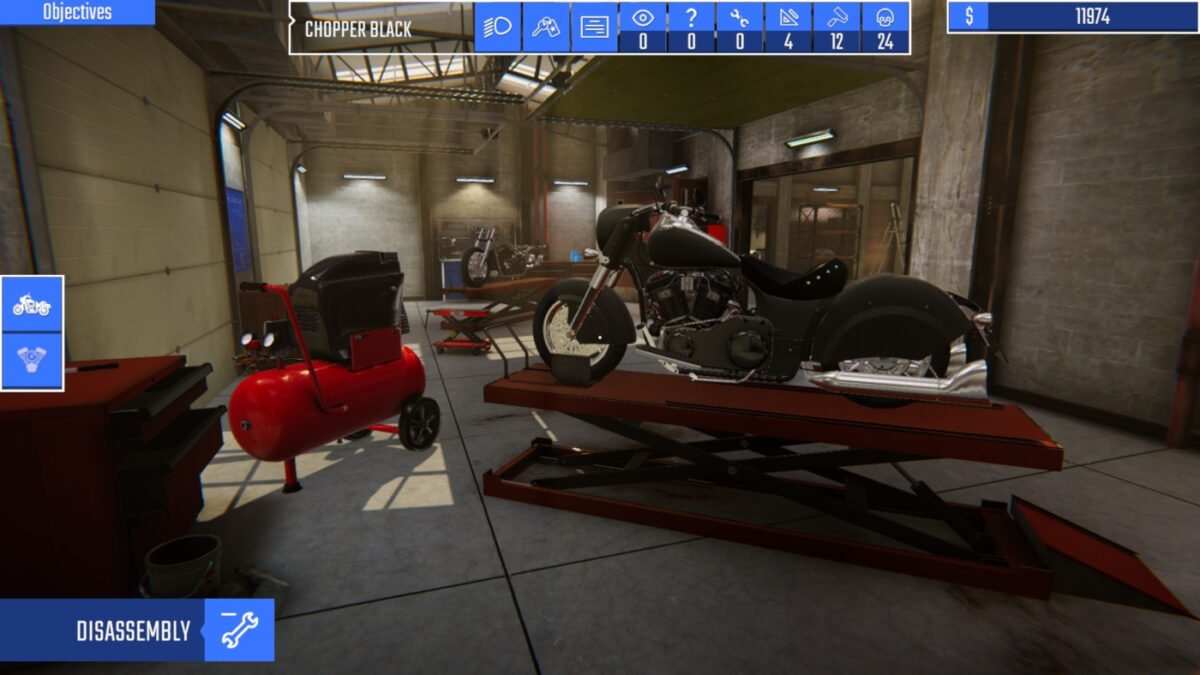 So if you like the idea of tinkering with motorcycles, without having to work in a cold garage over winter, then it could be a good way to spend some time in the New Year. The features will be the same as the PC version, with 15 different types of motorcycle, an auction system, and endless gameplay allowing you to develop your skills and expand your garage.
The press release mentions the developers are currently working on the upcoming Underground Garage, originally announced for a Spring 2021 release, so we'll have to wait and see if Xbox and Playstation owners get a port of the game at some point in the future.
In the meantime, you can find Biker Garage: Mechanic Simulator for the PC on Steam for £19.49, with the Switch version priced at £22.49 on the Nintendo eShop. If there's news on other Biker Garage: Mechanic Simulator versions, DLC or anything else, you can find it here, or the latest updates on Underground Garage, here.