Milestone have dropped five new paid content packs in the run up to Christmas, and the new Hot Wheels Unleashed DLC includes Acceleracers and Barbie vehicles, two new track models, and a festive customisation pack for your basement and profile.
The new cars are the AcceleRacers Bassline, available as a single car DLC purchase for 79p, and the Barbie Dream Camper which is also a solo DLC pack for £1.69. Both the Spinning Tire and Dinopult track modules will set you back £2.49 each, and the Holiday Season Customisation Pack is 79p, but all of the DLC are included in the Hot Wheels Pass Volume 1. The second pass is due to be released in February 2022.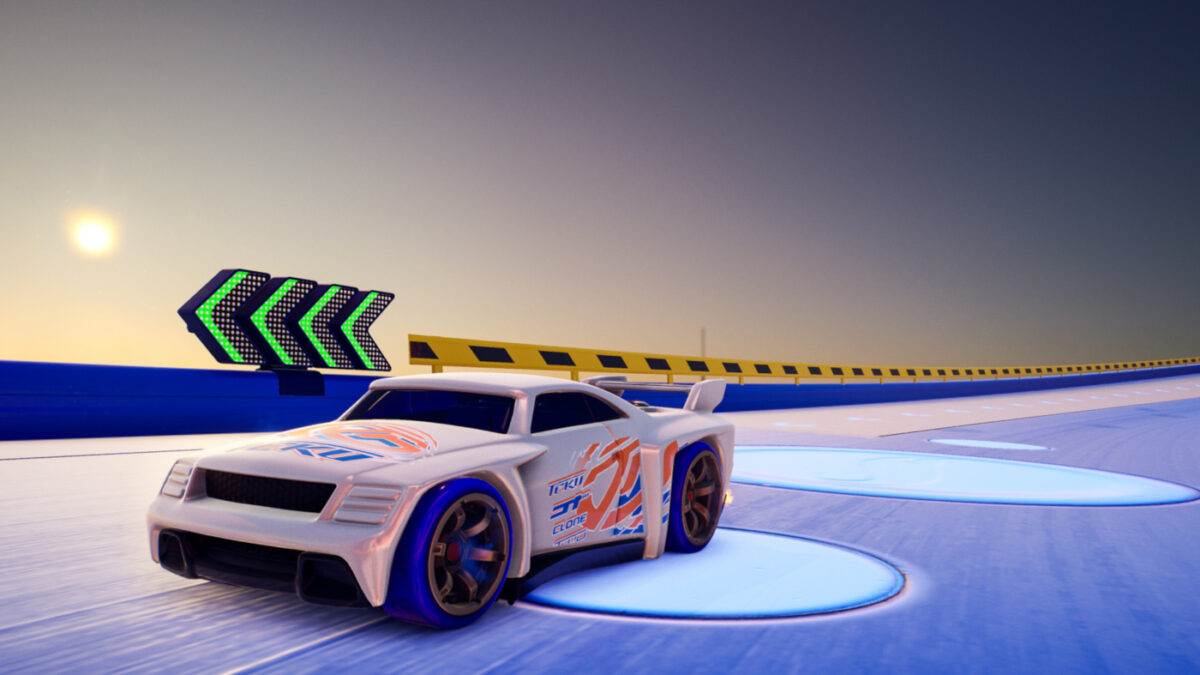 The AcceleRacers Bassline is the second vehicle to arrive from the animated films which aired in 2005. Following from the Deora II, the Bassline was the only truck featured, driven by Shirako Takamoto. And along with a V10 engine, it's also packed with speakers and sub woofers.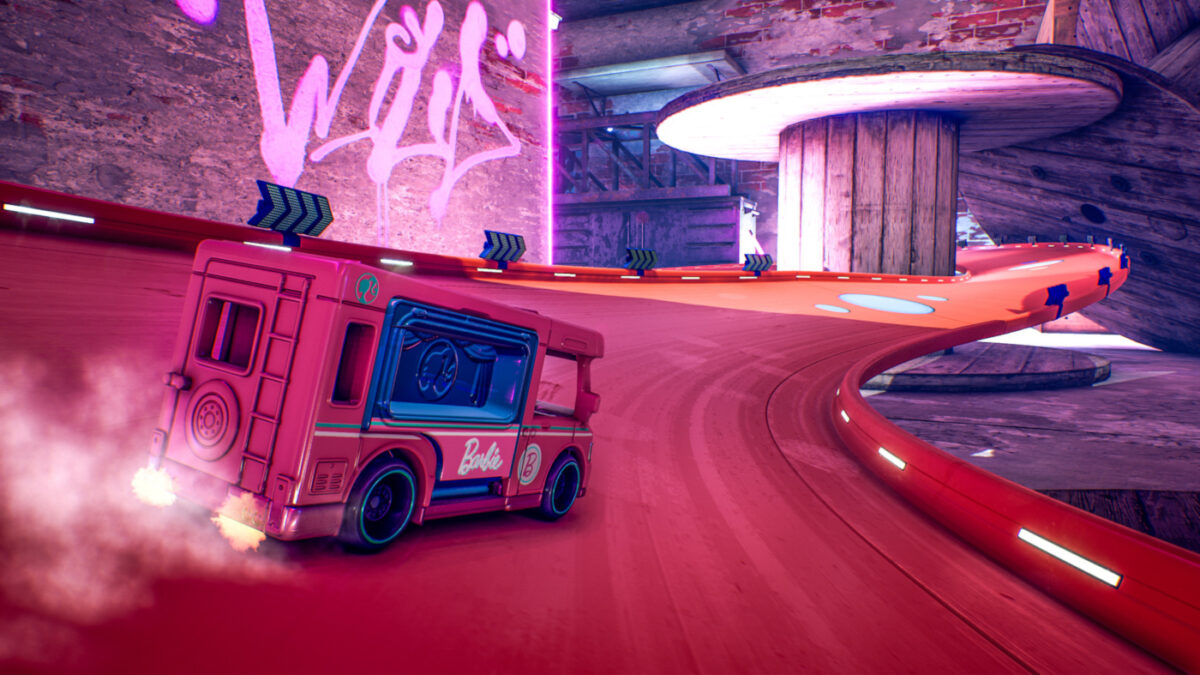 Meanwhile, the Barbie Dream Camper might surprise some people, as the Hot Wheels version of a recreational vehicle obviously goes a bit faster than a standard version, and it's also a bit more compact and better handling. I'm fairly sure the toy versions didn't include flame spitting twin rear exhausts, for example.
The new Hot Wheels Unleashed DLC includes Acceleracers and Barbie cars, but it also has some new content for your tracks and basement. The Spinning Tire module is pretty self explanatory, with a centre bar which will rotate and catch up unwary racers, while the Dinopult is a giant stegosaurus ready to flip cars with its unpredictable tail.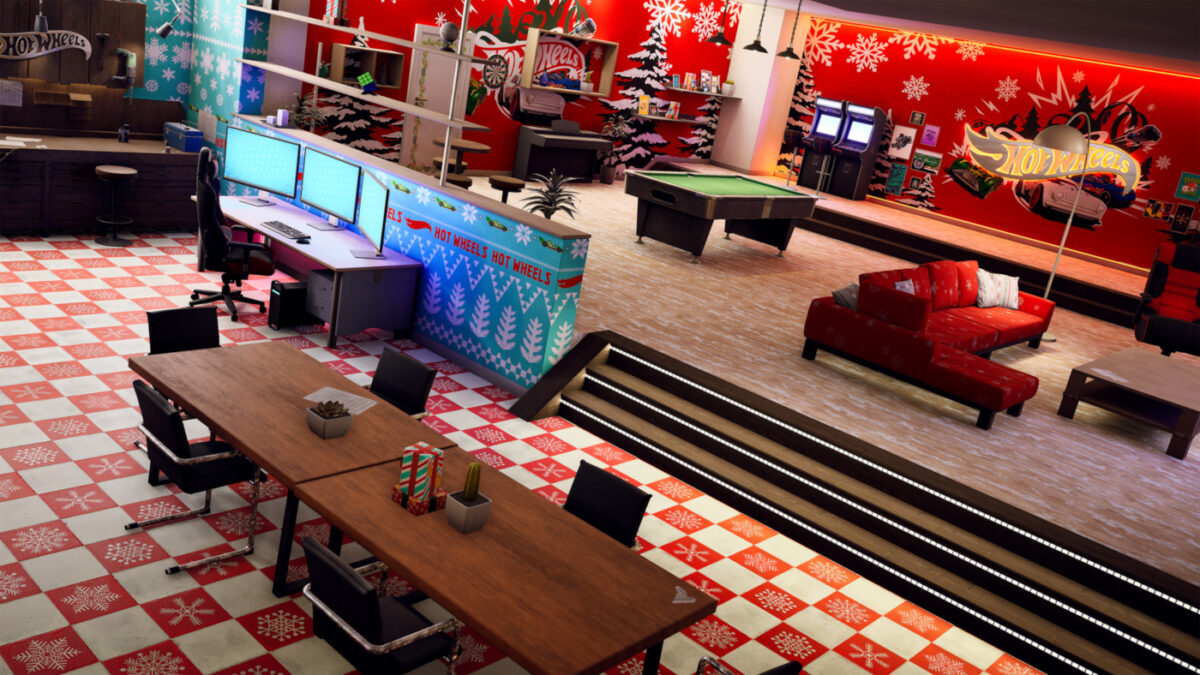 Finally, put yourself in the festive spirit with the Holiday Season Customisation Pack which includes 2 walls, 2 floors, 1 door, 1 dectation, 1 couch and 1 set of 4 posters for your Basement. And also has 1 icon, 1 tag and 1 background for your profile.
You can keep up with all the latest Hot Wheels Unleashed news and updates here. And check out the complete Hot Wheels Unleashed Car List for every vehicle released so far.
Buy Hot Wheels Unleashed for the PC via Steam, Xbox consoles via the Microsoft store, Sony consoles via the PlayStation Store, and as physical copies from Game or Amazon.