Last updated on April 11th, 2023 at 06:37 pm
Announced just before the festive break, iRacing acquires DRAG developers Orontes Games in an interesting move for the sim racing organisation. We've seen a number of acquisitions over recent years, but this is the first announced by iRacing.
Orontes Games was founded in 2016 by Christian and Thorsten Folkers. And the German developers had built their own propriety game engine to create the time attack offroad racing game DRAG, which is currently available in Steam Early Access. And it appears development of the title will continue, according to the announcement, as the Folkers will continue to "work on their game engine, develop additional games, as well as bring their expertise and technology to iRacing."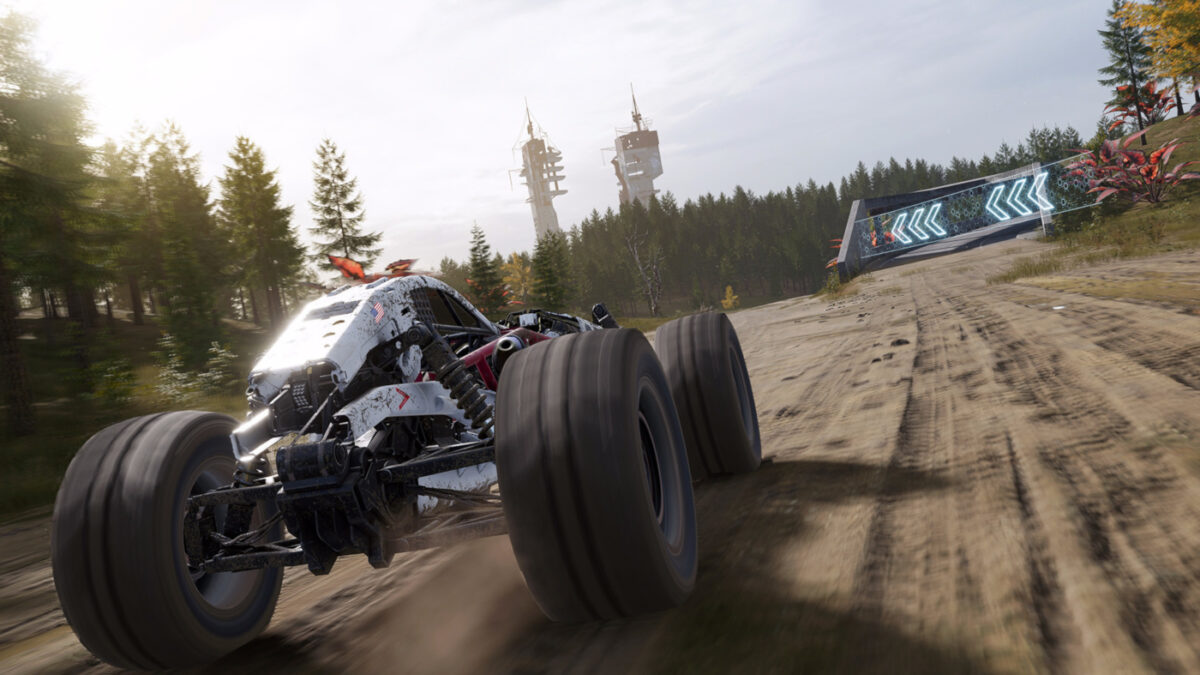 The news release also reveals that iRacing will be helping Orontes Games to build a larger technology team. So it's potentially good news for fans of DRAG, but also has some interesting implications of iRacing, given the focus of the team on simulating off-road action. We know that dynamic weather is coming to iRacing at some point, and wet conditions are a part of DRAG, so that's one area where Orontes Games may be able to help speed up the progress of the existing iRacing team. Along with potentially helping development in other areas of off-road sim racing, whether that's for dirt ovals or rallycross.
"We have been on the lookout for opportunities to strategically expand our capabilities and reach. With the release of DRAG, we saw a team with tremendous potential to help. From our first conversations we have been extremely impressed with Christian and Thorsten", said Tony Gardner, president of iRacing. "They are extremely creative and highly skilled developers, and we are excited to have them join our talented team here at iRacing. Their addition will allow us to further enhance iRacing and position us to potentially expand our offerings in the future."
"Our existing team will stay 100% focused on making iRacing an even better racing simulation/game, in fact, we are looking to add even more resources focused on the iRacing product. However, having a larger team to take advantage of business synergies, technologies, shared assets and skills will make the products better and the overall company stronger. This acquisition further demonstrates our commitment to keeping iRacing the leading motorsport software company on the market."
"We are extremely excited to be joining iRacing – the proven leader in the simulated racing space", added Christian Folkers. "iRacing and Orontes Games share many of the same development philosophies so this is a natural fit for both of us. We remain passionate about DRAG and plan to continue development and we look forward to working with the entire iRacing team as we push the company to the next level."
You can sign up to iRacing, here (and credit your referral to ORD, which we'd appreciate!). And see all vehicles included in your basic subscription, or what you can access by paying more, in our full official iRacing car list, here. Or check out all of the included circuits, and the others you can buy, in our full official iRacing track list, here. And keep up with all the latest iRacing news, updates and eSports, here.
A demo and the Early Access version of DRAG are available from Steam.

Update: On April 11th, 2023, iRacing and Orontes Games have announced ExoCross, a full PC and console release for an expanded and complete version of DRAG Outer Zones.