There's a change for professional sim racers competing in one of the biggest championships on Assetto Corsa Competizione, as the 2022 Intercontinental GT Challenge Esports replaces the three previous GT World Challenge Esports Endurance series which ran separately for Europe, Asia and America.
Organised by SRO Motorsports Group and AK Esports, the overhaul includes a new entry free and prize structure for the five-round series. But there will still be three separate GT World Challenge Esports Sprint Series for the three continents as before. So the Intercontinental changes will be for events like the Bathurst 12 Hour and 24 Hours of Spa.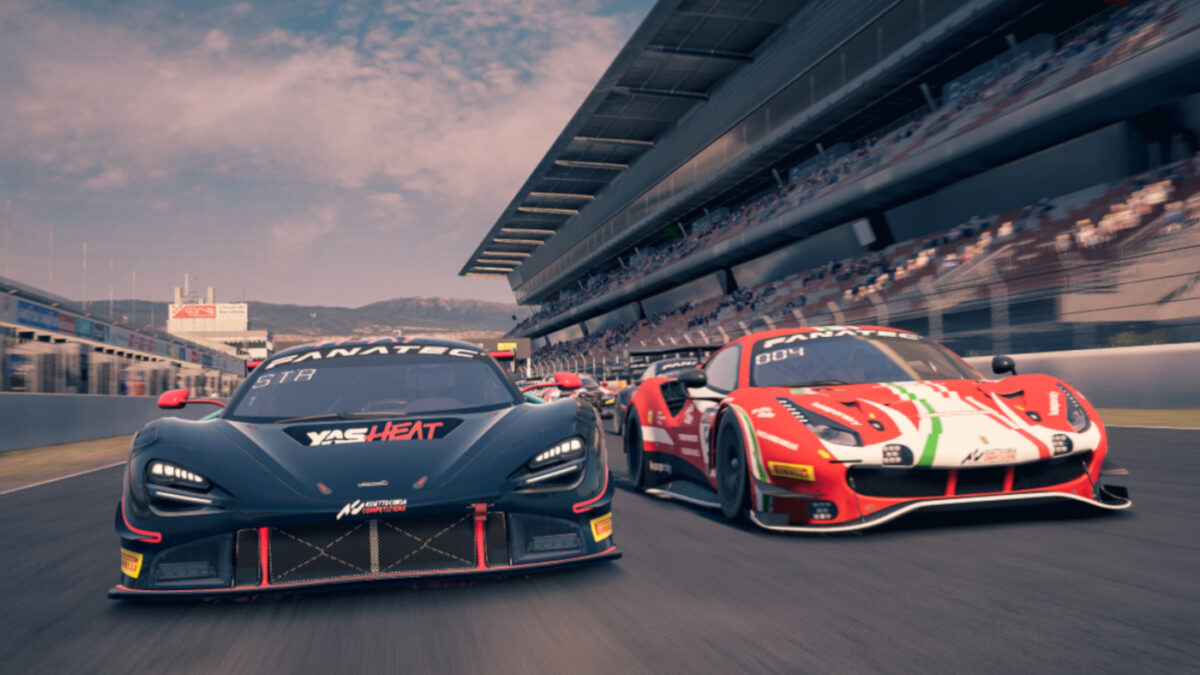 Entries and qualification for both the Sprint and Endurance series will start in February 2022 for those looking to enter in the Silver class, followed by Pro qualifiers in March. And for this season, drivers who scored at least 25 points in the European championship or more than 15 in the Asia or American series, will qualify as Pro, while everyone else qualifies for the Silver category.
And the professionals line-ups nominated by manufacturers should nominate a maximum of two cars for each Sprint event, and at least two Pro drivers in the Endurance series. In the Silver category, teams can only have one Pro driver. Once the manufacturer nominations have been completed, remaining Pro team slots become open for qualification.
Alongside competing for glory, there's also a new prize pool with €120,000 in money and sponsor products to be won by the top 10 teams in the Pro class, and the top 10 drivers in Silver, along with additional bonus prizes. And there's a new testing and balance of performance process, allowing drivers to request a test session in different machinery to find out if someone else has a potentially unfair advantage.
Obviously the Pro Drivers list includes familiar names including David Tonizza, Giovanni De Salvo, and James Baldwin. And teams like VRS Coanda Simsport, YAS Heat, Williams Esports, Legion of Racers, FDA Esports and more.
2022 Intercontinental GT Challenge Esports Calendar:
16th April: 12 hrs of Bathurst
21st May: 10 hrs of Suzuka
18th June: 24 hrs of Spa
16th July: 8 hrs of Laguna Seca
27th August: 9 hrs of Kyalami
2022 GT World Challenge Esports Sprint Calendar:
Europe:
6th April – Misano
4th May – Zandvoort
8th June – Nurburgring
6th July – Hungaroring
3rd August – Monza
America Sprint:
23rd April – Zolder
28th May – Silverstone
25nd June – Kyalami
9th July – Donington Park
13th August – Laguna Seca
Asia Sprint:
13th April – Barcelona
11th May – Imola
15th June – Bathurst
13th July – Zolder
24th August – Suzuka
You can keep up with all our latest racing Esports coverage, here. Along with all the latest Assetto Corsa Competizione news and updates for PC and console editions, here. And every piece of content available in our full Assetto Corsa Competizione Car List, and Assetto Corsa Competizione Track List.
Assetto Corsa Competizione is available as a digital download for the PC via Steam, the Xbox One via the Microsoft Store and the PS4 via the PlayStation Store. Or as a physical edition from Game or Amazon. The Xbox Season Pass is available here, and the PS4 Season Pass is here, for £19.99.