The next update from Studio 397 looks like it'll be a big one, with Laguna Seca also coming to rFactor 2 in May 2022, alongside Donington Park, Brands Hatch and the first two official BTCC cars. The Californian track is a staple of racing games and sims, so it's good to see that gap in the official rFactor 2 circuit list being filled at last.
Built in 1957 in the hills near Monterey, the 2.238 mile circuit has hosted memorable car and motorcycle racing for many years, including some epic MotoGP battles and CART overtakes. And it famously includes the Corkscrew turn which involves a fall of 59 feet between the entance to turn 8, and the exist of turn 8A, before descending even further towards the start and finish straight.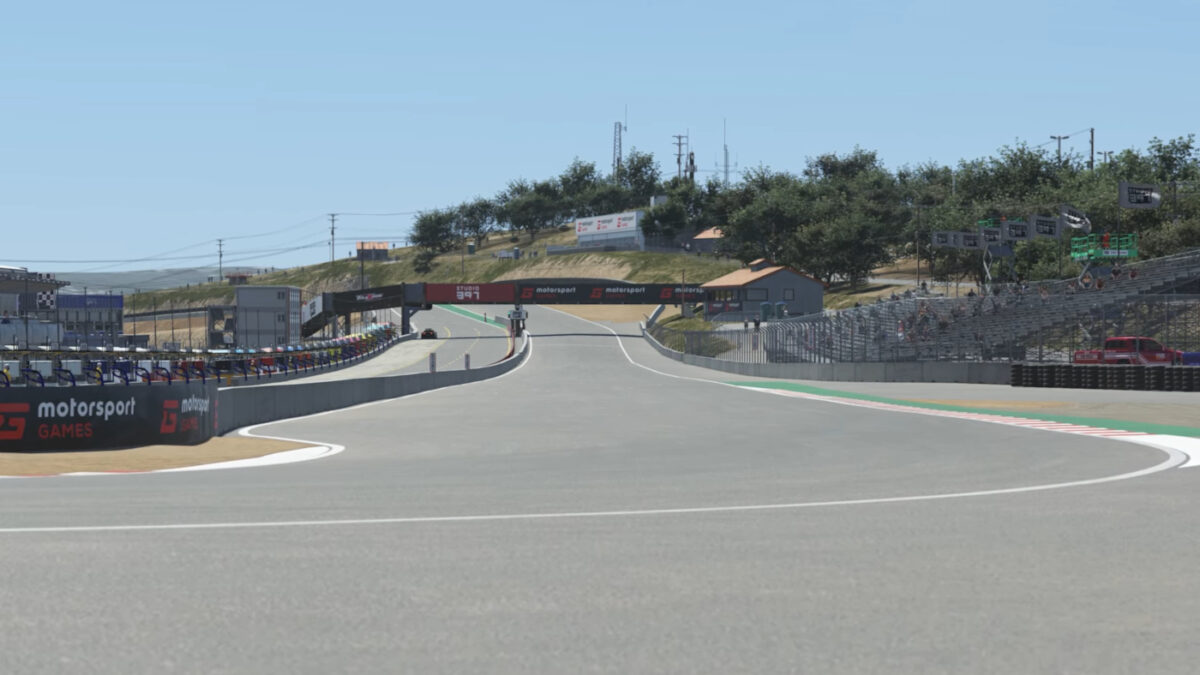 But that isn't the only important section of the track, with both the Andretti hairpin and the final turn 11 offering chances to make up time or gain a position. And the possibility of an overtake on any of the flowing corners if the opportunity presents itself. As a fairly technical and challenging venue, there's a real balance between following the optimal line and finding yourself in the sand.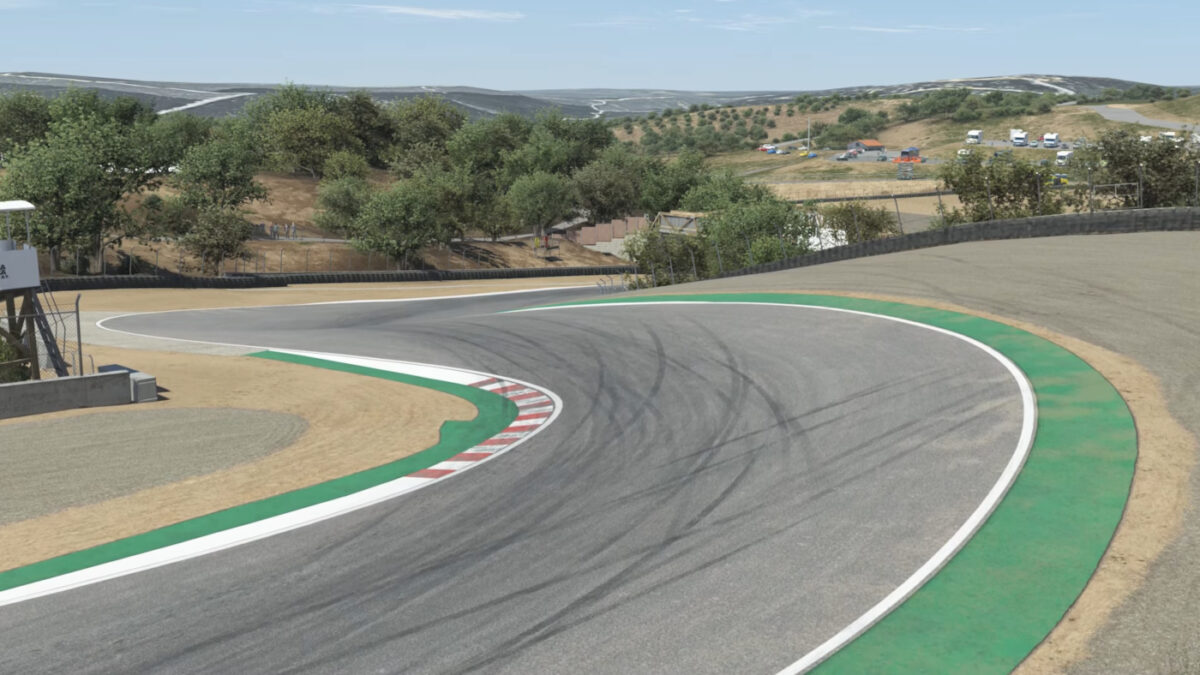 It's also another location which suits touring car racing, even if the real BTCC championship won't be making the flight over to race in America anytime soon (although British Superbikes did include a Dutch round at Assen for a few years, so you never know!).
It's good to see a number of official circuit releases using laser scans and data to build upon the existing work of modders, and fill some of the gaps in the rFactor 2 roster. While adding Brands Hatch, Donington Park and Laguna Seca isn't revolutionary, they've always seems like odd omissions for any racing sim.
Keep up with all the latest rFactor 2 updates and news, here. Or check out the full rFactor 2 car list, and the rFactor 2 track list. Along with downloading the demo version for free via Steam, or buying rFactor 2 for the PC.