There's been a fair bit of discussion about Motorsport Games in the sim racing community over recent weeks. But could we see some official BTCC game release date news coming soon?
The latest earning call from the company covered the first quarter of 2022, ending March 31st. And it includes a run down of their finances, releases and events. Along with a roadmap for 2022, which includes a 2022 update for NASCAR Ignition 2021 on PC and consoles, a Switch release for NASCAR 2022 which apparently builds upon the previous NASCAR Heat title, and the launch of KartKraft on 'a single console'.
But notably under the scheduled plans for until 2024, there's some new text stating 'BTCC new title anticipated release date to be announced in Q2 2022'.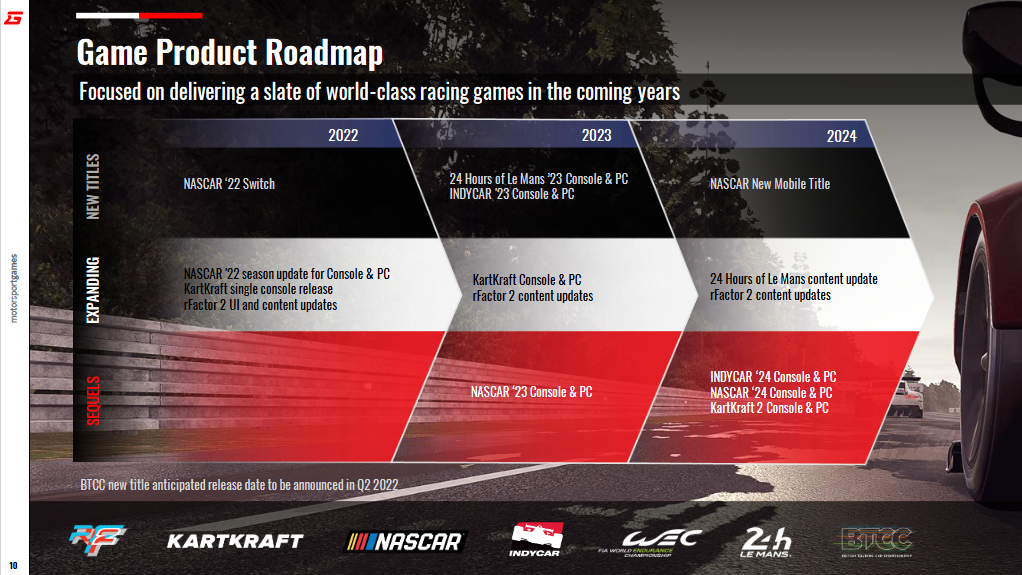 Motorsport Games entered into an agreement with the UK touring car championship until December 31st, 2026, and it covers both games and eSports. Which raised interest from fans of the series (which is the third longest-running after F1 and NASCAR), and those who grew up playing touring car games on consoles.
But questions about the license agreements have surfaced following the poor response to NASCAR '21 Ignition at release, and the publicly available financial information for Motorsport Games, which revealed a Q1 2022 net loss of $16 million and an adjusted EBITDA loss of $5.6 million. Along with the following comment on cash flow and liquidity,
"The Company's existing cash on hand will be insufficient to fund its minimum liquidity requirements for at least the next 12 months and will need to be supplemented with additional debt and/or equity financing, cash generated by cost control initiatives, and/or additional changes to its product roadmap to reduce working capital requirements…"
The company is also currently being sued by investors relating to their actions in securing complete control of NASCAR developers 704Games. Meanwhile, plans for NASCAR 22 have changed to become a DLC update allowing the development of an entirely new title for 2023.
Further confusing things in the minds of sim racing fans, the BTCC licence has been used to release official cars from the championship in rFactor 2, with the first pair already available. At the time, it wasn't clear if this was part of a plan to maximise the value of the agreement, or to make up for the lack of a dedicated title.
Now it seems we'll find out if and when an official BTCC game is planned for release, assuming Motorsport Games can secure the investment and funds to be in business until then.
You can keep up with all the latest news on the new BTCC game, here. Along with everything related to Motorsport Games, here.