The latest MotoGP 22 update brings back Race Director Mode, allowing you to spectate and control the cameras to follow the racing action. Which is a really useful option for anyone wanting to broadcast league races, or create something more artistic for Youtube videos.
There's a lot to be said for live commentary on sim racing events, so by choosing to create a Race Director Match, you can share all of the drama and excitement as it happens.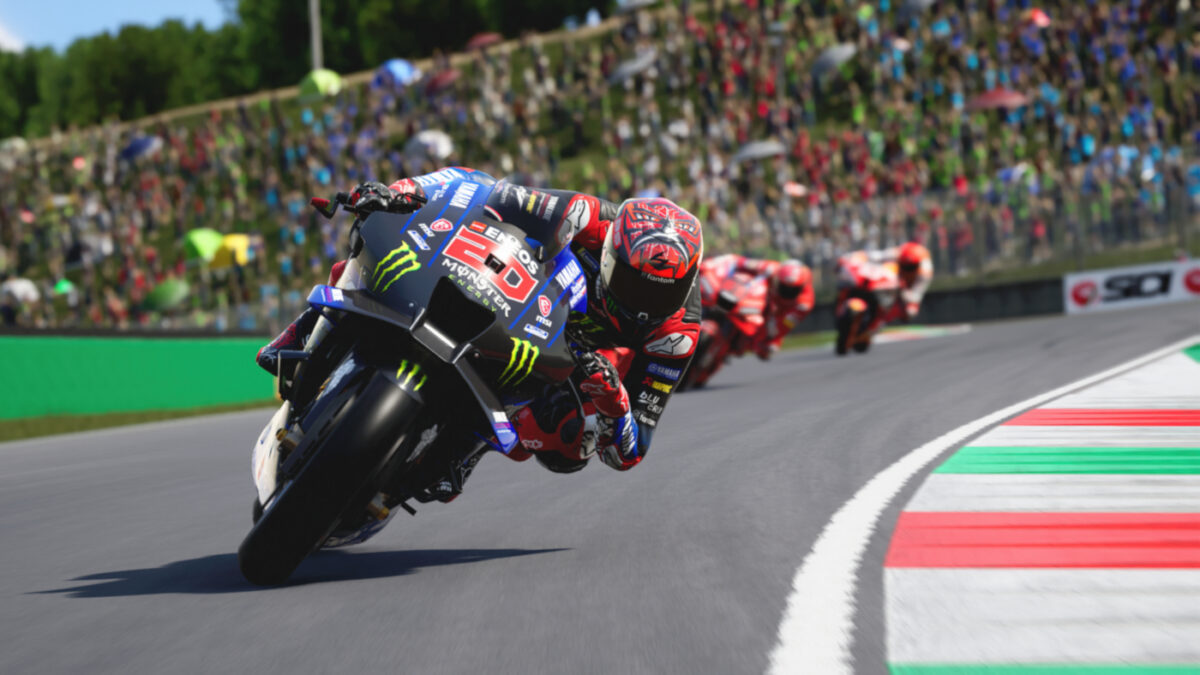 Another change in the update is that the riders and liveries from the NINE Season 2009 story mode can now be used in Grand Prix and Championships. So if you want to spend a season seeing how Casey Stoner and his 2009 Ducati would fair against the current riders, you can.
The balance of performance for rider skill has been tweaked once again, so you'd imagine Gresini Racing Ducati rider Enea Bastianini and Aprilia's Aleix Espargaro will be more prominent than ever. And if you want a good reason to invest in the latest MotoGP title, then the news that Suzuki are departing the real world series means it could be the last game to feature the manufacturer as a current team. Which is sad news for both real and virtual motorsport, but you could always send them off with a championship for either Alex Rins or 2020 World Champion Joan Mir.
Lastly, Honda fans will be happy that they can now use custom numbers on the 2022 Honda RC213V without it causing issues with the front air scoop in the fairing.
MotoGP 22 Update Release Notes:
Versions:
PS4 (01.05)
PS5 (1.005.000)
Xbox One (1.0.0.8)
Xbox Series S/X (1.0.0.8)
Changes:
New Game Mode: Race Director
Re-Tuning of the official rider's skill according to the ongoing season
2009 Additional liveries can now be used in Grand Prix & Championship mode
Fix on the custom number of the Honda bikes
Minor Fixes
You can keep up with the latest MotoGP 22 news, updates, DLC and more, here. If you're looking to buy the game, you can find it digitally for the PC via Steam, Xbox One and Xbox Series X|S via the Microsoft store, PlayStation 4 and 5 via the PlayStation Store, and the Nintendo Switch with the Nintendo eShop. Or you can order physical copies from Game or Amazon.