One of the more popular top-down rallying games arrives on another platform as Rush Rally Origins launches for Xbox One on July 7th 2022. From UK-based Brownmonster Games, it's already been released for PC, Nintendo Switch and mobile devices. And now you'll be able to play it on Microsoft consoles, with backwards compatibility for the Xbox Series X|S.
The PC and Xbox versions benefit from better quality shadows and motion blur, as you compete across 36 new and unique stages at up to 120fps on supported devices. You can unlock and upgrade a selection of classic Rush Rally cars to compete in a series of career championships, or to improve your best results in time trial modes. The point-to-point racing can also be tackled with other cars on the course at the same time, whether that's the AI or in multiplayer modes.
With the PC launch, the two-man team behind the game added five new cars and rallies in both the U.S.A and Japan, which were also available via an in-app purchase for mobile racers.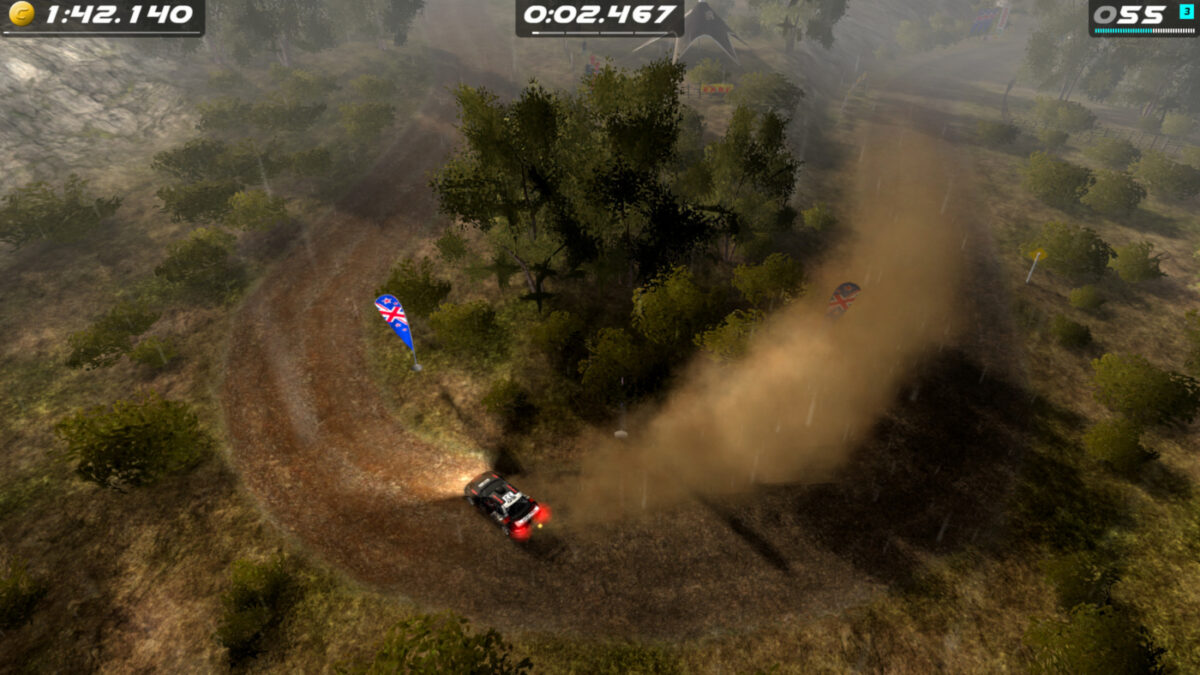 It's certainly not the only top-down rally title out there, but the ability to compete against other cars side-by-side is fairly unusual. The game is also available as part of a limited edition Rush Rally Collection physical release for the Nintendo Switch through Play-Asia, although the expected shipping date has now moved back to September 2022, alongside Rush Rally 3.
Rush Rally Origins is available for the PC via Steam, the Switch via the Nintendo eShop, the Xbox One and Xbox Series X/S via the Xbox store, and mobile platforms via Apple and Google Play. The price across PC and consoles is £11.99.
You can keep up with all the latest Rush Rally releases, news, updates and more, here.