Subscribers will be able to enjoy Milestone's latest motorcycle game just 3 months after release, with MotoGP 22 coming to Xbox Game Pass in July 2022.
The latest update to the annual franchise arrived on April 21st, 2022, and features the new NINE story mode which mixes gaming and footage for a documentary experience of the 2009 season. Post-launch updates have also added the current 2022 riders and liveries, Moto3 and Red Bull Rookies, and a returning Race Director Mode. Along with various fixes and improvements.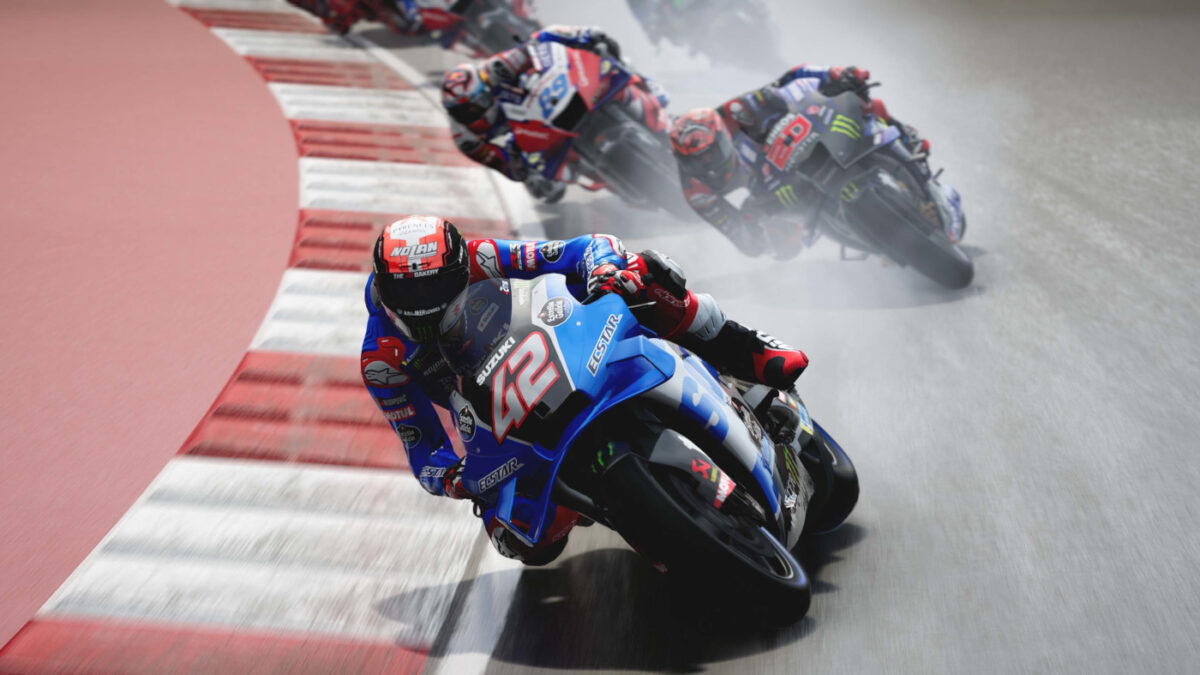 MotoGP 22 will be released on Xbox Game Pass on July 21st across all three tiers, which makes it available for the PC, Xbox One, Xbox Series X|S and cloud-enabled mobile devices.
It joins racing titles including Art of Rally, Forza Horizon 4 and 5, Wreckfest, Need for Speed Hot Pursuit Remastered and Need for Speed Payback, GRID, Joy Ride Rurbo, F1 2021, F1 202, DiRT Rally, DiRT Rally 2.0 and DIRT 5. As with other games, it might leave the service in the future, meaning you'll want to rack up those results and achievements while you can. But it's a great way to try out titles and properly experience them before buying a copy if you have unfinished business when a game is removed.
Milestone are continuing to add updates to MotoGP 22, including new rider skill ratings based on the ongoing season. Other titles arriving on the services in July include As Dusk Falls, Ashes of the Singularity: Escalation, Watch Dogs 2, Torment:Tides of Numenera and Inside. And you can often find various discounts and introductory offers for Xbox Game Pass, so it's easy to get a few months of access cheaply.
You can keep up with the latest MotoGP 22 news, updates, DLC and more, here.
If you're looking to buy the game, you can find it digitally for the PC via Steam, Xbox One and Xbox Series X|S via the Microsoft store, PlayStation 4 and 5 via the PlayStation Store, and the Nintendo Switch with the Nintendo eShop. Or you can order physical copies from Game or Amazon.