KW Studios are adding a new UK circuit, as RaceRoom tease Donington Park, which should be coming to the racing sim "very soon".
Two screenshots have been shared, as the East Midlands track will join Silverstone and Brands Hatch. And the news comes following the recent visit of the World Superbike championship at the weekend, but the venue has also hosted MotoGP, GT and Sportscar racing, and even F1, along with British Superbikes and BTCC every year.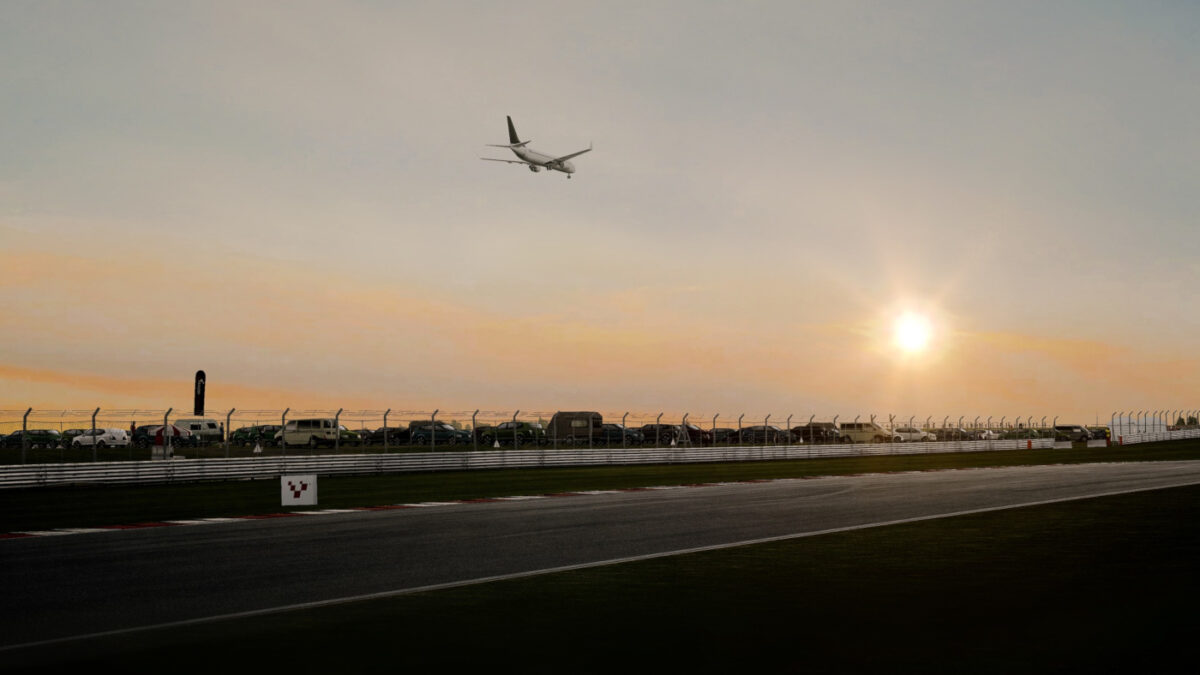 It's easily identified by the MSV logo (who also own Brands Hatch, Oulton Park, Snetterton, Cadwell, Bedford Autodrome, and a planned future circuit at Laon in France), and the low-flying aircraft preparing to land at East Midlands Airport next door. For years, many people have suspected that fuel from planes overhead can make the tarmac more slippery, particularly in damp or wet conditions.
The other shot shows the relatively unusual pit exit to the left, which is another feature of Donington. It follows the relatively recent addition of Interlagos. RaceRoom has a wide selection of circuits, particularly less-known European and Asian venues, but it's always been slightly lacking in UK locations. Hopefully any deal with MSV might also mean the other tracks they own could appear in the future.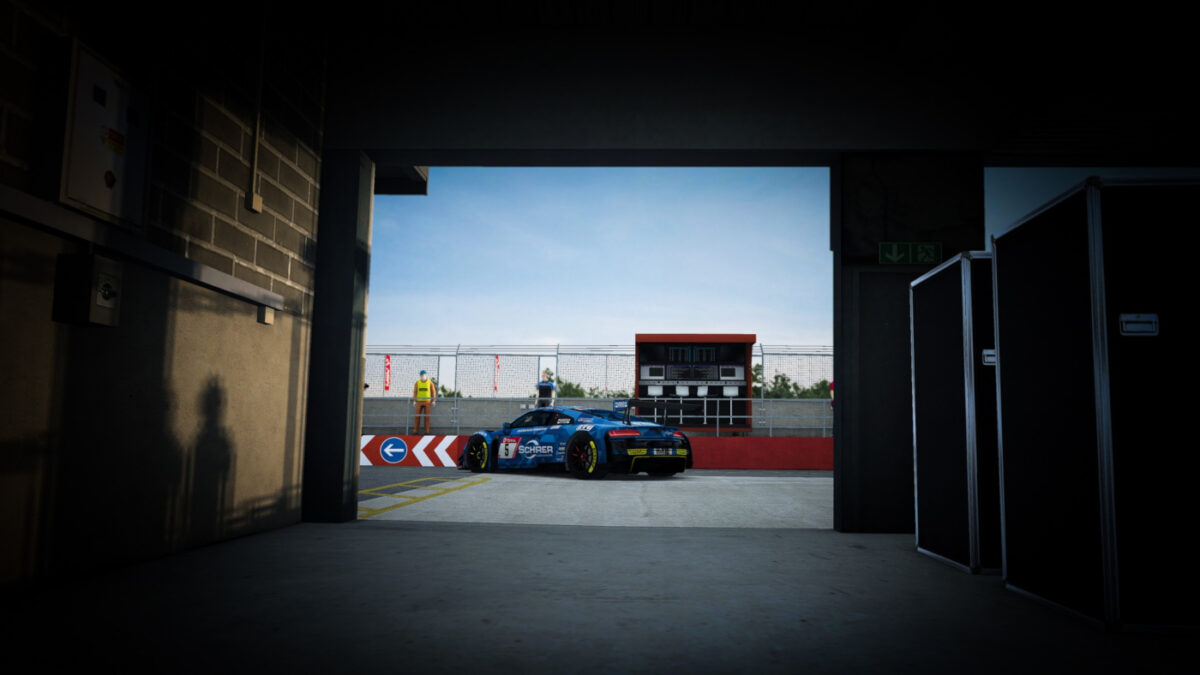 The 2.498 mile (4.020km) GP layout is a fairly common choice for racing games and sims, with a history dating back to 1931 and playing host to various notable events in motorsport including the 1993 European Grand Prix victory by Ayrton Senna, or the similarly damp 2005 MotoGP win by Valentino Rossi. And possibly the best ever win in changing conditions, when Ralf Waldmann came from nearly a lap behind to win in the 250cc GP race in 2000.
There's no indication whether the release will also include the 1.957 mile (3.149km) National Circuit. Either way, you'll be able to enjoy the iconic sweep down through Hollywood and Craner Curves to the Old Hairpin, and the challenge of getting the blind entry into Coppice Corner perfect for the drive down Starkey's Straight. Without an exact date, it's likely to arrive with the next update, which could be in the next few days or weeks.
Circuits on RaceRoom are usually priced at around £4.26, and you can download Raceroom Racing Experience on the PC for free via Steam. Some additional content is available via Steam, but everything can be purchased via the official game store.
Keep up with all the latest RaceRoom news, updates and eSports articles, here. And check everything available for free and via paid DLC with our RaceRoom car list, and RaceRoom track list.