The first big Redout 2 PC update adds a new HUD to help you monitor your ship health and temperature racing at high speeds, along with tweaking difficulty levels, and a range of other fixes.
It's for the PC version only, with the Xbox edition receiving a patch in July, and nothing since June for the PlayStation or Switch versions. Along with general visual improvements, there are a number of fixes for game crashes, track collisions and a fatal error if you launched the game without an internet connection.
The futuristic racer developed by 34BigThings and published by Saber Interactive arrived for the PC, and Xbox or PlayStation consoles in June, with the Switch version released later in July, 2022.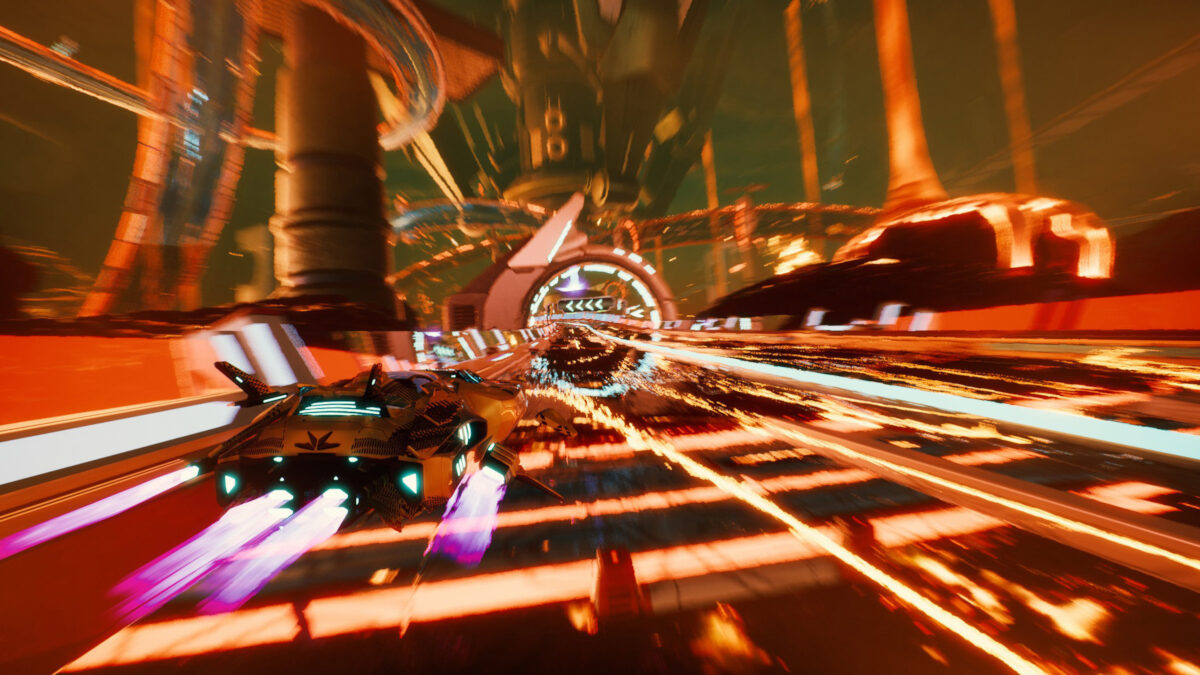 Redout 2 August 8, 2022 PC Update Patch Notes:
New Features
New HUD implemented, this new one completes our aesthetic vision of racing at crazy speeds!
General
General visual improvements and bug fixing on all environments
Minor addition of visual elements across different environments
Additional performance optimizations
Fixed ship explosions from dropping frames
Tuned game difficulty
Fixed crashes for first time players
Fixed instances where the ground would clip through the racetrack on different environments
Fixed an instance in which sometimes the track is displayed as inactive after the player uses time rewind
Fixed collisions with track and terrain in many different environments
Fixed to AI behaviors and respawns in many different tracks
Fixed a fatal error for PC users who launched the game without internet connection
Fixed leaderboard errors on PC
Fixed Tartarus Reverse tracks AI navigation and player respawn positions
Gameplay
Tuned the gameplay cameras to allow for a better sensation of speed and control
Record times for both "Speed" and "Time Attack" modes in various Career events made easier to achieve to allow for a more enjoyable experience across all levels of skill
Star requirements for progression lowered globally*
UI
Events now show what rewards are unlocked
Fixed some localization errors displayed in the UI
Added additional animations to the UI when moving across windows
Added missing button icons for several hints in Cinematic race in Turkish
Fixed some pilot names not translated into Japanese
Updated the indicator for customization unlocks to make it more clear when new aesthetic pieces are available
Unlocked pieces are now displayed first when navigating visual component menus
Audio
Added Dynamic Mix improvements
Health recharge sound is now less aggressive
You can find Redout 2 for the PC via Steam and the Epic Game Store, the Xbox One and Xbox Series X|S via the Microsoft Store, or the PS4 and PS5 via the PlayStation Store. And for the Switch via the Nintendo eShop.
And keep up with the latest Redout 2 news, updates, DLC and more, here