Take on a different type of virtual racing challenge with Dakar Desert Rally set for release on October 4th, 2022. Arriving for the PC, Xbox One, Xbox Series X|S, PS4 and PS5, it's claimed to be the biggest-ever open world rally racing game, with more than 30 stages licensed from the official 2020, 2021, and 2022 events.
Desert Dakar Rally allows you to drive or ride the same vehicles which compete in real life, with licensed examples of motorcycles, quads, cars, trucks and SSVs. So you can switch from two to four wheels as you cross a variety of challenging terrain. Conditions will range from desert sand to deep mud or snow, with four seasons of weather, and a full day and night cycle. So things will be changing dynamically while you're trying to make it to the finish line.
Along with the single player mode, there's online multiplayer events which allow you to compete with up to three friends. The game has been developed by Saber Porto, and is being publised by Saber Interactive, which is part of Embracer Group (formerly THQ Nordic, seperate from the Vienna office THQ Nordic GmbH). And Saber Porto was formerly BigMoon Entertainment, the developers of Dakar 2018.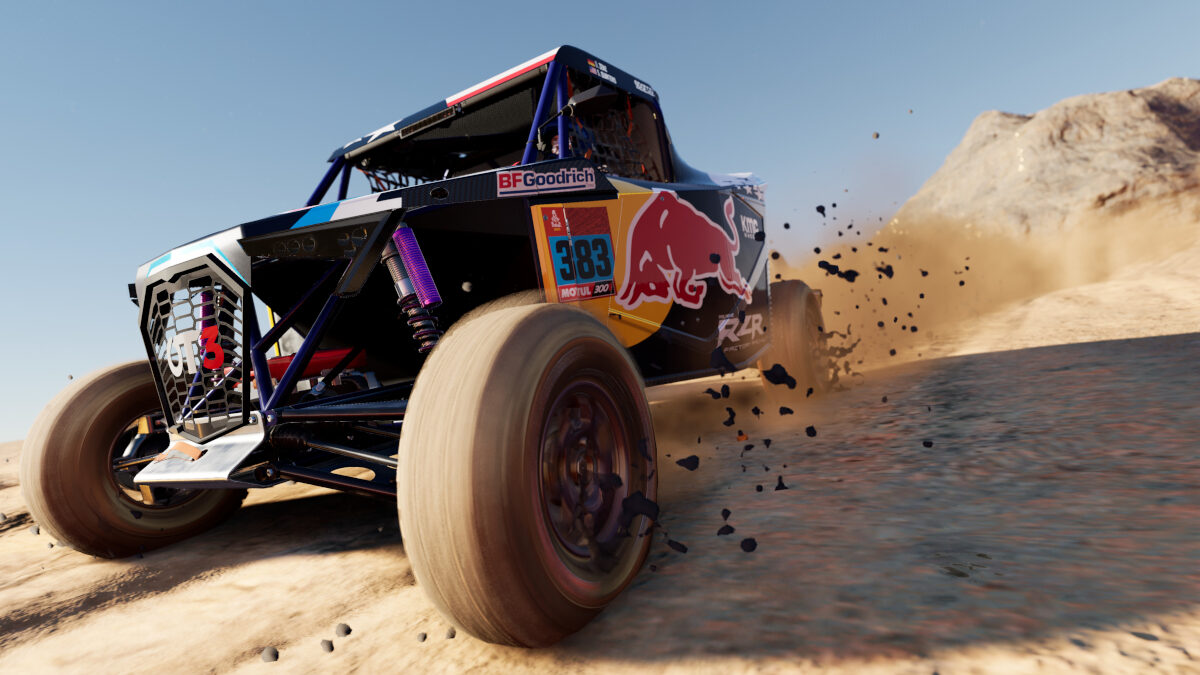 Dakar Desert Rally Pre-Orders and Editions
Dakar Desert Rally is available with two editions to pre-order, and committing early to either will unlock the exclusive Audi RS Q e-tron, which became the first electric vehicle to ever win a desert rally after claiming victory in the 2022 Abu Dhabi Desert Challenge.
The standard version costs £30.99 on Steam (or £1 more on the Epic store, strangely), £33.49 for Xbox consoles or £34.99 for PlayStation consoles, but you can also choose the Dakar Desert Rally Deluxe Edition from £46.49 depending on the platform. This includes the Dakar Desert Rally Season Pass, with five upcoming DLC packs containing a new map, new vehicles and two new rally events, at a discounted price from buying it separately. And you'll also get the Peugeot 405 Turbo 16 and DAF Truck Turbo-Twin as day one vehicle unlocks.
Dakar Desert Rally is available for the PC via Steam and the Epic Games Store, the Xbox One and Xbox Series X|S via the Microsoft Store, and the PS4 and PS5 via the PlayStation Store. You can also find physical copies via Game or Amazon.
And you can keep up with all the latest Dakar Desert Rally news, updates, DLC and more, here. Along with checking out the list of wheels officially supported by the game.