It's been announced by Slightly Mad that project CARS and Project CARS 2 will be delisted in 2022, meaning they'll no longer be available to purchase from digital stores.
The reason given is that car and circuit licenses will expire, which is also the justification for other titles, such as previous Forza games, reaching 'end of life' status. Project CARS is slated to be removed from sale on October 3rd, 2022, while Project CARS 2 disappears slightly earlier, on September 21st, 2022.
The announcement from Slightly Mad states the games will remain fully playable, "and our players will still be able to enjoy all the game features, including multiplayer". Whether this includes in-game access to DLC content isn't clarified, so you may find achievements are inaccessible if you haven't bought all content prior to delisting, as is the case with Forza and other titles.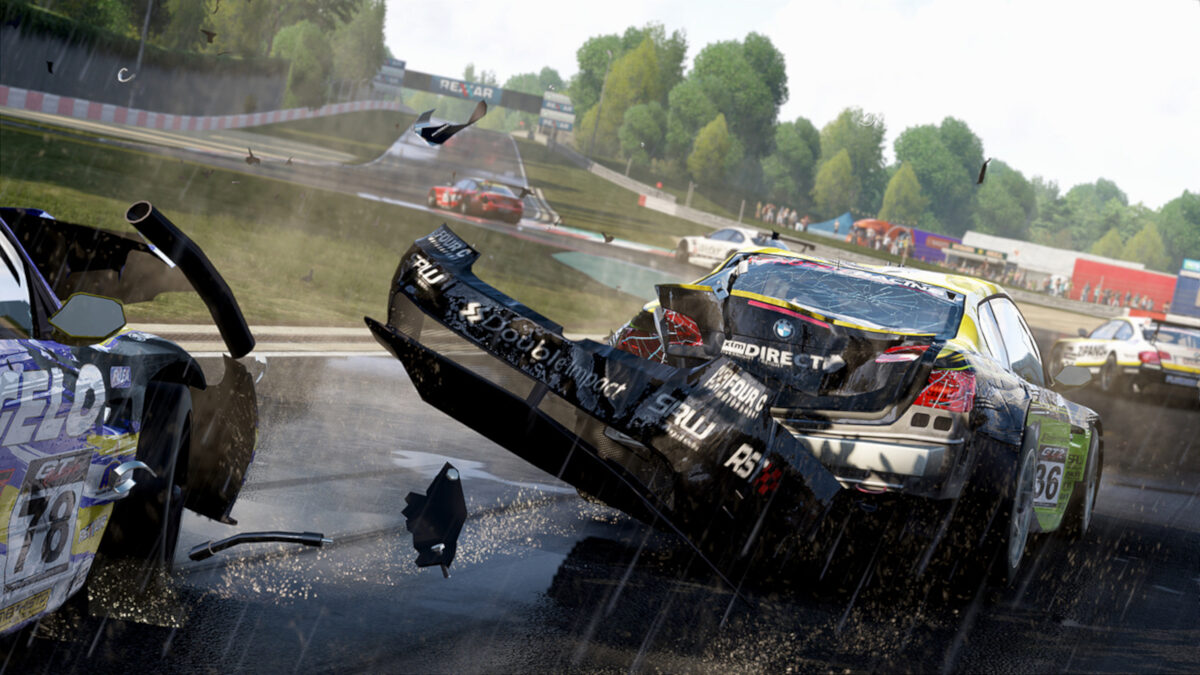 Project CARS was originally released in May 2015 for PC, PS4 and xbox One, developed by Slightly Mad, and published by Bandai Namco. Funding for the game, whose name stands for Community Assisted Racing Simulator, came from the community and developers.
Project CARS 2 followed in 2017, again published by Bandai Namco for the PC, PS4 and Xbox One. It included an expanded car and track roster, with a bespoke tyre physics model.
The Madness engine developed by Slightly Mad Studios for Project CARS 2 was also used by Automobilista 2 from Reiza Studios. Meanwhile Slightly Mad was acquired by Codemasters in November 2019, who themselves were bought by Electronic Arts in 2021. During this time, Slightly Mad and Bandai Namco put out Project CARS 3 to a mixed response as it moved in a more arcade direction than the previous two titles. Initial launch sales were estimated to be around 86% lower than Project CARS 2 in August 2020.
So if you already own Project CARS or Project CARS 2, you'll still be able to keep playing those games for the foreseeable future. And you can still purchase them as digital downloads until they're removed from sale, or pick up physical copies secondhand. As mentioned above, the big question will be if some achievements etc will be unavailable after delisting if you don't already own any required DLC content.
And the announcement does offer a little tease for the future, as Slightly Mad "remain focused on making the best sim racing titles, and… look forward to sharing more on the next Slightly Mad project when the time is right."
You can find Project CARS for the PC via Steam, the Xbox One via the Microsoft Store, or the PS4 via the PlayStation Store (where it's currently on sale until the end of August, 2022).
Project CARS 2 is currently available for the PC via Steam, the Xbox One via the Microsoft Store, or the PS4 via the PlayStation Store. In all cases, it's still listed at full price despite being five years old – you can see the full Project CARS 2 car list, here, and the track list, here.
And you can keep up with the current title with the latest Project CARS 3 news, DLC and other coverage, here. Along with checking out the Project CARS 3 car list and Project CARS 3 track list. You can buy Project CARS 3 for the PC via Steam, the Xbox One via the Microsoft Store, and the PS4 via the PlayStation Store. Physical copies of Project CARS 3 can be found at Game or Amazon.