Four new cars, 11 more themed Story Experiences and fixes appear from Codemasters as the GRID Legends Rise of Ravenwest DLC and update arrive for PC and console editions of the game. It's available to buy separately, or if you own the Deluxe Edition, you can invite friends to play for free while you're competing online.
The story additions follow the history of the more infamous team in the GRID World Series and how they became your arch rivals since appearing in the original Race Driver: Grid. And as the story arc runs through the history of Ravenwest and their driver Nathan McKane, each area calls back to the look and feel of previous titles in the series, which is a nice touch.
"Constantly racing with a chip on his shoulder, navigating family expectations and criticism from the media, this new DLC gives us the opportunity to explore the story behind the series' antagonist. There is more to his 'take no prisoners' racing style and 'win at all costs' mentality than the eye can see," said Paul Lovell, Senior Games Designer at Codemasters. "We invite players to dig deeper into the story of one of the most interesting and controversial characters within the GRID universe, fighting off the competition and ensuring Ravenwest's success no matter the cost."
There are also three new sponsored Career events, icons, liveries and banners, along with four iconic classic cars coming to the game, in the shape of:
BMW 320 Turbo Group 5
1967 Chevrolet Corvette
1971 Plymouth GTX
1967 Ford Mustang Fastback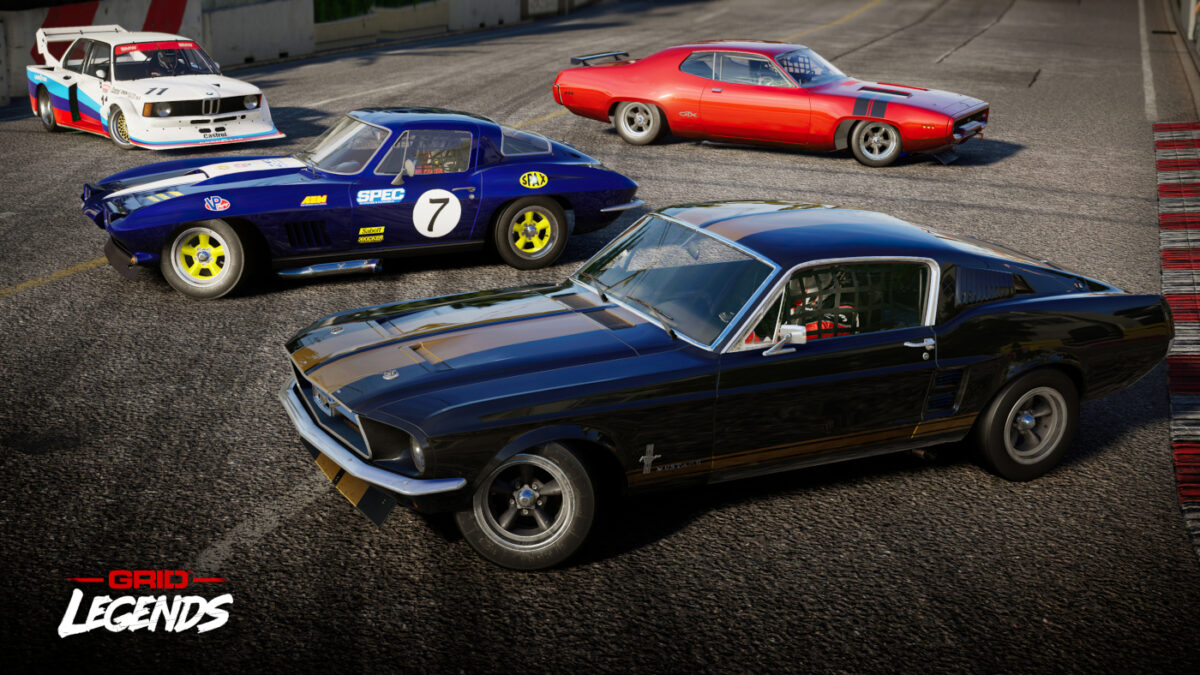 You'll also get to drive in Miami four new layout variants in Miami, which last appeared in GRID 2 in 2013, with ramps and boost zones being added to the two previous routes.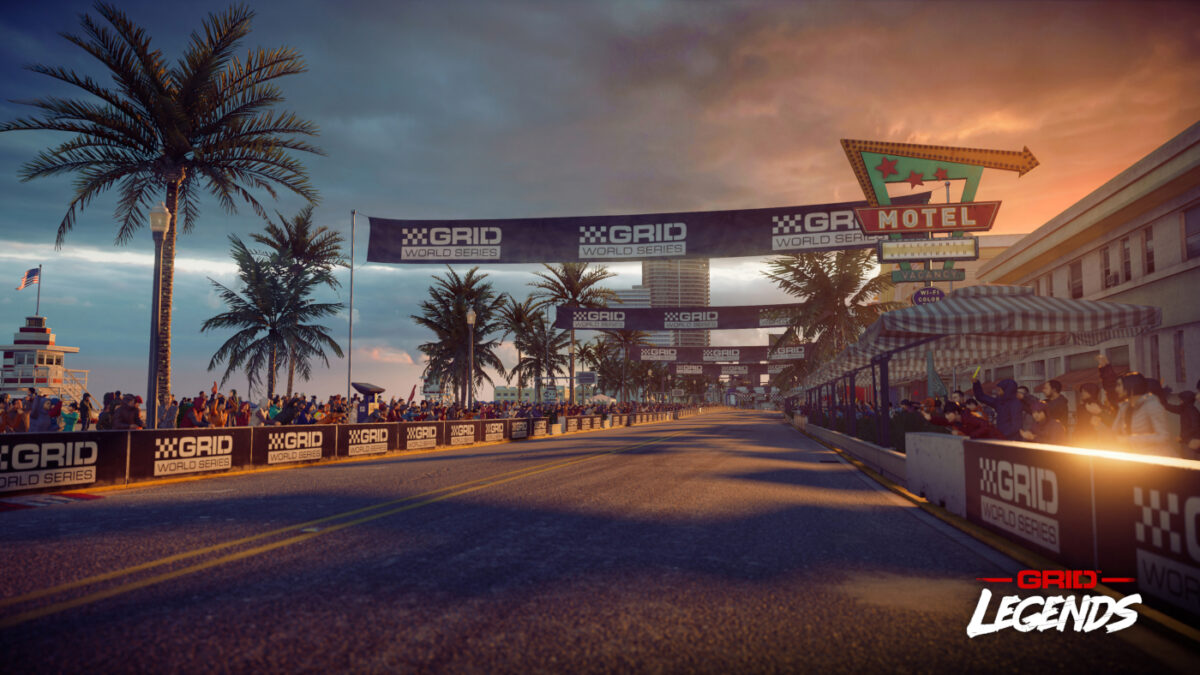 And along with the details of Update V5.0, GRID Legends is getting some themed limited-time content to celebrate Christmas, including a special GT2 class five lap race in Chicago with festive lighting, and an extra dusting of snow for the environment.
GRID Legends Update V5.0 Release Notes:
General
Several environmental track adjustments have been made
Objective progress that was reset relating to 'Finish X or higher,' should now be displaying correctly in certain circumstances
Online
Resolved an issue with joining in-progress multi-round events, where the wrong vehicle will be selected
The session browser now prioritizes Friend lobbies
After a host migration, the new host will be able to create a new Race Creator session
Race Creators sessions featuring DLC cars should now be loanable for all players
Resolved an issue when joining a sponsor objective lobby and selecting a vehicle
Performance/System/AI
Multiple minor UI fixes have been made throughout the game
Several stability adjustments have been made, reducing the frequency of game crashes
Text/Audio
Several translation and localisation tweaks have been made, as well as the removal of some unsupported characters
A tweak to the MINI Miglia's audio has been made to avoid an issue before changing gears
Keep up with the latest GRID Legends news, updates and DLC, here. Or take a look at the full GRID Legends car list for every vehicle included in the game. GRID Legends is available for the PC via Steam, the Xbox One and Xbox Series X|S via the Xbox Store, and the PS4 or PS5 via the PlayStation Store.