Having switched developers for this year, some noticeable changes are being shared with a new TT Isle of Man 3 gameplay video and rain previewed
The new TT Isle of Man: Ride on the Edge 3 extended gameplay video covers the first section of a lap, from the start and finish line down Bray Hill, over Braddan Bridge, through Union Mills and Crosby, and down to Ballacraine.
Initial thoughts are that Nacon Studio Milan, built last year arround RiMS Racing developers RaceWard Studio, have toned down the insane sensation of speed offered by former developer Kylotonn in previous titles, especially when using the helmet or fairing camera views. It's still fast and scary, but may be a little easier for your brain to process, especially as the bike model seems less unsettled by undulations int he road surface.
The only other major change in the video is that you can see and hear both knee sliders and footpegs scraping when they touch down in corners. Road racers typically get their knees down a lot less than circuit riders, but scraping pegs is a common issue (and why motorcycle pegs flip up to reduce the risk of them digging into the ground and pitching you off, or snapping off).
It's not surprising that areas like handling and physics are being tweaked rather than completely changed. The previous two games weren't bad in those regards, and the time available between releases wouldn't lend itself to an extensive rebuild.
But if you're hoping for something new, then Nacon Studio Milan have shared something different for the third game in the series, with the potential to ride in the rain. While the Isle of Man TT races don't run in wet weather, that's not the case at all road racing events. Or it may just be a purely fictional option if you don't find road racing challenging enough in the dry. But in the screenshot recently shared with the news, the Ashcourt Racing bike of Lee Johnston is clearly using a treaded wet rear tyre.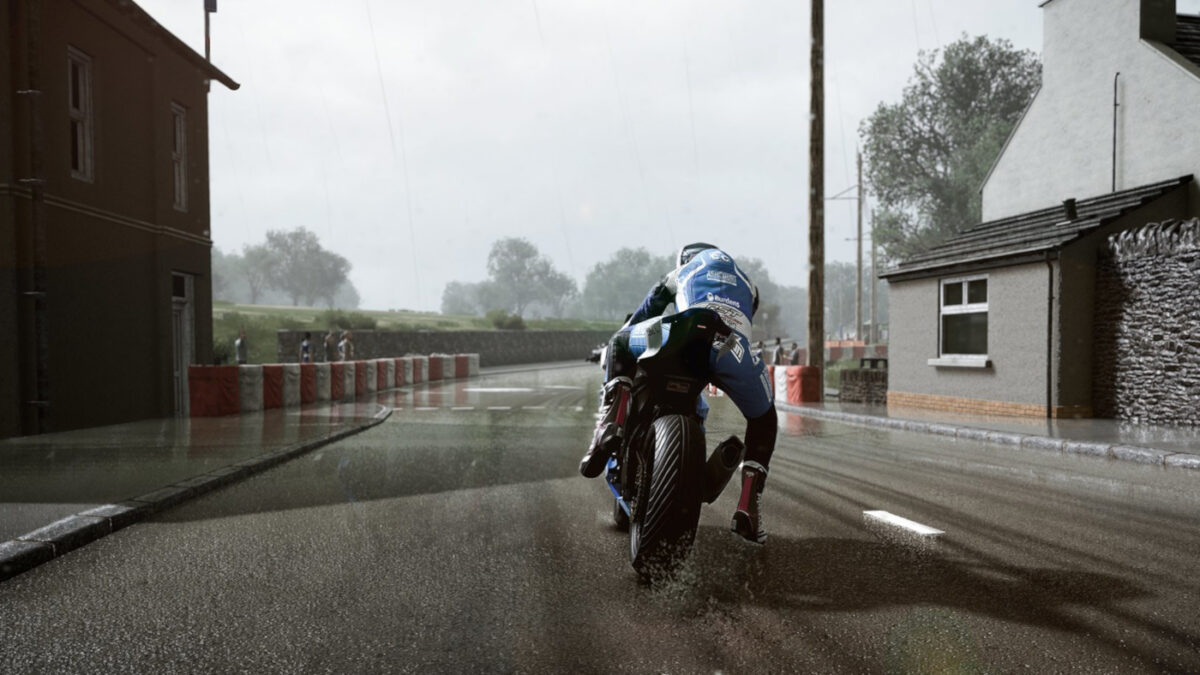 The other options is that rain will be a new feature for the open world free roam mode. But with 32 different tracks being promised for launch, it'll be interesting to see which locations make it into the game. And how it all adds up to 200km of rideable Tarmac for the 21 official Superbike and 17 Supersport riders being included.
TT Isle of Man: Ride on the Edge 3 is due for release in May 2023. You can wishlist it for the PC on Steam, here. Or do the same for the PS4 and PS5 versions, via the PlayStation Store. It's also being developed for the Xbox One, Xbox Series X|S and Nintendo Switch.
In the build up to the release date, keep up with all the latest TT Isle of Man Ride on the Edge 3 news, updates and more, here.